Prime Video's 'The Marvelous Mrs. Maisel' wraps its story with the fifth and final season. This season we witness the rise of Midge Maisel, one of the most successful comics of her time, as she completely gives herself to the cause. Meanwhile, the problems and drama continue in her personal life and those around her. For Susie, there aren't many things that personally irk her. Professionally, however, there is a lot that's on her mind.
The foremost thing is her clients, which include Sophie Lennon. Susie tried her best to drop Sophie in the fourth season, but the latter made it clear that she wouldn't let go of their relationship just yet. If you need a refresher on what happened to Sophie at the end of the fourth season and what it means for her future in the fifth season, then here's what you should know. SPOILERS AHEAD
What Happened to Sophie Lennon?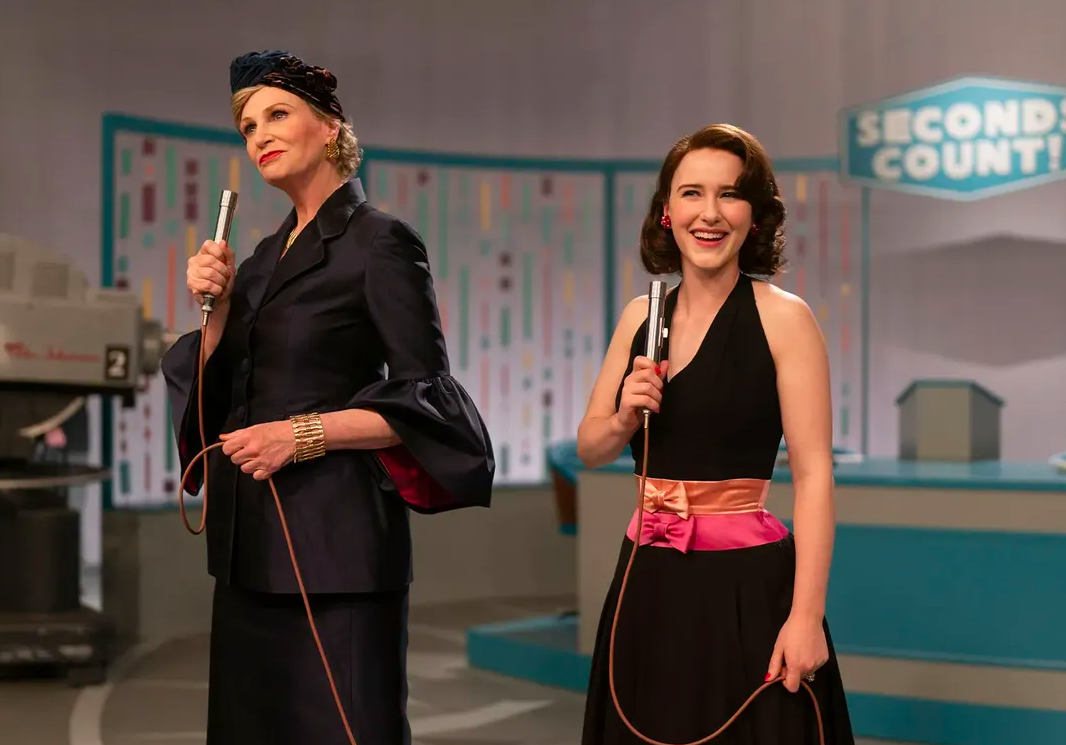 One of the most beloved comics of her time, Sophie Lennon, was on the top of her game when she crossed paths with Susie Myerson. After Sophie and Midge's initial fallout, Susie confronted Sophie, and her passion for defending her client impressed Sophie. She offered Susie to become her manager, and the latter jumped at the chance. Having Sophie as her client meant that others would take Susie seriously.
Susie gave a new direction to her career by getting the lead role in 'Miss Julie' on Broadway. Things were looking up for both of them until Sophie broke down on the stage, and she became a laughingstock in the industry. She retired to a psychiatric hospital where she worked on her mental health. Around this time, Susie tried to get her to sign the thing that would void their contract so that Susie wouldn't be legally obligated to her. However, Sophie didn't want that.
When Sophie got out of the hospital, she knew that Susie was the only one who could help her revive her career. On the other hand, Susie just wanted to get rid of her. She made a deal to get Sophie one gig, one chance to get her foot in the door, and then there'd be no more communication between them. Sophie agreed, and Susie got her on 'The Gordon Ford Show.' The interview worked wonders, and Sophie got a game show of herself.
Once again, Susie pulled off that no one else could have, and this convinced her that Susie was the only one who could manage her. Sophie sent expensive gifts to her but eventually realized that Midge was the only way to get Susie back. Sophie offered Midge a spot in her show, but when Midge performed exceptionally well, she got insecure and ruined the thing for Midge and herself.
Is Jane Lynch In The Marvelous Mrs. Maisel Season 5?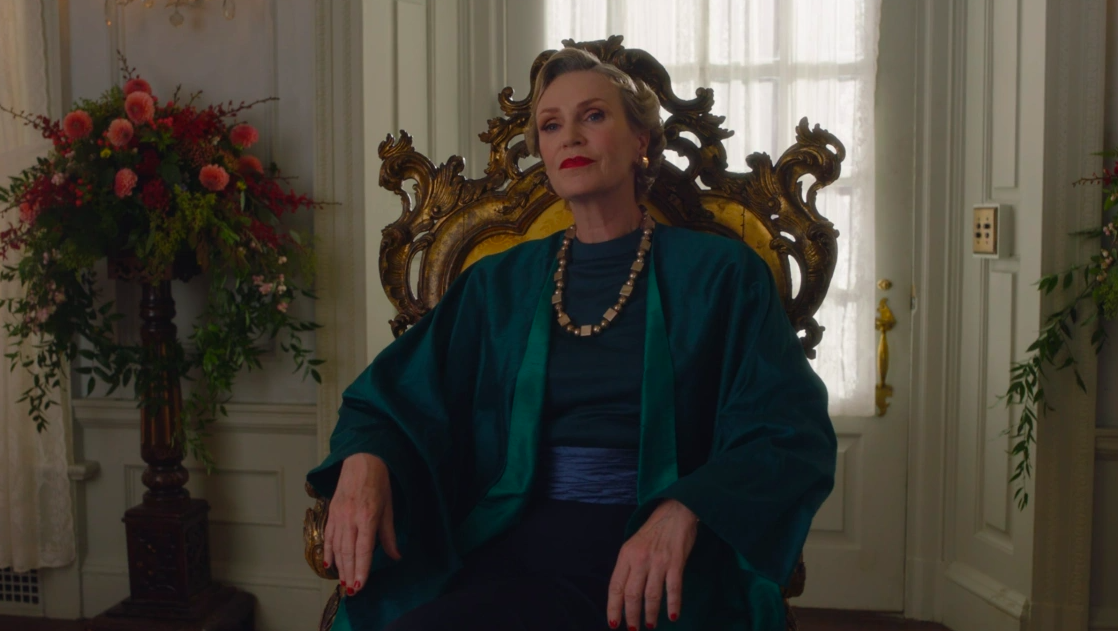 The way things ended in the fourth season, it is unlikely that Susie would want to have Sophie as her client again. If anything, the fallout only proved that Sophie still wasn't as in control of herself as she wanted Susie to believe. With Midge rising the ladder, Susie wouldn't want anything to create conflict in their plan, so it would be better for her to steer clear of Sophie Lennon. However, that doesn't mean that we won't be seeing the comic again.
Sophie is mentioned in the third episode of the fifth season when Mike reveals that they have her again in The Gordon Ford Show. Now that Midge is working there, the possibility of her and Sophie meeting again is high. This means conflict and drama all over again, and Susie might have to be there to calm things down between them. This might also be another opportunity for Sophie to get Susie to be her manager again.
Jane Lynch, who has hosted 'Weakest Link' and appeared in 'Only Murders in the Building,' has been a part of 'The Marvelous Mrs. Maisel' since Season 1. As the recurring character, she has won an Emmy and has been a fan favorite for playing the vibrant and dramatic character that Sophie is. The final season wouldn't be complete without her, and we believe she'll appear in the following episodes to give closure to the audience.
Read More: Why Do Joel and Mei Break Up? Did Stephanie Hsu Leave The Marvelous Mrs. Maisel?