In Apple TV+'s 'Lessons in Chemistry,' we follow a young scientist and her trying journey as she navigates the discriminatory politics of her workplace. All Elizabeth Zott ever wanted was to be a part of something bigger. As a scientist, she wanted to work on groundbreaking discoveries and have her name alongside other eminent people in the field. However, she is underestimated at every turn because she is a woman. Whenever everyone looks at her, they assume she's either a secretary or simply a lab tech who is trying to overreach.
It's disheartening to see Elizabeth go through all this while suffering a personal tragedy and raising a child by herself. The show's timeline and setting play an important role in how things turn for the protagonist. Here's everything you need to know about the location and the time period in which 'Lessons in Chemistry' takes place. SPOILERS AHEAD
Where is Lessons in Chemistry Set?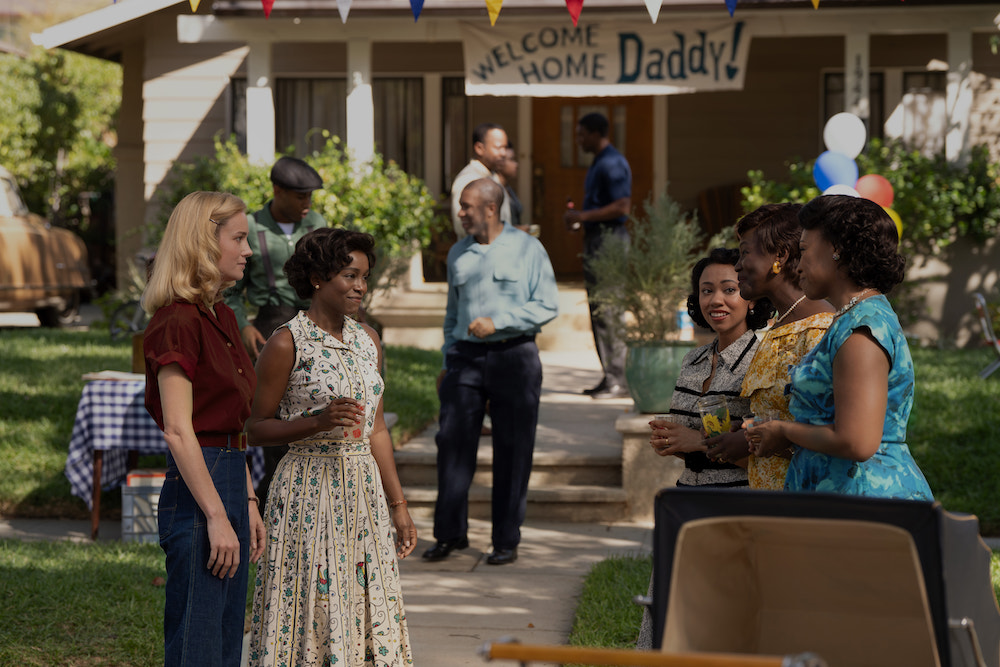 'Lessons in Chemistry' takes place in California, where Elizabeth spends her entire life. The filming for the show took place in The Ace*Mission Studios, where several sets were erected to showcase different parts of Elizabeth's story. One of the central locations of the show is the Hastings Research Institute, where Elizabeth works as a lab tech, wanting to elevate her status to becoming a lead scientist. This is also where she meets Calvin, with whom she later shares a home where she raises her daughter.
Another critical location for the show is the set of 'Supper at Six,' which turns Elizabeth into a household name and a TV star. It also becomes her saving grace after she is forced out of the scientific field and has to find a way to provide for her family. All of these sets were meticulously created to give them the air of the 50s and the 60s and transport the audience to a few decades back.
What Decade Does Lessons in Chemistry Take Place?
'Lessons in Chemistry' takes place in the 1950s and 1960s. The show goes further back while diving into the flashbacks of Elizabeth and Calvin's personal history before they met each other. For the most part, the show takes place in the 60s, when Elizabeth spends her time as a successful cooking TV show host.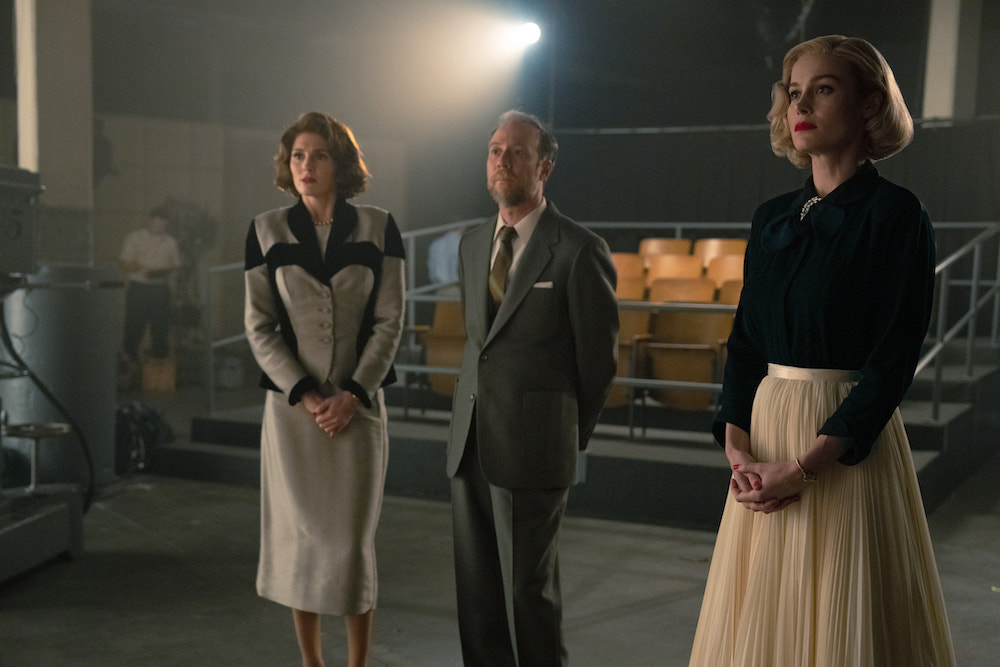 When author Bonnie Garmus wrote the novel on which the TV show is based, she specifically turned to the '60s as the show's primary setting for several reasons. She'd started writing the story after a particularly infuriating incident at work. "I was still experiencing a lot of sexism at work. When I would go to a meeting, I was often the only woman in the room. It was surprising to sit in these high-level executive meetings and listen to what they thought people wanted. It occurred to me that it was a problem that there weren't more women there advocating a different point of view," she said.
Garmus thought things should have looked different now, but sometimes, it still felt like the world was stuck in the 60s. She was also drawn to the era of the 50s and the 60s because that's the time her mother was raising her and her siblings. Garmus' mother was a nurse, but she had to give up her job and dream of becoming a surgeon after getting pregnant. "It gave me a great chance to look back and realize what kind of limits that she had been living under. Her work was dismissed. She was an average housewife. I realized how belittling that must have been for that generation of women," Garmus added.
She dedicated the story to her mother and all the women like her who were stripped of their chance to live the kind of life they wanted and live with the "average housewife" tag, which would have been frustrating and devastating to the women. "It was my way of saluting that generation of overlooked women. They endured a lot – but they also sparked a massive amount of change," the author said.
Read More: Is Supper at Six Based on a Real TV Show?