Hulu's musical rom-com 'Up Here' follows the story of Lindsay and Miguel. Young and full of dreams, the duo falls in and out of love with each other while processing personal issues. Their biggest inhibitor is the voices inside their heads. These voices influence all of their decisions, making things more complicated. Lindsay and Miguel must learn to filter the noise inside their head and listen to reason rather than imagining stuff themselves and cutting a relationship short before giving it a chance.
Their overthinking thickens the plot and makes the story more relatable. Even though it's fictional, it feels real because it represents the conflict of thoughts and emotions inside a person's head. If you want to learn more about the story's setting, here's what you should know. SPOILERS AHEAD
When Does Up Here Take Place?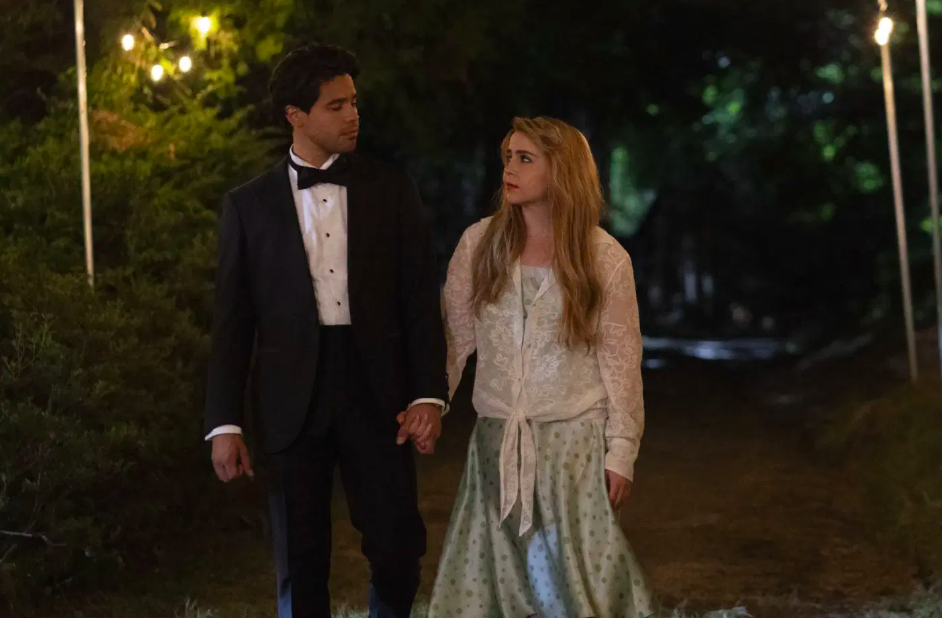 'Up Here' takes place in 1999, with some flashbacks to 1983 and 1997. It takes place over ten months, tracking the ups and downs in Lindsay and Miguel's relationship. The story begins in March 1999 when a frustrated Lindsay decides to do what she wants. She's stuck in a rut, living with a man she doesn't really love. When she wins a short story contest, she decides to move to New York and become a writer. When her boyfriend doesn't support her, she leaves him and moves on.
One month later, she meets Miguel in a bar. He is an investment banker, focused on becoming an associate so that he can rent his dream flat in the Corinthian and buy a BMW. Their one-night stand is cut short, but over the next few days, they figure out whether or not they want to be with one another. From here, their relationship crosses many hurdles as they break up and get back together a couple more times. The season ends on Christmas Day when Lindsay and Miguel have to decide whether or not they really want to be with one another.
The setting at the turn of the century gives a nostalgic feel to the show. The story also benefits from the lack of social media, heightening the drama by underlining the ease of miscommunication in the case of not disclosing one's feelings properly. This is one of the reasons why the creators chose 1999 as the year for 'Up Here.'
Where Does Up Here Take Place?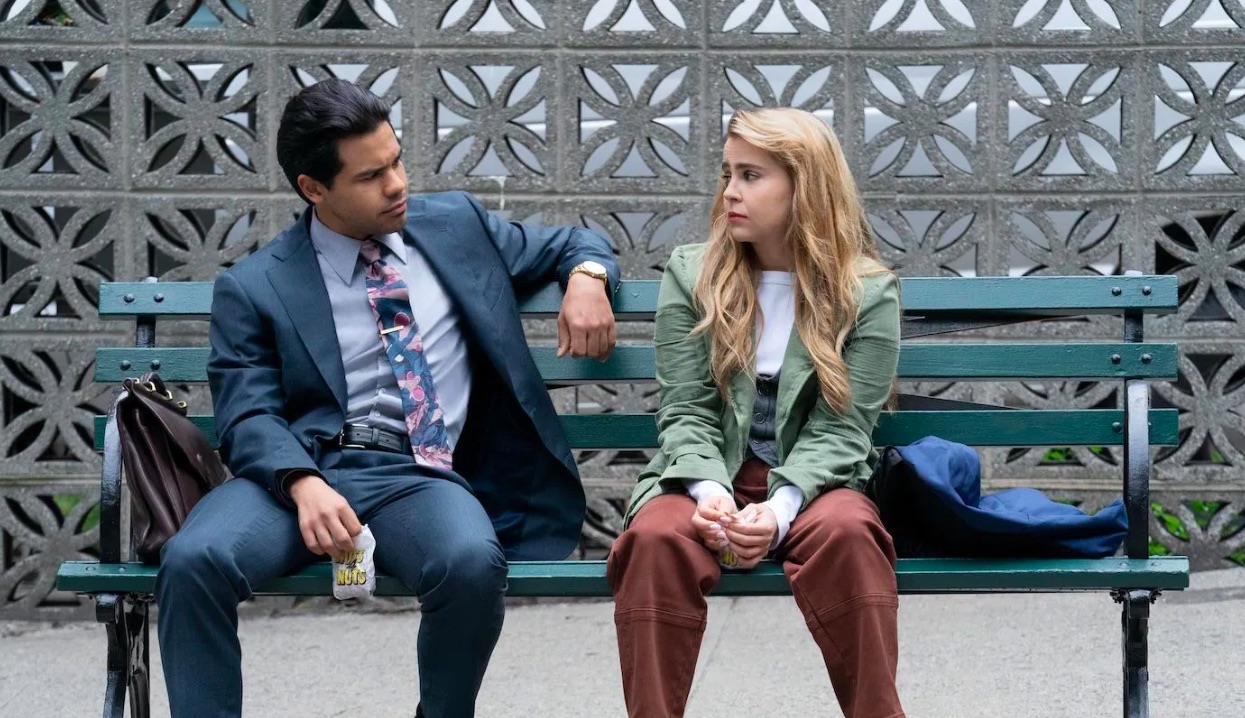 Most of the action in 'Up Here' occurs in New York. This is Lindsay's dream city, where she moves to become a writer. For Miguel, New York is home. He grew up here, spending most of his life in Queens. He wants to turn his life around and is focused on making more money. He relates money with success and works hard to earn the promotion that will put him on the right path and get him what he wants.
For Lindsay, the story begins in Vermont. This is where she has lived for most of her life. She grew up here and would have settled down with Ned if she didn't feel the irresistible urge to leave him and do something with her talent. She moves to New York, where she finds a closet to live in. Despite the squalor, Lindsay gets by and is happy with her independence. The city is integral to her life as it teaches her many life lessons, changing everything.
Read More: Where is Hulu's Up Here Filmed?