911 Operators in Woodbury, Minnesota, received a frantic phone call on January 11, 2014, through which the caller informed them about an unnatural death. Once first responders reached the scene, they found 17-year-old Tara Fitzgerald lying unresponsive on her basement flood, and medical examiners soon concluded that she died from a drug overdose. Later, the police discovered that Tara had taken a synthetic and fatally harmful drug called 25i-NBOMe instead of LSD.
Naturally, the death led to a massive investigation until officers were led straight to Cole Alexander Matenaer and Alexander Lee Claussen. 'Dateline: One Small Dose' takes the viewer through Tara's horrific death and follows the police investigation that brought the perpetrators to justice. Let's delve into the details surrounding the incident and find out where Cole Alexander Matenaer and Alexander Lee Claussen are at present, shall we?
Who Are Cole Alexander Matenaer and Alexander Lee Claussen?
Natives of Woodbury, Minnesota, Cole Alexander Matenaer and Alexander Lee Claussen, were 19 at the time of Tara's death. Although not much is known about their early life, reports mention that Cole and Alexander were quite familiar with several students from Woodbury High School, and they even supplied drugs to minors. Additionally, it seems like the two were also associated with John Moltzen, the chemist for creating the drugs that killed Tara.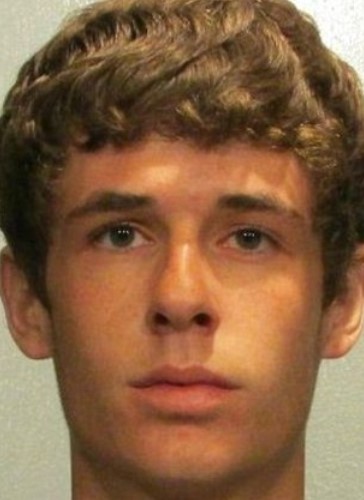 Nevertheless, reports mentioned that Cole and Alexander were involved in numerous petty crimes even before Tara's murder, although they hadn't gotten into a lot of trouble with the law. Yet, it was all about to change on January 11, 2014. Since Tara scored incredibly well in her school and her college entrance examinations, she requested permission for a sleepover on the night of January 10. Although only a single friend agreed to stay with her overnight, the 17-year-old had already decided that she would be experiencing the effects of LSD on that day.
Surprisingly, Tara did her due research on LSD beforehand and was certain that it would not kill her. She even had a friend on standby for emergencies before asking her high-school acquaintance, Brian Phillip Norlander, to get her some drugs. It was later revealed that Brian got the drugs from his friend, Alistair Curtis Berg, who in turn obtained them from another Woodbury High School student named Sydney Clair Johnson. However, none of the three knew that the drug they were passing along was, in fact, the fatally harmful 25i-NBOMe and not LSD.
Hence, even though Tara did not feel much immediately after consuming the drug, she faced a massive health crisis in the middle of the night and was completely unresponsive on the morning of January 11. Incidentally, the friend who was with her failed to call Tara's parents during the emergency, and they only got the news after their daughter was declared deceased. While investigating the incident, the police questioned Tara's friends until they revealed that the victim had gotten her drug from Brian.
Authorities immediately took Brian into custody, but they soon realized he was a middleman with no prior criminal record. Through Brian, the police reached Alistair and were ultimately led to Sydney, but none of them was the mastermind of the tragedy. Yet, Sydney helped the police apprehend Cole Alexander Matenaer and Alexander Lee Claussen, who were caught with over 300 doses of 25i-NBOMe on them. Once the dealers confessed, the police arrested John Moltzen and took the drugs off the streets.
Where Cole Alexander Matenaer and Alexander Lee Claussen Today?
Although both Cole and Alexander insisted on their innocence initially, there were several witnesses who identified them as the drug dealers who sold the 25i-NBOMe to Sydney. Hence, when presented in court in 2014, Cole and Alexander decided to cop a plea deal and plead guilty to third-degree homicide in exchange for a lenient sentence. Subsequently, in 2015, the judge sentenced Alexander to 6 years in prison, while Cole was asked to spend a year in county jail along with 15 years of probation.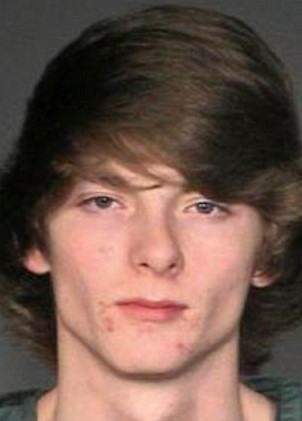 Additionally, the two were asked to pay $23,845 in restitution costs. Although prison records mention that both Cole and Alexander are now free, the former is still serving his probation period and resides in the state of Minnesota. On the other hand, Alexander embraced privacy after completing his sentence, making his current whereabouts unclear.
Read More: Natalee Holloway Murder: How Did She Die? Who Killed Her?