Oxygen's 'Snapped: Killer Couples' stated how a 911 call on a rainy night in June 2010 set off one of the biggest murder scandals to shock Louisville, Kentucky. Two lovers — Jeffrey Mundt and Joey Banis — lived in a crumbling Victorian mansion in Old Louisville and accused each other of killing a man they had buried in the old wine cellar. The episode features the ensuing trials that cracked open a tale of sex, drugs, counterfeit money, guns, and a sledgehammer. So, where are Jeffrey and Joey now? Let's find out.
Who Are Jeffrey Mundt and Joey Banis?
A graduate of Atherton High School, Jeffrey "Jeff" Mundt swam at Lakeside Swim Club as a youth and received a computer science degree from Indiana University. He obtained a master's from Northwestern University before returning to Louisville in May 2009 to work at the University of Louisville's information technology department. Jeff's co-workers described him as friendly and hardworking, though he led a double life, allegedly nursing "a voracious appetite for violent sex and crystal meth.?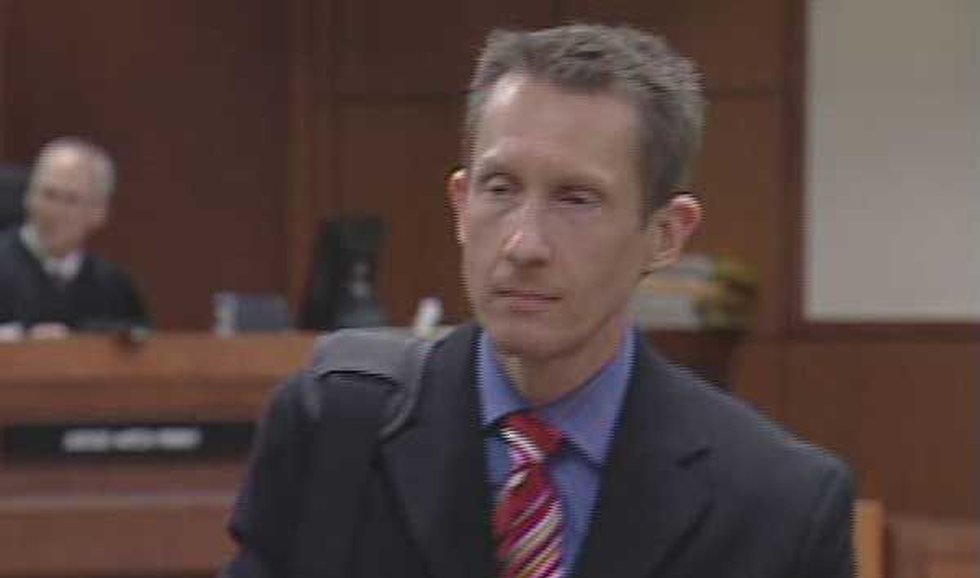 Sergeant Jon Lesher of Louisville (Ky.) Police Department stated, "Jeff lets friends and co-workers know that he has an alternative lifestyle, that he is a gay male; but what happens behind his closed doors, it's a nightmare." According to reports, Jeff left Evanston and shifted to 4th Street in Louisville in 2007. He met Joseph "Joey" Banis online in late 2009, who moved in with him in his 1400-block South Fourth Street residence. They were an unlikely couple, with Joey being a former downtown Louisville club owner with a checkered past.
According to court records, Joey had several felony convictions, spent time in prison, and suffered from meth addiction. Assistant County Attorney Josh Schneider said, "Both of them, Mundt and Banis, were the two most diabolical, intelligent individuals I have ever met." Reports showed Joey acquainted with James Carroll online —on a website for gay men — just before getting into a relationship with Jeff after he was released from prison in September 2009. The episode noted James was their sex partner and meth dealer.
On June 17, 2010, Louisville police arrived at Jeff's 4th Street residence after a tearful 911 call from the homeowner. During the call, a terrified Jeff was heard begging police to break down the door to his home to stop Joey —who he said was trying to break down the bedroom door with a hammer. He also told dispatchers Joey had a knife. The responding officers arrested Joey, and he told the officers about a murder and a body buried three feet beneath the dirt basement floor to escape prison time.
Louisville Metro Police detectives initially discarded the story as bizarre. Yet, they started having apprehensions after talking with James' family, who claimed they thought he was in prison. When the Lexington police couldn't find him in the prison system, the investigators returned to the crumbling Victorian mansion in Old Louisville to find his body in a plastic bin buried beneath the floor. Sergeant Jon Lesher said, "The bin was six feet down in an old wine cellar."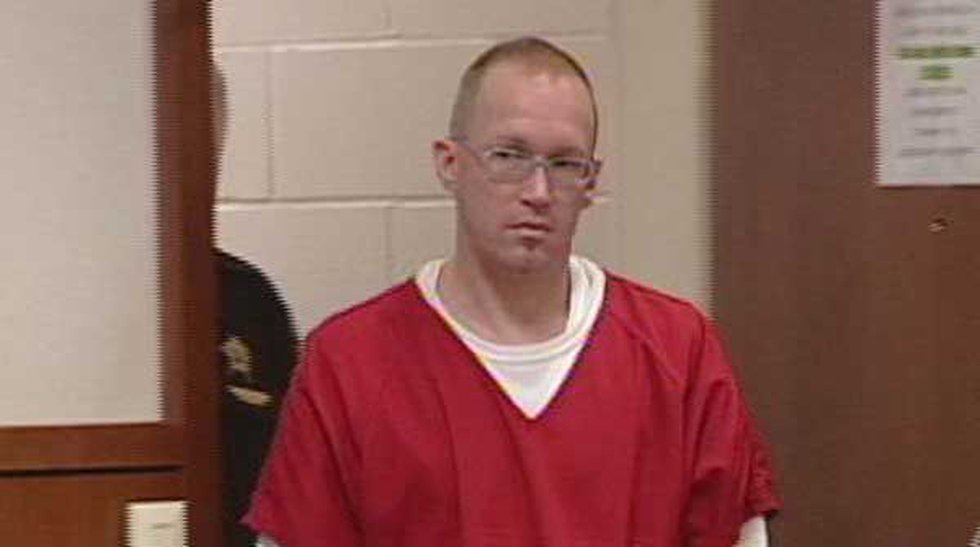 Assistant Commonwealth Attorney Josh Schneider stated, "James Carroll spent approximately six months in a 50-gallon Rubbermaid container covered in lime, sealed shut with foam, strapped with duct tape, so no one could spell his corpse." According to court records, Jeff and Joey committed the murder and the cover-up before leaving for Chicago to attend a party. They were arrested at a downtown hotel after allegedly trying to change counterfeit cash with a staff. Chicago police found $55,000 in fake money and the gun used to kill James.
Where is Joey Banis Now?
Assistant prosecutor Ryan Conroy stated, "Both defendants claimed that they did nothing and that the other person did everything, and that's simply not true." According to both men, they met James for intercourse and doing drugs in December 2009. They painted a picture of drugs and jealousy that culminated in James' death. However, Joey's defense counsel claimed Jeff became jealous when he was excluded from intercourse.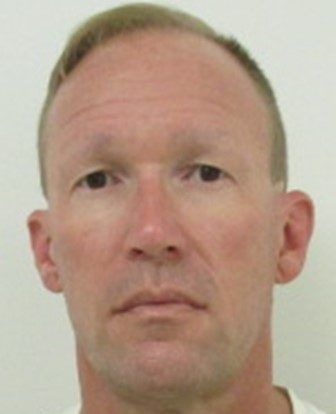 The notion was supported by Joey's statement to the authorities after the discovery of the body. Joey had stated, "And, so he [James] and Jeff were sitting there talking. Before I knew it, Jeff had stabbed James. Jeff came around the bed. [He] had a .38 revolver, which I had seen before, in his hands. He shot James twice." However, a jury convicted him of first-degree murder and tampering with evidence in 2013.
Joe was sentenced to life in prison with the possibility of parole after 20 years. After his conviction, he agreed to give up his right to appeal and testify against Jeff in return for escaping the death penalty. According to court records, the 51-year-old is serving his sentence at the Southeast State Correctional Complex in Wheelwright, Kentucky. He will not be eligible for parole before 2030.
Where is Jeffrey Mundt Now?
Jeff's attorneys argued Joey was solely responsible for stabbing and shooting James in mid-December 2009. However, Jeff acknowledged he had helped him to dig the ground using a pick and a shovel, bury the body, and cover it up with hard clay and mud material. Ryan Conroy urged the jury to convict Jeff of the murder, too, and stated, "In reality, what happened here, these guys were a deadly combination."
Jeff's attorney claimed investigators ignored proof of his client's innocence — never even looking at a video in which Banis threatened suicide and admitted to murdering someone — and presumed his guilt from the start. Ultimately, the jury convicted him of the lesser charges of tampering with evidence and facilitating theft and sentenced him to eight years. However, he was released on parole in August 2014.
Read More: James Carroll Murder: How Did He Die? Who Killed Him?