Gwen Shamblin was a diet guru and church leader who founded the Remnant Fellowship Church in Tennessee in the 90s. Health professionals and the general public often questioned her sensational Christian weight-loss program for its credibility. However, that is not the only thing that landed Gwen in controversy, as several former church members of the fellowship came forward to accuse her and other church leaders of abuse and malpractice. This was further highlighted by the shocking case of church members Joseph and Sonya Smith, whose young son died after allegedly being abused by them. If you wish to know the couple's current whereabouts, we have you covered.
Who Are Joseph and Sonya Smith?
On October 8, 2003, Joseph and Sonya Smith of Mableton County, Georgia, called emergency services to their home when their 8-year-old son, Josef, was found unresponsive and barely breathing. Though taken to the hospital immediately, the young boy succumbed the next day. Later, the medical examiners stated he had extensive bruising all over his body and head, concluding that the cause of death was either blunt force trauma or asphyxiation.
This contradicted Joseph and Sonya's claims of Josef having passed out from a fever during a family prayer session due to an alleged eczema infection. Given the bruises on the victim's body, the police questioned his parents if they had disciplined him that day. Joseph admitted that he had hit his son four to five times with a glue stick on October 8, claiming that the boy would allegedly carve death threats on the wall and claim to be a "soldier of the devil." Sonya further stated that she beat her children in increments of ten blows each and never exceeded that.
Nevertheless, the couple was arrested in December 2003 as possible suspects in the murder. During the subsequent homicide investigation, the detectives discovered that the Smiths had been members of Gwen Shamblin's Remnant Fellowship Church since 2000. While interviewing witnesses, several former church members came forward and alleged that the church promoted corporal punishment to discipline kids.
Though no connection between the Remnant Fellowship's teachings and the Smiths' actions could ever be established, it is interesting that the church paid their bail and legal bills, even campaigning for their innocence. During the trial, Josef's former babysitter, Laura Boone, testified that she had witnessed Joseph badly beating up his son during one instance in April 2003. Eventually, the testimony of the couple's eldest son, Mykel Booth, helped the law reach the truth and come to a decision.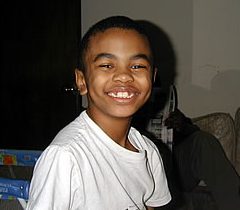 The boy claimed that on October 8, 2003, Josef repeatedly behaved defiantly, and despite being reprimanded each time, he even tried hurting his 2-year-old brother, James. Thus, the boys' father hit the 8-year-old several times with a glue stick, resulting in the latter complaining of severe stomach pains and even passing brown urine at one point. Mykel alleged that later when Joseph took a bath, Sonya took over and beat up Josef with the glue stick, drawing blood through the boy's clothes.
That night, the family was attending an online prayer session held by the Remnant Fellowship church when the victim reportedly began cursing and screaming loudly. Hence, Sonya and Joseph told Mykel to lock Josef in a wooden box, beating him on the head as he did so. Mykel then shut the box with an extension cord as Josef continued to kick and scream inside. However, about ten to fifteen minutes later, when they heard no sound, his parents panicked and opened the box, only to find the 8-year-old barely breathing.
Mykel also testified that his parents frequently subjected his brother to corporal punishment by beating him with glue sticks, belts, and heated coat hangers, binding his hands with rope, and locking him in confined spaces like closets for long periods. Besides, police findings revealed that the Smiths would often lock Josef in his room to pray to a picture of Jesus on the ceiling and in a closet. This lasted for days and even weeks, and the 8-year-old was only given a bucket to use as a toilet during his punishments.
Where Are Joseph and Sonya Smith Today?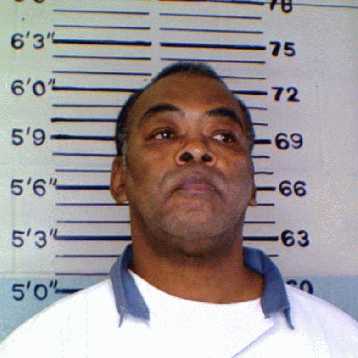 Given the evidence and testimonies against Joseph and Sonya Smith in Josef's death, the jury found them guilty of eleven counts: felony murder (1), involuntary manslaughter (1), cruelty to children (4), aggravated assault (3), false imprisonment (1), and reckless conduct (1). In March 2007, both were sentenced to life in prison with an additional 30 years each. The couple's motion for a new trial citing an ineffective counsel was turned down in October 2008.
In November 2010, the Smiths also appealed their conviction in the Supreme Court of Georgia, but it was rejected the following month. Another petition followed this in February 2011, which was denied in June of that year. Currently, Sonya is incarcerated at the Arrendale State Prison in Raoul, whereas Joseph is serving his sentence at the Macon State Prison in Oglethorpe. As per the last reports, they were members of the Remnant Fellowship Church in 2013.
Read More: Where Are Gwen Shamblin's Kids Michael and Elizabeth Now?