'Chaos in Court: Rush to Judgment' documents different real-life tales of incidents of chaotic behavior in court, and this episode follows how teen defendant Ky'Andrea Cook's mother broke down after her daughter was sentenced to two decades behind prison in Florida in June 2017. The viral video garnered sympathy, and her sentencing was retracted. So, who are Ky'Andrea and Kendrick Bass, and what did they do? If you're interested to find out more, including their current whereabouts, here's what we know.
Who Are Ky'Andrea Cook and Kendrick Bass?
Ky'Andrea C. Cook and her then-boyfriend, Kendrick J. Bass, formulated a fool-proof (at least they thought so) plan of carjacking. She would lure strangers she met online through various dating and social media apps to remote places, and he would ambush them with a gun and steal their vehicles. According to the plan, Cook, then 17, used the Meet Me social app to draw Perry Nida from Palm Coast to South Daytona with the promise of casual sex and marijuana. However, the latter brought along his friend, Immanuel "Manny" Pursel, on March 22, 2017.
Officer Ann Carrizales of Meadows Police Police Department, Texas, explained Perry told Cook that Manny would sell the marijuana to her. Hence, when the two men arrived, she got into the pickup truck with them. Per their plan, Kendrick jumped in the back seat minutes later, wearing a ski mask and a red hoodie. He was armed with a black handgun with a laser that he pointed at Perry and ordered him to get out of the vehicle. Reports stated how Manny leaned over the center console and pushed Kendrick, and a struggle ensued.
Amidst the struggle, Kendrick fired twice, with one of the bullets hitting Manny in the abdomen. Fearing he might have killed him, Cook and her boyfriend fled the crime scene while Perry rushed his friend to a local hospital. Fortunately, the critically injured Manny survived the ordeal. Officer Carrizales said, "You'd think that having been involved in such a close call, Kendrick or Cook would have learned their lesson and decided how it was too close for comfort. But they did not."
Yet, the former couple refused to mend their ways and reportedly carried out a similar scam within 24 hours of the shooting. Trial Attorney Michel Bryant recalled how they again met with a stranger and successfully stole his car without firing any shots this time. While Kendrick evaded law enforcement for almost a year, the authorities arrested Cook within a couple of days and charged her with carjacking with a deadly weapon, attempted carjacking with a deadly weapon, conspiracy, and aggravated battery.
Where Are Ky'Andrea Cook and Kendrick Bass Now?
Cook's public defender negotiated a plea deal with the prosecutors to get the conspiracy charge dropped and told her she would receive a lower prison term since she had no prior criminal record. According to the show, the attorney also informed the teenager's mother that her daughter would most probably be looking at probation or community control. Believing her defense counsel, the 18-year-old agreed to enter a no-contest plea to all charges except conspiracy.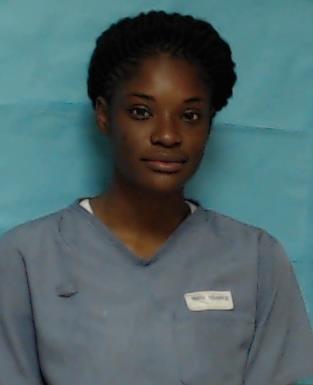 However, Cook was shocked when the judge sentenced her to 20 years on June 27, 2017, at Volusia County Justice Center in Florida. The Daytona Beach courtroom video of her crying and eventually passing out as her mother wailed in the background went viral, garnering millions of views. The bailiffs had to drag and carry the teenager out of the court. Officer Carrizales sympathized with the heartbroken mother as Cook and her family plotted their next move. They hired a new defense lawyer, Steven Robinson, and filed to withdraw her plea deal.
Circuit Judge Matt Foxman allowed Cook to withdraw her initial plea and struck down the sentencing, citing a miscommunication between the teenager and Assistant Public Defender Frank Scott. On May 14, 2018, he re-sentenced her to 11 years in prison and 20 years probation, which will run concurrently with her prison term. The 19-year-old consulted with her lawyer before stating, "I apologize for my actions to the victim's family and victims. I am a changed person. I did learn my lesson from all this."
Cook added, "I want to inspire younger girls and younger youth not to make the same mistakes that I made. And I just want to better myself and put this behind me." Judge Foxman encouraged the teen and said, "I think you've got good in you, and I think you've got potential. Don't lose sight of that." As a part of her plea deal, Cook agreed to cooperate with prosecutors in their case against her former boyfriend, Kendrick, who was arrested on January 26, 2018. Moreover, she consented to share responsibility with her accomplice for the restitution.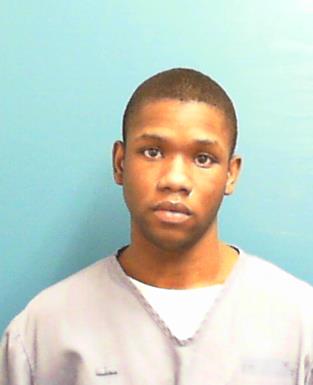 Judge Foxman added, "That's the one thing that I couldn't get over, really — that knowing how dangerous and deadly it could be, you did basically the same thing again. That was always a difficult part for me." Kendrick was also put on trial and sentenced to 20 years. According to official prison records, 24-year-old Ky'Andrea Cook is serving her sentence at the Homestead Correctional Institution and will be released in December 2027. On the other hand, Kendrick, 23, is incarcerated at the Hamilton Correctional Facility and will be released in 2037.
Read More: Ashley Fallis: How Did She Die?