NBC Dateline's 'Poisoned' narrates the mysterious murder of 60-year-old Dr. Mary Louise (Bakert) Yoder in Utica in Oneida County, New York, in July 2015. While the investigation into her murder had yielded a suspect and she had been sentenced for the crime, Mary's sisters refuse to believe the real culprit had been caught. They allege someone else to be the killer and actively campaign for the investigation to re-open in their sister's death. So whom do they think is the real culprit? Let's find out.
Who Are Mary Yoder's Siblings?
Mary Louise Bakert Yoder was born to Norma Janet Schwartz Bakert and Arthur Charles Bakert in Buffalo in Erie County, New York. She grew up in upstate New York with two brothers and five sisters. Thomas and Arthur Bakert are her brothers, while her sisters are Sharon Mills, Sallie Bakert, Janine Bakert King, Kathleen Richmond, and Patricia Bakert Miceli. On the show, three of her sisters, Sharon, Sallie, and Janine, reminisced about Mary and their eclectic activities growing up.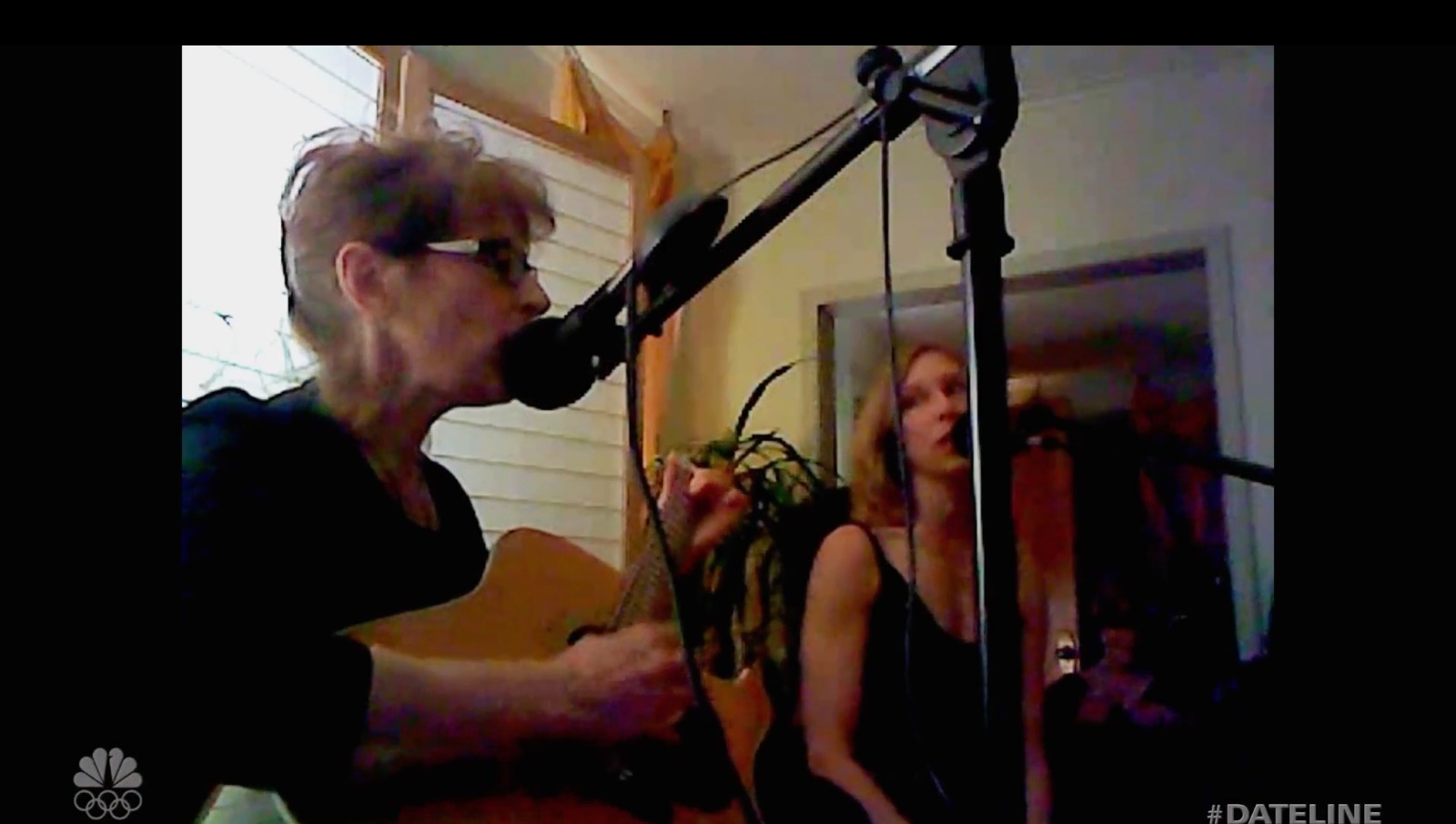 The sisters loved Mary and shared that she was up for anything they proposed, including gardening, singing, and even belly dancing. They recounted how healthy and fit their sister was, participating in triads and being an avid gardener. The episode showed video snippets of Mary singing a duet with her sister, Sallie, and how she even got her into belly dancing. Sallie reminisced, "We costumed and choreographed a dance for a local halvah. It was an Egyptian art form." Hence, it came as a shock to them when Mary was rushed to a hospital on July 21, 2015, after she fell sick the day before.
Mary led an extremely healthy lifestyle and initially dismissed her sickness as a stomach ache. However, Mary's condition continued to deteriorate, and she suffered multiple cardiac arrests before breathing last in the afternoon on July 2. Her sudden and tragic death left the doctors as well as her family bewildered – a healthy and fit woman dying a premature death after experiencing sudden sickness. An autopsy was conducted, and the medical examiner found her organs were "fried" – almost as if she had gone through chemotherapy.
These made the doctors wonder whether she had been poisoned, and several toxicology tests were done on her. However, when the usual poisons, such as arsenic and cyanide, were ruled out, the medical examiner tested for Colchicine and found lethal doses of the drug present in her body. Her official cause of death was ruled to be Colchicine toxicity and manner of death homicide.
As the police were considering several suspects in the homicide, they received an anonymous letter in November 2015 that alleged Adam, Mary's youngest son, was responsible for her death. However, the investigators soon discovered he had gone to visit one of his sisters in Long Island around five days prior to the murder. The detectives proceeded to suspect Kaitlyn Conley, an employee at the family clinic and Adam's girlfriend, to be a suspect in the case.
Where Are Mary Yoder's Siblings Today?
The investigation eventually found Kaitlyn as the killer, and she, then 24, was charged with second-degree murder in May 2016. After her first trial ended in a mistrial, she was tried a second time, found guilty of first-degree manslaughter in November 2017, and sentenced to 23 years. However, Mary's sisters, Sharon, Sallie, and Janine, were not satisfied with the outcome of the investigation. Janine operates a website called 'Free Kaitlyn Conley,' where she and her sisters advocate Kaitlyn's innocence and accuses Mary's husband, Dr. William "Bill" Yoder, of being the possible murder suspect.
They cite various circumstantial evidence and glaring mistakes in the investigation, accusing the investigators and the medical fraternity of banding with Bill in doing the cover-up. The sisters also accuse Bill of carrying out an affair with their elder sister, Kathleen "Kathy" Richmond. According to the website, Kathy lives with a progressive and debilitating nervous system disorder and has exhausted all available drug therapies without success. With her husband dying about a year before Mary's death, Kathy was financially well-off after inheriting her late husband's estate.
The sisters claimed Bill was after her inheritance and thus the alleged romantic affair. Janine lives in Utica, New York, with her husband, Donald King, and sells handmade bags and purses online. Meanwhile, Sharon is a registered respiratory therapist at Naples Oxygen and lives in Frankfort, New York, with her husband, George Mills. Sallie does not have a social media presence and hence not much is available regarding her current location in the public domain.