Michael and Patricia O'Keefe had to go through a horrifying ordeal when they lost their daughter, Michelle O'Keefe, in a tragic homicide. The teenager was on her way home from Los Angeles after appearing in a music video shoot when law enforcement officials found her dead inside her car at a park and drive in Palmdale, California. 'Dateline: The Man Who Knew Too Much' chronicles the gruesome murder and follows how Michael and Patricia did everything possible to get their daughter justice. Let's delve into the details surrounding the crime and find out where Michelle's parents are at present, shall we?
Who Are Michelle O'Keefe's Parents?
Born to Michael and Patricia O'Keefe on October 11, 1981, Michelle grew up in Hanford, California, alongside her younger brother, Jason O'Keefe. While on the show, her parents talked about the beautiful bond they shared with their daughter and claimed that the eighteen-year-old could not wait to make her mark in the world. She was a brilliant student, a talented cheerleader, and a popular individual who maintained friendly relationships with everyone around her. Besides, Michelle was quite protective of her little brother and was described as almost Jason's second mother.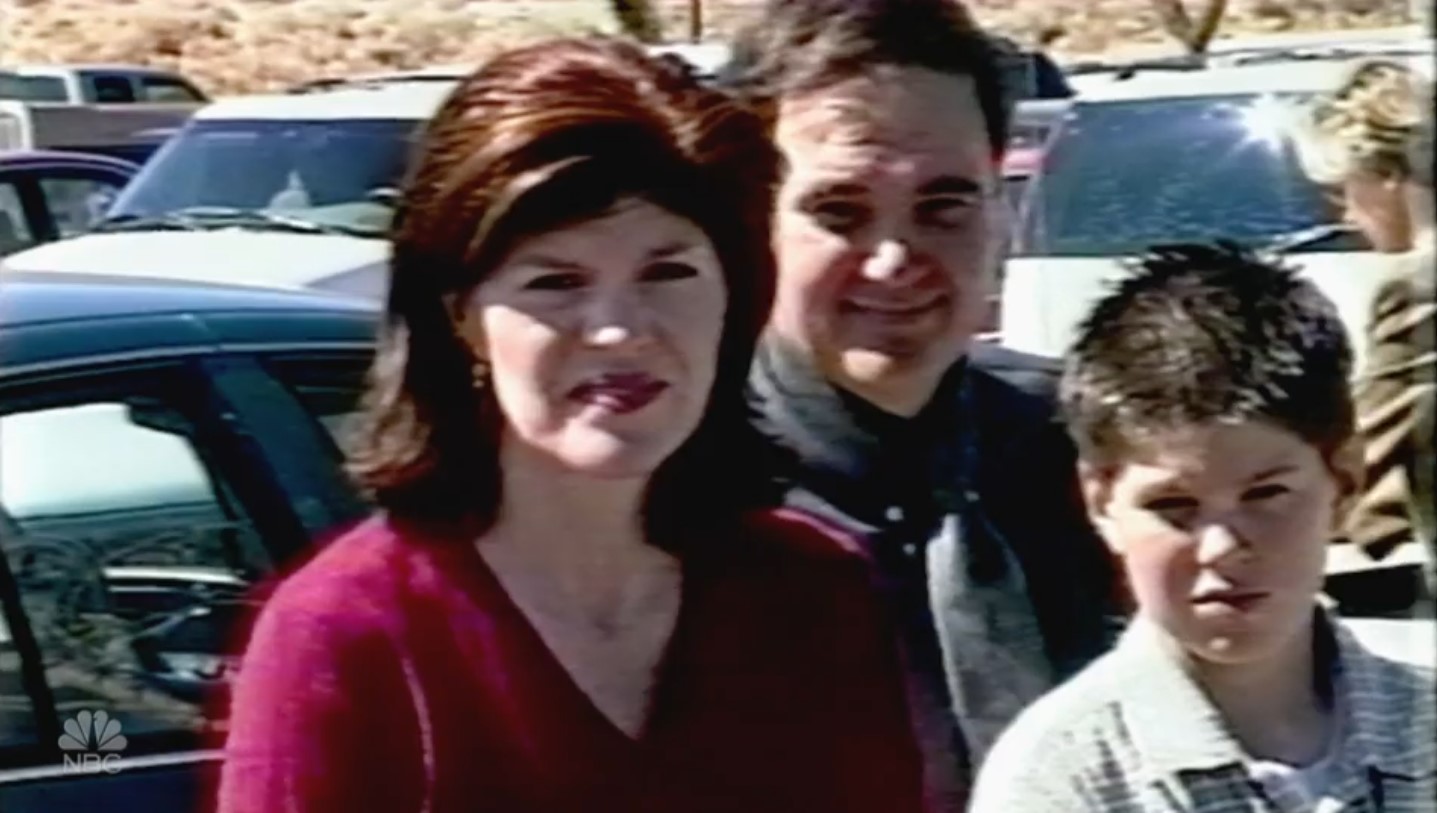 Hence, Michael and Patricia were shocked when they learned about their daughter's sudden death. On February 22, 2000, Michelle left her home to drive to Los Angeles, where she was supposed to appear in a music video shoot. She promised her mother she would be back for her evening classes, and Patricia did not think much of it then. However, when Michelle failed to return home that night, her concerned parents called her best friend, Jennifer Peterson, who had accompanied her to Los Angeles.
Jennifer insisted she had left Michelle near her car at a park and drive in Palmdale, California. Soon Deputies arrived at the O'Keefes' door, informing them their daughter had been shot to death inside her car in the Palmdale parking lot. Since the initial investigation was highly challenging, Michael and Patricia decided to help by putting up billboards around the city and asking anyone with any information to step forward. While these billboards were responsible for the case's publicity, the couple soon learned that police officers were investigating a security guard called Ray Jennings, who was reportedly the first to discover Michelle's body.
Still, Michael and Patricia were pretty unsatisfied with the progress, and they hired a lawyer before filing a lawsuit against the city, law enforcement officers, and Ray. Incidentally, this lawsuit was later dismissed, but it made the police question Ray further. Subsequently, investigators realized that he was aware of details only the killer would know, and he was arrested even though there was no forensic evidence connecting him to the murder.
Where Are Michelle O'Keefe's Parents Now?
Michael and Patricia made it a point to attend Ray's murder trial, and they were devastated when the first and second attempts ended in a hung jury. Nevertheless, he was eventually convicted of second-degree murder in the third trial, and the judge sentenced him to 40 years to life in prison in 2009. Naturally, this decision was welcomed by Michelle's parents, who believed that justice was served.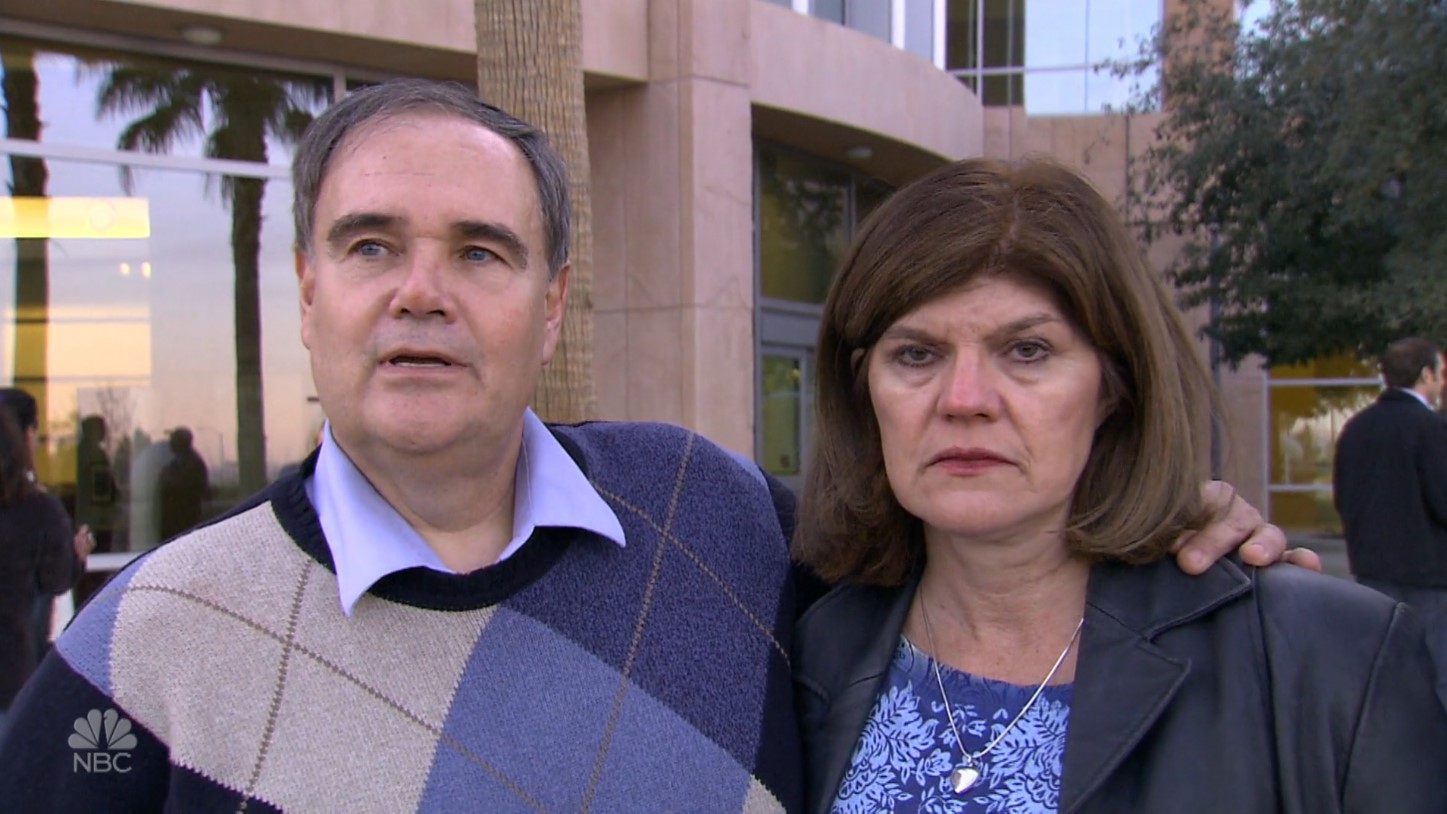 Unfortunately, the worst was yet to come, as Michael and Patricia lost their only son, Jason O'Keefe, in 2014. The show mentioned that Jason, a proficient baseball player, had gotten into an accident and was taking prescription drugs. Unfortunately, these drugs did not agree with his system and led to his untimely death in November. On top of it, the pain of losing Jason grew worse when the O'Keefes learned that Clinton and Jeffrey Ehrlich were working to acquit Ray Jennings.
Eventually, in 2016, Ray was freed from prison, and in 2017, the judge overturned his conviction, clearing his name of all charges. To this day, Michael and Patricia have been unable to come to terms with Ray's acquittal. Besides, the show mentioned that the couple has since divorced, although they both prefer to keep her personal life under wraps. Yet, from the looks of it, Michael and Patricia have built quiet lives surrounded by their loved ones, and we wish them the best for the years to come.
Read More: Ray Jennings Now: Where is Falsely Convicted Today?