Directed by Billy Corben, Netflix's 'Cocaine Cowboys: The Kings of Miami,' is a sensational six-part documentary series that zeroes in on Willy Falcon and Sal Magluta, two Cubans and childhood friends who eventually came to be known as "Los Muchachos" or "The Boys." Having accumulated over $2 billion by importing at least 75 tons of cocaine into the United States of America with their crew, they were powerful yet unassuming public figures due to their initial non-violence. So now, let's dig deeper into two of these crew members, Ralph Linero and Juan Barroso, shall we?
Who Are Ralph Linero and Juan Barroso?
In the late 1970s, Ralph "Cabeza" Linero, a speedboat partisan and racer, had a part-time job flying banners up and down Miami Beach, earning just $3 an hour. As a talented pilot and outdoor sports enthusiast, he'd spent a lot of time giving hand gliding lessons to tourists in Key Biscayne to afford flight school and establish a career for himself. Thus, when his occupation was not taking him to the heights he craved, and Sal requested that he fly to Colombia to smuggle cocaine for some cash, he agreed. After all, Ralph had met him and Willy in the hood as teens, so there was mutual trust.
The easy money -more than he'd ever seen at once in his lifetime- and his own love for the white powder affected Ralph's work with the soon-to-be-drug kingpins, but not in a negative manner in terms of business. He used to deplane the cocaine in Freeport, from where Juan "Recut" Barroso took the help of speedboats to traffic it into Miami. He was the best person for the job because his diminutive stature left ample room for drugs. Besides, he also knew Willy from high school, so they backed him. Juan made over $250,000 in one night, as per his account in the documentary.
From there, they became a trusted crew that was more like family. In fact, following their massive success, Ralph persuaded them to spend some of their income to get into the speedboat racing business. Everything for the Willy-Sal organization was working out incredibly well until 1991 — when a federal indictment after years of investigations identified them as criminals. They all went into hiding, yet Ralph and Juan got apprehended soon after. Even though they were facing years behind bars, they both remained loyal and refused to reveal any information related to their bosses.
Where Are Ralph "Cabeza" Linero and Juan "Recut" Barroso Now?
Eventually, both Ralph "Cabeza" Linero and Juan "Recut" Barroso pleaded guilty to the drug-related counts against them. While the former received 15 years behind bars, which was cut down to 12, the latter was handed down a similar penalty but only served a few years. When Willy and Sal's trial was scheduled to commence in 1996, Juan was an expected witness. As per the Netflix production, he'd initially refused to testify, only to change his mind after an attempt on his life at a local gas station while he was with his son. He'd been out on bond at the time.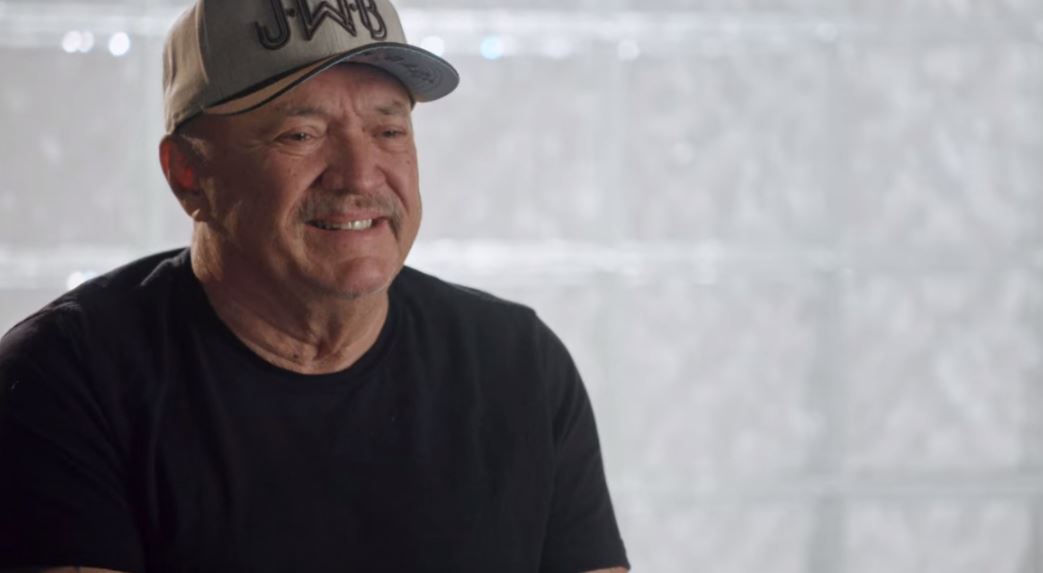 Since then, it seems like Ralph and Juan have both changed their lives for the better. Today, "Recut" prefers to keep his distance from the media and spotlight, whereas "Cabeza," who was released from prison for good after serving just eight years, works for TNT Custom Marine, a local speedboat business. In 'Miami Vice,' most of the boats utilized were provided by this company, and Ralph even drove them in a few scenes. Slowly yet surely, he's getting back on his feet, but more importantly, he's taking the white-collar route. They're both trying their best to move on from the past.
Read More: Where is Gustavo "Taby" Falcon Now?