Hulu's 'Rap Trap: Hip Hop on Trial' is a gripping documentary that delves into the controversial criminal case involving rappers Young Thug and Gunna. After the hip-hop artists were arrested for their alleged involvement in gang-related crimes, it sparked a massive debate nationwide about their innocence. Since the case trial involved the interpretation of song lyrics in the courtroom to determine codes and propagation messages, several people questioned the reliability of such evidence. So, if you are interested to learn more about what happened with Young Thug and Gunna, as well as their recent whereabouts, here are all the answers you need!
What Happened to Young Thug and Gunna?
Jeffery Lamar Williams, AKA Young Thug, is an Atlanta-based hip-hop singer, rapper, and songwriter who has belted numerous hit music numbers since his debut in 2010. In 2016, the Grammy-winning artist founded his music production company, Young Stoner Life Records, representing 21 popular artists. This includes Sergio Giavanni Kitchens, otherwise known as Gunna, who has collaborated with Young Thug on several songs, such as 'Dollaz On My Head' and 'Take It to Trial.' In April 2015, renowned rapper Lil Wayne's tour buses were fired at by members of the notorious street gang Bloods.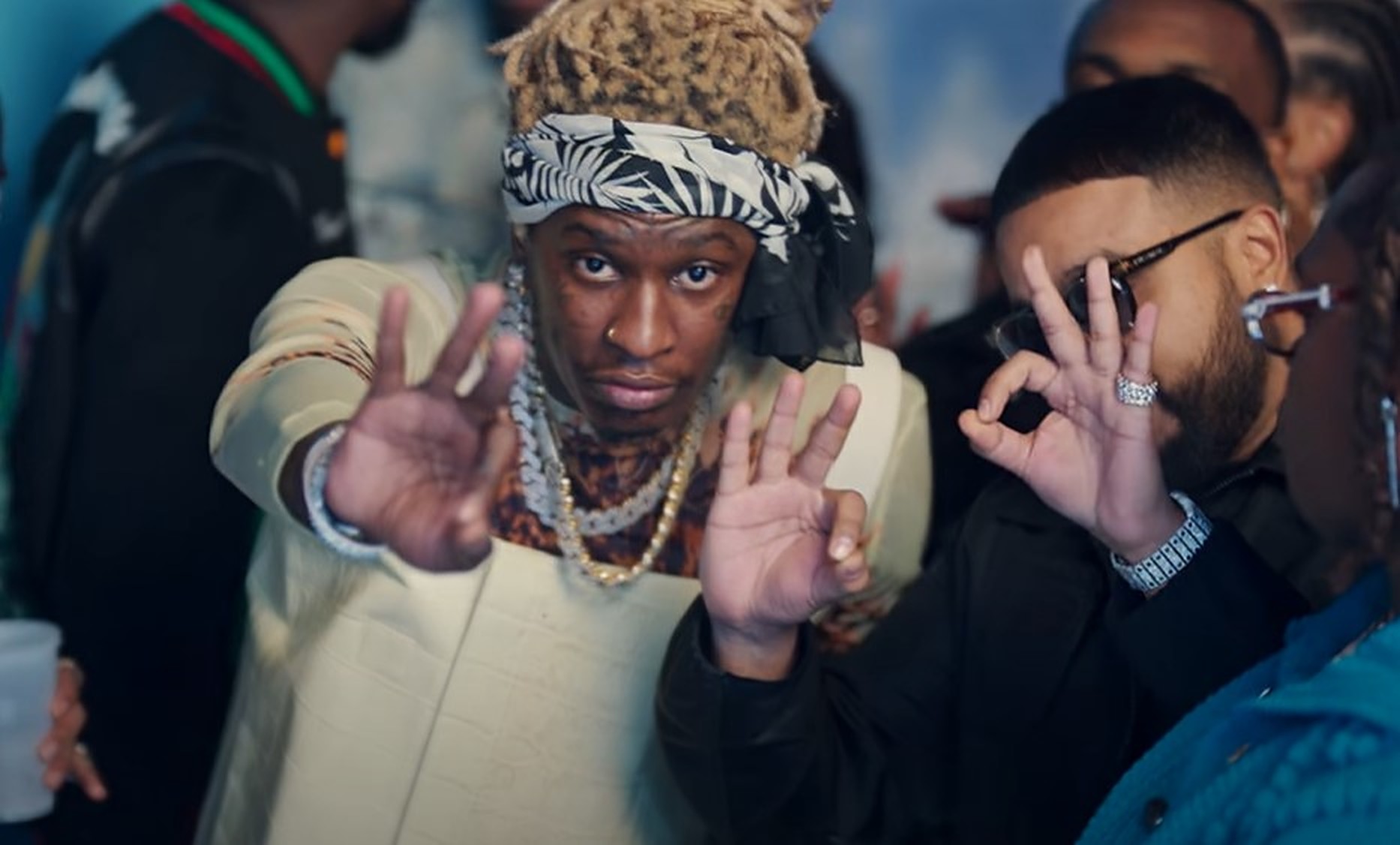 Surprisingly, the tour bus driver, Alvin Lewis, filed a lawsuit against Young Thug, Bryan Williams (AKA Birdman), Cash Money Records, and Young Money Records. The charges included civil assault and battery, violation of state and federal racketeering offenses, and causing emotional distress, to name a few. Alvin alleged that Young Thug and a few other label owners were involved in a complicated contract dispute involving the Bloods, eventually leading to the harrowing shooting. Following this incident, rumors began surfacing that YSL was secretly a street gang called Young Slime Life, affiliated with the Bloods, which participates in criminal activities.
While Young Thug was arrested several times after the shooting on unrelated charges like drug possession and aggressive behavior, things took a shocking turn on May 9, 2022, when the rapper was suddenly arrested concerning gang-related activities. Charges included conspiracy to violate the Racketeer Influenced and Corrupt Organizations (RICO) Act, related to various activities between 2013 and 2022, and participation in criminal street gang activity. Apart from co-founding YSL, Young Thug was accused of promoting the gang and its illegal actions through his songs and social media.
Besides Young Thug, Gunna and 28 other individuals associated with YSL were charged in a 56-count indictment. As per reports, the conspiracy charge stemmed from an incident in January 2013, whereas the gang-related charge was for another incident from May 2018. After Young Thug's house was raided, he was also charged with seven additional felonies regarding possession of illegal substances and illegal firearms. The indictment document stated that YSL was involved in several heinous racketeering crimes, such as murder, assault, threats of violence, carjacking, robbery, theft, and unlawful sale of drugs.
Furthermore, Young Thug and other artists were accused of propagating the gang's activities and proving allegiance to the Bloods by incorporating certain gestures, lyrics, and symbols in their music videos. Young Thug was named around 43 times in the indictment document, including allegations of possession with intent to distribute and renting a car used in a drive-by shooting. On top of that, he was also accused of being involved in a February 2022 assassination attempt on rapper YFN Lucci, who was incarcerated at the Fulton County prison. On the other hand, Gunna was charged with a single count of conspiracy to violate the RICO Act.
Where is Young Thug Now?

Following his arrest, Young Thug was held at the Fulton County Superior Court. Between May and August 2022, he was thrice denied bond over apprehensions that he would potentially intimidate witnesses in the case and be a danger to the community. The trial was slated to commence in January 2023 but was seemingly pushed back due to a delay in juror selection. Meanwhile, he pled not guilty to the seven felony charges and an additional charge of gang-related activity.
Interestingly, prosecutors plan on using Young Thug's music videos, song lyrics, and social media posts as evidence to establish that he and the other co-defendants were indeed part of a street gang affiliated with the Bloods. According to recent records, the award-winning rapper is currently being held at the Fulton County Superior Court, awaiting his upcoming trial.
Where is Gunna Now?
On May 11, 2022, Gunna voluntarily surrendered himself to the Fulton County police, yet insisted on his innocence in a public statement the following month. Nevertheless, even he was denied bond thrice because authorities believed he could potentially threaten witnesses and the general public. After Gunna's appeal for release was turned down in October 2022, he entered an Alford plea. Following the agreement, he pleaded guilty to a single count of conspiracy to violate the RICO Act.
As a result, the rapper was sentenced to five years in prison, with one year commuted to time served and the rest of the sentence suspended subject to probation conditions, including 500 hours of community service. He was released from prison on December 14, 2022, but was reportedly shunned by the rap community due to his involvement in the YSL trial. However, Gunna announced his return on social media in January 2023 and even collaborated with German rapper Ufo361 on his new song 'Brodies.' From what we can tell, the rapper is back home in Atlanta and is entirely focused on reviving his music career.
Read More: Where Are Rappers Rachael Sassara, Mikey Guggenheim, and Derik Now?