Sadie Hartley was found brutally murdered in the doorway of her own home in Helmshore, Lancashire, on January 14, 2016. With Sadie stabbed countless times, the nature of the crime proved to be quite personal, and the ensuing police investigation unraveled a sinister love rivalry. Investigation Discovery's 'Deadly Women: Kiss Then Kill' showcases the brutal murder and how Sadie's love rival, Sarah Williams, and her friend Katrina Walsh were found to have plotted the horrifying crime. If this case intrigues you and you want to know where Sarah Williams and Katrina Walsh are at present, we have you covered.
Who Are Sarah Williams and Katrina Walsh?
At the time of Sadie's murder, she was in a relationship with her partner, Ian Johnston. However, before being with Sadie, Ian and Sarah had a torrid but brief affair after meeting each other while skiing. Although the couple broke up before Ian got together with Sadie, Sarah could never accept the breakup and remained obsessed with her ex. While investigating the murder, police officers would find how Sarah and Ian kept conversing on texts and even sent explicit texts and images to each other even a few days before Sadie's murder.
Sarah Williams and Katrina Walsh had a significant age gap between them, with Katrina being older. Still, the two connected over their love for horse-riding and became fast friends when Sarah was only 12. Over the years, Sarah and Katrina developed a close and intimate friendship and always made sure to support each other in their time of need. Katrina was even married at one time, but her husband had an affair and divorced her in 2008. The divorce apparently left Katrina vulnerable, and she could only recover due to Sarah's help and support. Thus, when Sarah found the need to eliminate Sadie to get Ian to herself, she turned to Katrina Walsh, believing she would support her.
According to the police, Sarah and Katrina planned the murder all by themselves. They first attached a tracker to Ian's car to find out his whereabouts. After scouting out the house and area, the pair also bought oversized boots to throw the police off their tracks. They even took a trip to Germany to buy the stun gun which was used in the murder. Furthermore, to identify Sadie before the murder, Katrina posed as a flower delivery person and delivered flowers to the victim a week before the murder. Ultimately, on January 14, 2016, Williams visited Sadie's house and knocked on her door. No sooner did the victim answer than she was paralyzed with the stun gun and then stabbed multiple times to death.
Where Are Sarah Williams and Katrina Walsh Now?
Once Sadie was found murdered, the police immediately suspected Sarah Williams as they discovered her obsession with Ian. Hence, just three days after the murder, Sarah was picked up. Subsequently, the police also picked up Katrina Walsh. Although both women denied being involved in the crime initially, Sarah remained adamant about her innocence. However, once the police told her that her cell phone had placed her in the crime's location, she stopped responding to further questions.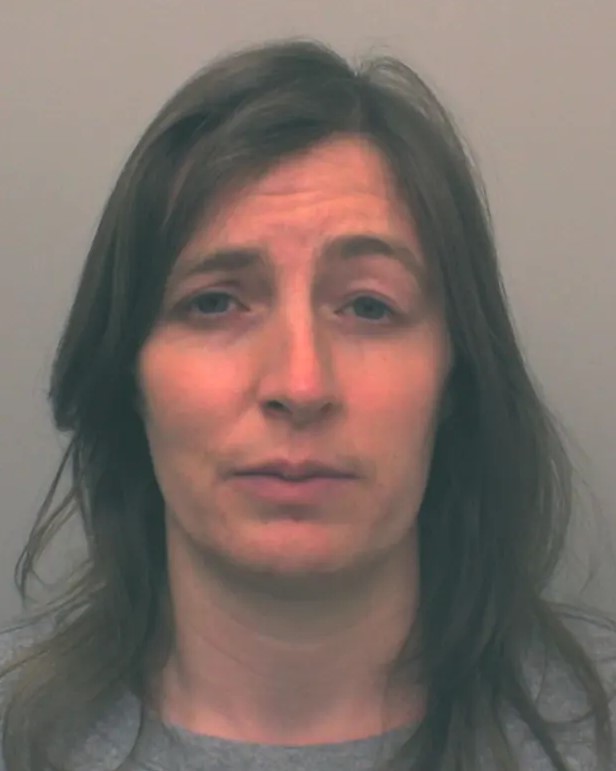 Incidentally, Katrina led police to the place where she had hidden the murder weapons. With the murder weapons, the police also found diaries that spoke of Sarah's desire to kill Sadie and how the murder was planned. Moreover, CCTV footage and DNA evidence also helped authorities tighten their case against the two killers. After Sarah and Katrina were charged with Sadie's murder, they pleaded not guilty in court. However, they were found guilty of murder.
Based on their conviction, Sarah was sentenced to a minimum of 30 years in prison, while Katrina Walsh was awarded a minimum 25-year sentence. After their conviction, Katrina has even claimed that she would have been next on Sarah's death list and that her accomplice might have killed her as well. Both women are incarcerated at present, with a 2016 report claiming that Katrina Walsh was serving time at the New Hall Prison in West Yorkshire.