Investigation Discovery's 'Who the (Bleep) Did I Marry? Forgive and Forget / Field of Schemes' follows how domestic abuse survivor Crystal Harris, a resident of Carlsbad, California, was ordered to pay her convicted abuser spousal support in late 2011. But the brave woman refused to take it heads down and fought valiantly against the gross miscarriage of justice. So, who are Shawn and Crystal, and what is their story? Let's find out.
Who Are Shawn and Crystal Harris?
Crystal Harris was back home in Carlsbad, a city near San Diego, in California, during her summer break from California Polytechnic State University in 1993. She recalled, "I wasn't looking for someone necessarily to marry, but I was looking for someone to date." It all started at the local Carlsbad restaurant, where the then-20-year-old worked part-time. She stated, "I was a waitress, and he was a busboy. He had been a powerful pitcher and athlete, and his size and strength intimidated people. However, he was tanned and had a wonderful smile."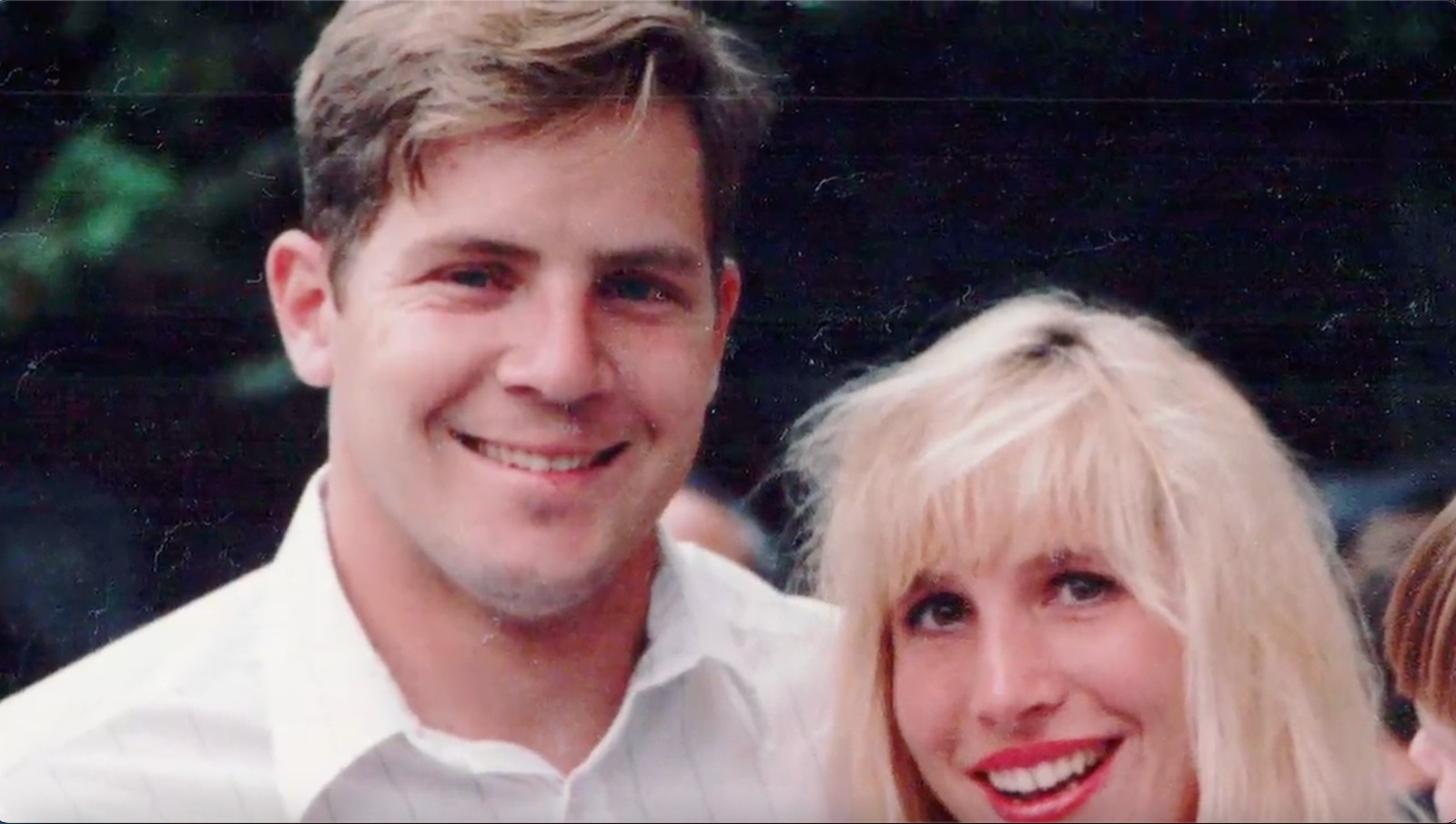 Crystal's crush was Shawn Harris, then 22, a college senior finishing his last year of school. He was a math major and baseball player at Christ College in Irvine. The episode noted how all the restaurant staff went for regular weekend drinks after work, and she and Shawn just hit off. Her mother, Sharon Norman, said, "Crystal was so excited about him." When the summer break ended, Crystal bid her boyfriend a temporary farewell with a heavy heart as she returned for her final term.
She graduated with a finance degree in June 1994 and returned to her native town. Shawn and Crystal reconciled, and they moved in together. She recollected how she landed her dream job of being a stockbroker while Shawn settled for working as a salesperson for his family's car dealership in San Diego. Crystal said, "He had two degrees — in maths and computer science — but chose not to use them and sold cars." Around two years later, the young couple made it official when they tied the knot on January 27, 1996.
Friends and family recalled how they looked happy with each other and in love, with Crystal reminiscing about the magical and romantic evening on the show. They decided to focus on their work and save enough money before they could start a family. However, things began to turn ugly in 1998 summer. Crystal explained they had only one car, which meant she had to drive him to work daily. To make it simpler, they chalked out a schedule, but Shawn never got ready on time.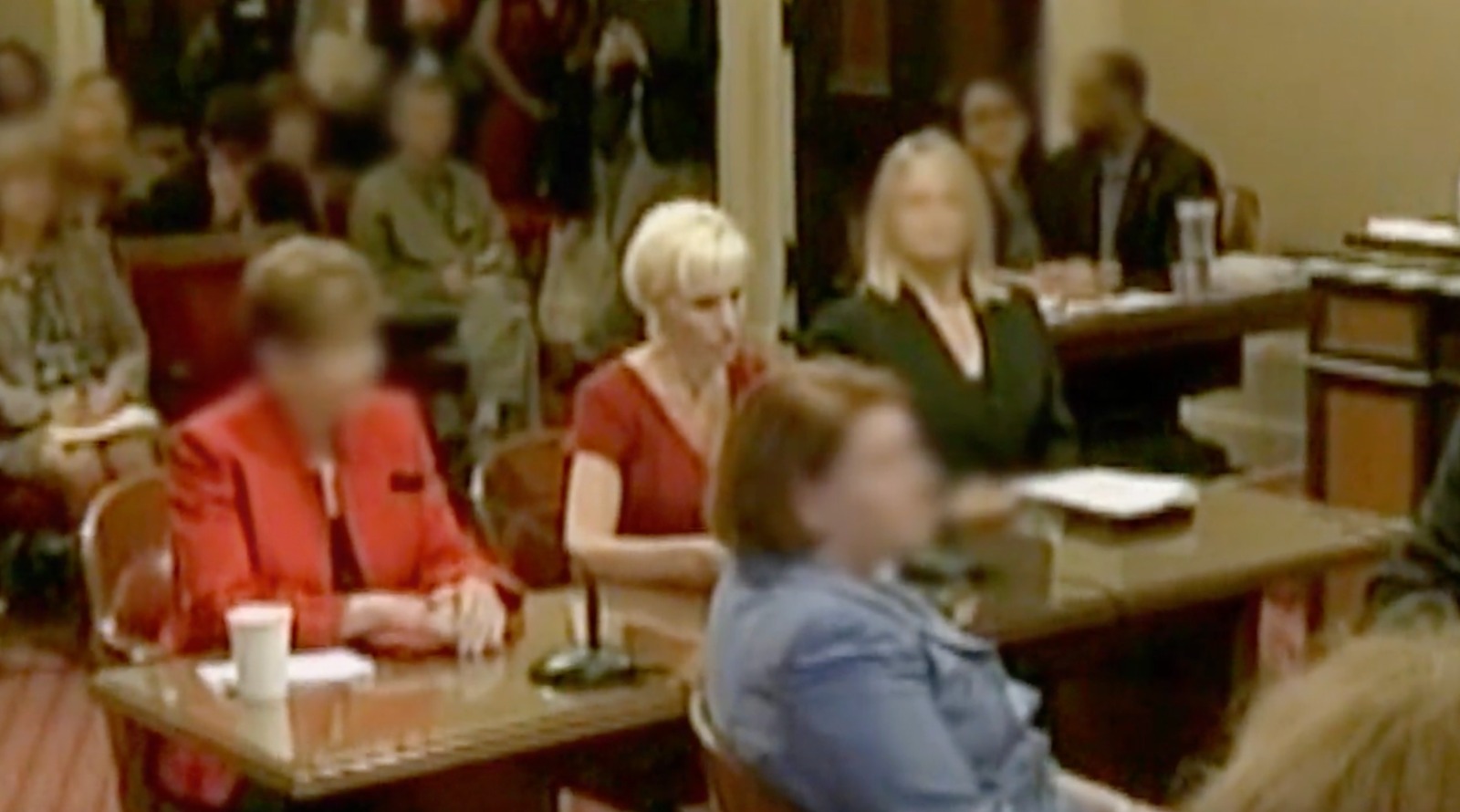 Crystal decided to voice her frustration one day in June 1998, and he hit her across the face. She recalled, "We were arguing in the car, and he backhanded me." A shocked Crystal silently dropped him off and drove to her office to file a domestic complaint and a restraining order. The authorities arrested Shawn and charged him with spousal battery. He was forced to move in with his parents and attend a court-mandated 52-week anger management program.
However, a few weeks later, Shawn extended an olive branch and told her he had changed for the better. He insisted the anger management classes helped him and wanted to reconcile with Crystal. She agreed, and the couple decided to give their marriage another try. They had their first boy in October 2002, and he resigned from his job to become a stay-at-home dad. Crystal was again expecting by mid-2004, but tragedy struck about a month before the birth of their second boy.
Where Are Shawn and Crystal Harris Now?
Shawn's father died from cancer in April 2005, and Shawn took it very hard. He became distant from his family, stayed in bed the whole day, and played video games at night. The police were called to the Harris home numerous times between 2004 and March 2008 over domestic violence complaints. She recalled, "I called 911 every time he hit me, and I threatened divorce a lot. But, when our second son was born in 2005, I knew I was stuck." She applied for a gun in mid-March 2008 when he threatened to kill he if she contacted 911 again.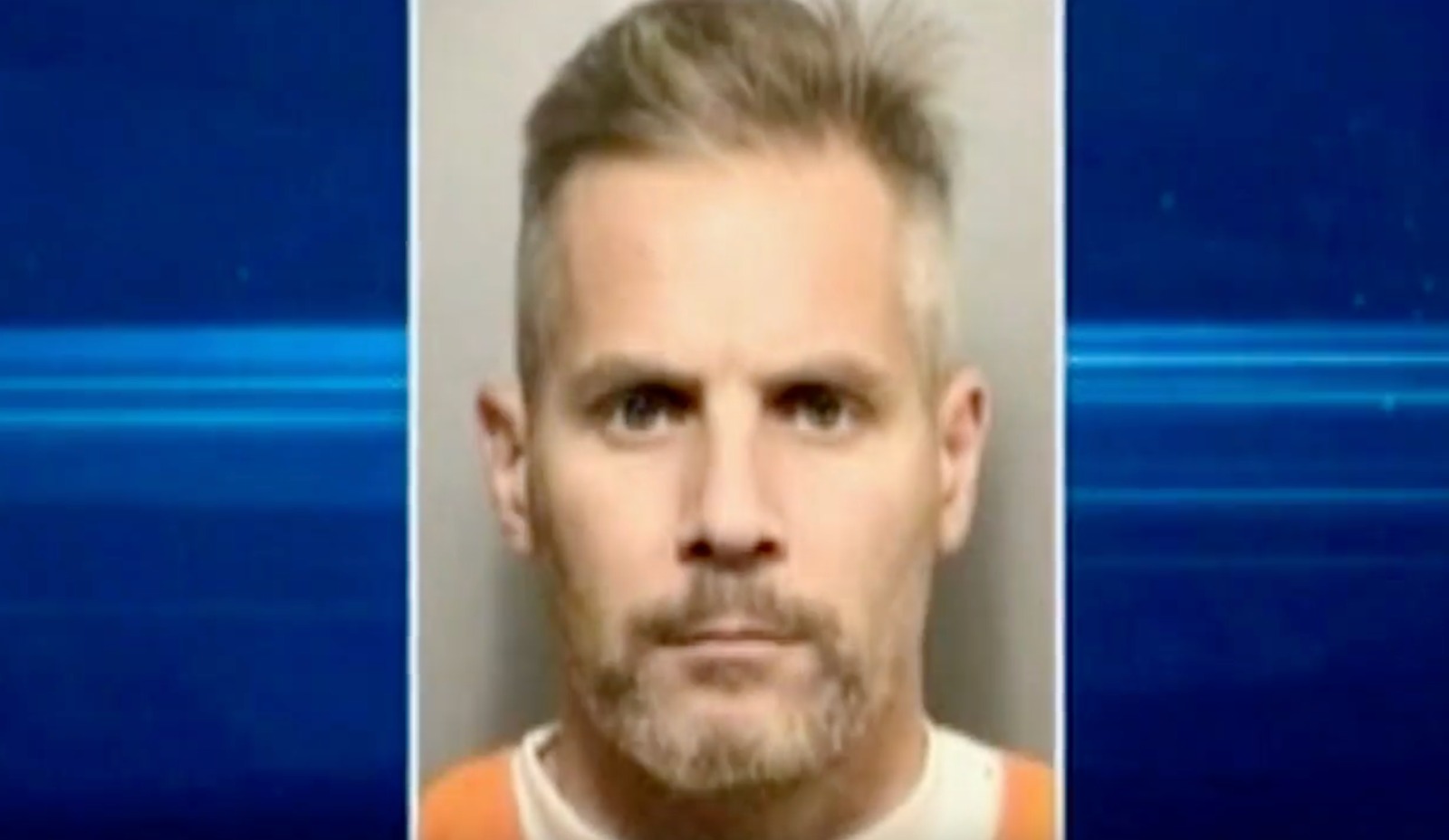 California has a 10-day waiting period, but before the weapon could be delivered, a suddenly raging Shawn sexually assaulted Crystal on March 23, 2008. She recalled, "He wanted sex, and I said no. He kept saying, 'This is not up for negotiation.' He was pushing my head down." However, she realized she had another weapon — a tape recorder — in her dresser drawer. She found the device and pressed record while pretending to get fresh underwear. The apparatus successfully recorded the sexual assault, which she hoped to turn over to the police.
Shawn again sexually assaulted Crystal on April 1 after she returned from work. Fearing for her life, she called 911, and the police arrested him on charges of forcible oral copulation, spousal rape, and sodomy. The bail was set at $250,000, and he remained in prison for nearly two years before his sister paid the amount. Crystal filed for divorce in June 2010, and Shawn was officially convicted of forcible oral copulation on September 13 after he went to trial in late August 2010. He was sentenced to six years and forced to register as a sex offender.
Meanwhile, the family court ruled Crystal had to pay spousal support to her former husband and convicted rapist. Since she was the family breadwinner, the judge also ordered her to pay $47,000 in his legal charges. However, the judge added she didn't have to pay while Shawn was in prison and paid for by taxpayers. But he would be entitled to the money upon his release in 2014. Crystal said, "The computer came up with a number of $3,000 a month that I should pay Shawn, but the judge did lower that down to $1,000 a month."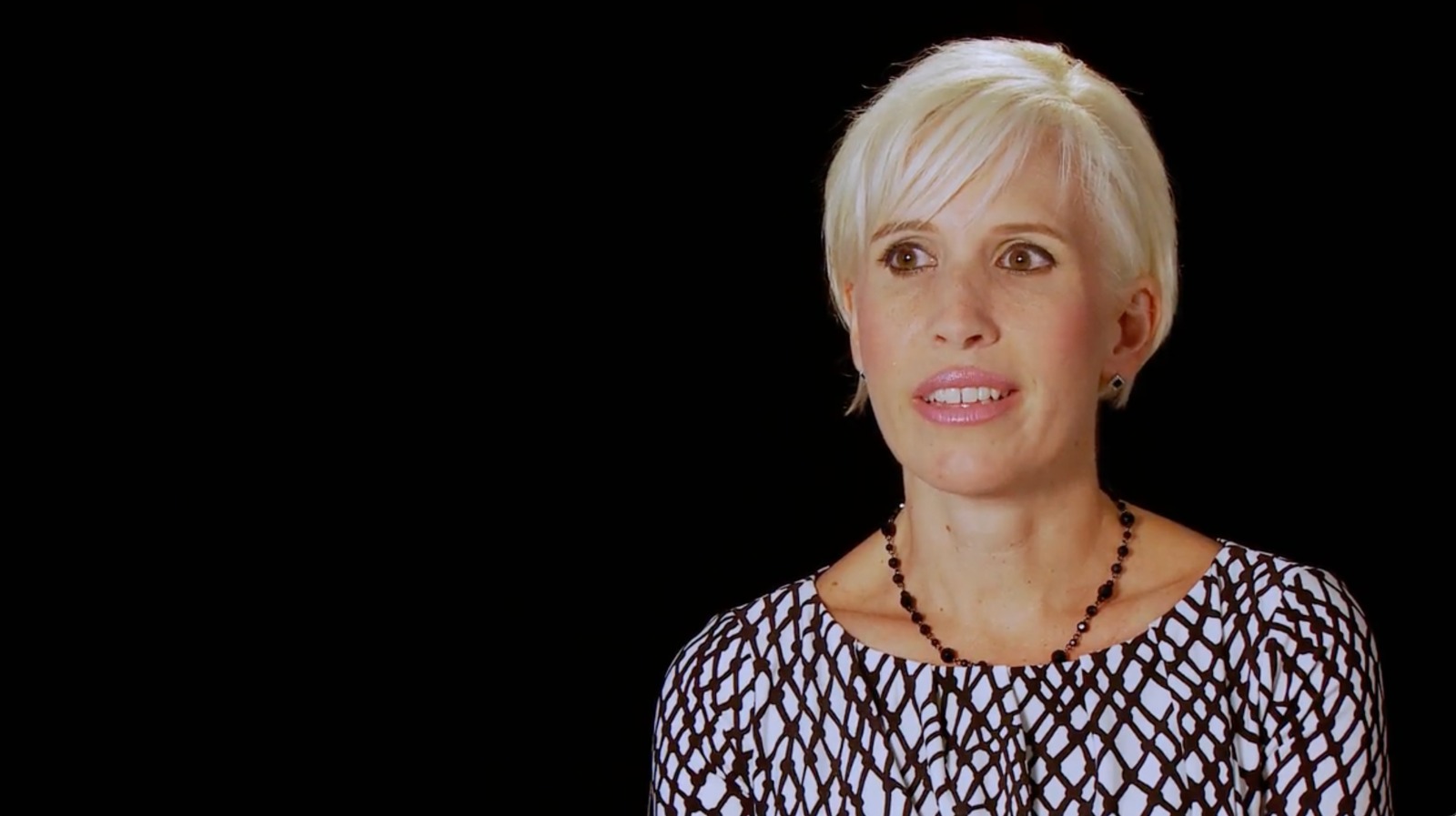 She added, "That is what I call the rape discount because he thought he was doing me this big favor." Crystal fought the judgment by taking it to the state's capital in March 2012, and a legislature was passed in January 2013 preventing abusive ex-spouses from getting financial compensation after a divorce. She ultimately was not required to pay the money, and she won full custody of her children in August 2013. Released from Donovan State Prison in 2014, Shawn maintains a low profile. Crystal, in her early 50s, continues to live in Carlsbad.
Read More: Liam Allen: Where is the Con Man Now?