One of the most interesting operations covered in Netflix's 'Spy Ops' is Project Azorian, through which the US forces attempted to retrieve the remains of a sunken Soviet submarine while trying to make sure that the Soviet Union did not suspect their motivations. Two figures who were attached to this task in various capacities and shared their thoughts in the documentary show are Sherman Wetmore and Robert Wallace. Naturally, people are curious about what they are up to these days, and we are here to explore the same!
Where is Sherman Wetmore Now?
A critical part of Project Azorian, Sherman Wetmore was the Lead Engineer on the Hughes Glomar Explorer, a deep-sea drillship used to execute the objectives of the project. Wetmore started working for Global Marine in 1961 and retired in 1996. During this time, he was part of multiple crews, like the one atop the infamous drillship. For Project Azorian, he was part of a team of 12 engineers and would work for 12-hour shifts with the threat of Soviet discovery always looming over them.
The claw meant to retract the Soviet marine vehicle had only partially succeeded in its task, as discussed in depth in the Netflix show. The reason why the submarine came apart while stuck in the claw has remained a topic of much debate. "Why the claw broke has continued to haunt me," Wetmore told CIA in July 2022, when he was hosted by the CIA in order to share his experience and knowledge in regards to Project Azorian. He also appeared in the 2009 movie 'Azorian: The Raising Of The K-129,' which was directed by Michael White. Presently, it seems like Wetmore is living his best life and certainly takes much pride in the work he has done in the past.
Where is Robert Wallace Now?
Robert "Bob" Wallace was a student at Ottawa University from 1962 to 1966 and earned his Bachelor of Arts degree in History-Political Science. He then went on to study at The University of Kansas, starting in 1966 and graduated in 1968 with a Master of Arts degree in Political Science. Not even a year after that, he became a part of the US Army and served in Vietnam from 1969 to 1970. Following that, he joined the Central Intelligence Agency (CIA) in 1971 and, over the course of 32 years, contributed to various operations.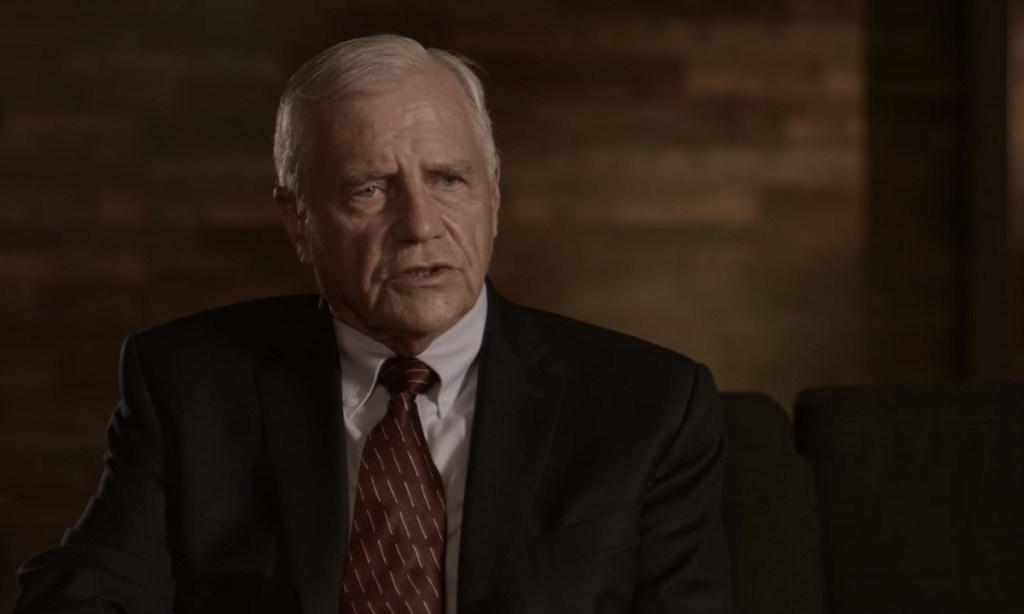 Thanks to his dedication and hard work, Wallace became the Deputy Director of CIA's Office of Technical Service (OTS) in 1995 and then was promoted in 1998 to the post of Office Director. The veteran retired from the CIA in 2003 and has earned many accolades due to his stellar work, including the Intelligence Medal of Merit, the Distinguished Career Intelligence Medal, and two Clandestine Service Donovan Awards.
Following his retirement, Wallace authored three several books, including SPYCRAFT (2008), The Official CIA Manual of Deception and Trickery (2009), and the Spy Sites series containing three editions. In January 2004, he founded Artemus Consulting Group and continues to be affiliated with the organization as of writing. Presently, Wallace is based in Reston, Virginia, and is much respected for his work while serving as a part of the US forces in various capacities.
Read More: Mehmet Ali Ağca: Where is the Assassin Now?