'MasterChef' UK was the original show that came up with the iconic idea of opening the culinary industry's gates to amateur and home cooks. Since its inception in 1990, the competition series has expanded to various other countries like Australia, America, and India, to name a few. In the US, the franchise debuted on July 27, 2010, and has been a hit ever since. The cooking reality TV show produces world-class chefs who are put through multiple challenges to turn them into the best version of themselves.
Season 3 of Fox's 'MasterChef' premiered on June 4, 2012, with 18 contestants and the co-creator of the series, Gordon Ramsay, along with famous restaurateurs Graham Elliot and Joe Bastianich, on the judging panel. This edition of the show created history, with its first blind contestant winning the coveted title. We got intrigued to know what the contestants have been up to, and the revelation surprised us!
Where is Christine Hà Now?
Christine Huyen Tran Ha is the show's first blind contestant who went on to create history. The trailblazer not only surpassed everyone's expectations despite her impaired vision but also won the hearts of all three judges at the conclusion of most of the challenge rounds. After bagging the whopping $250,000 prize and a cookbook deal in 2012, she went on to materialize her life-long dream to own a restaurant. The year following her big win, the Houston native began to co-host the Canadian TV show 'Four Senses,' which airs on AMI TV, a cable network that caters to people with special needs.
The food-world sensation became the author of the New York Times bestseller 'Recipes from My Home Kitchen: Asian and American Comfort Food,' published on May 14, 2013. Known to many as "The Blind Cook," Christine became a judge on the third season of 'MasterChef Vietnam.' Her culinary achievement can be measured by the fact that she is the first cook/author to be awarded the prestigious Helen Keller Personal Achievement Award (2014).
In April 2019, she opened her first gastropub, The Blind Goat, which serves personally curated classic Vietnamese dishes. In addition to opening small-scale eateries around the world, the talented chef inaugurated her second Houston venture, Xin Chào, in 2020. Finally, Christine also operates and owns Stuffed Belly, a sandwich and burger joint. The social media creator lives with her husband and business partner, John Suh, in Houston, Texas. She has also authored, 'A Blind Cook Becomes A MasterChef.'
Where is Josh Marks Now?
Josh Marks was the Army Contract Specialist who instantly grabbed eyeballs with his seven-foot-long stature and remarkable cooking skills, though he had never pursued it professionally. He often stood with the winners at the end of a challenge round and earned great remarks from the ever-critical Ramsay. However, he got eliminated in the 12th challenge but luckily got reinstated in round 14. While his butter-poached lobster in the finale episode was much appreciated, he failed to impress the judges enough to be declared the winner. Nonetheless, it did not seem like the end of the tunnel for the almost Masterchef!
Unfortunately, he was found dead on October 11, 2013. The medical examiner ruled his sudden demise at the age of 26 as suicide. His family saw him lying on his back with a gun beside him and a bullet hole visible through his head. Shortly after the traumatic incident, his step-father, Gabriel Mitchell, told CNN that the reality show had taken a toll on his mental health. In early 2013, he started showing signs of psychiatric issues as he had critical panic attacks and psychosis episodes off and on. By the time the aspiring chef was diagnosed with bipolar disorder and paranoid schizophrenia, it was already too late.
Where is Becky Reams Now?
After missing out on the top spot, Becky went on to solidify her footprints in the restaurant industry. Shortly after, Becky had covered stints at renowned restaurants like Rays and Stark Bar, The Churchkey, and Bang Bang Brunch. She also did food styling for television shows like 'The Kelly Clarkson Show,' Conan, Queen Latifah, and 'The Steve Harvey Show.'
In 2018, she partnered with coffee expert Aldo Lihiang to open her first restaurant, a brunch concept called Lately. Besides dividing her time between private consultations and other work, she has recently partnered with Bucketlisters to open a fully immersive Barbie-themed cafe popup in New York, Chicago and Minneapolis. Becky also owns her private chef service. The chef also shares domestic bliss with her husband and two children.
Where is Frank Mirando Now?
The former stockbroker managed to find his calling in cooking and healthy eating. Since his appearance on the show, Frank has devoted his work to exponentiating his growth in corporate. He has since worked as a Financial Advisor for eminent organizations. In 2019, he decided to kickstart his journey in the homeowner industry. Based in New York, he has worked as a Real Estate consultant and Homeowner Advocate. Besides promoting healthy eating habits, he also believes in other sustainable practices. On the personal front, he continues to enjoy life with his wife and two children.
Where is Mairym "Monti" Carlo Now?
Despite failing to secure the top spot on the season, Mairym has mapped the road to progress exponentially. No longer just a homemaker, the Puerto Rican has since established herself as a content creator, chef, author, motivational speaker, television and radio host. Most recently, the television personality appeared on Food Network's 'Help My Yelp.'
She is also known for her voiceovers and charity work. Besides her stature as an online media personality, she also retains her love for food and works as a special events chef. Mairym is the Senior Food Editor for Budget Bytes and even shares recipes, videos and personal stories online. On the personal front, she continues to enjoy life with her son, Danger.
Where is David Martinez Now?
After failing to hit the brief on a steak challenge, David Martinez was booted from the challenge. Having left reality television, David went on to establish his private dining company. The educator also received his PhD from Arizona State University in Education Policy and Evaluation. Since then, he has been working as an Advanced Assistant Professor. On the personal front, the former chef likes to remain tight-lipped.
Where is Felix Fang Now?
Despite getting booted from the show for an unlikely take on profiteroles, Felix was not deterred. She had returned to the competition in season 12 to win an apron once again. However, the television personality did not receive the coveted white apron in 'MasterChef: Back to Win.' Nonetheless, she has since diversified her work and abilities.
Felix went on to work as an actor and has appeared in 'Valibation,' 'The Red House,' and 'Pitiful Creatures.' She is a YouTube creator who even hosts an online web series. Besides this, Felix has remained true to her culinary roots and established a private chef catering service. She also helms the operations of Fangs Sauce, a brand with unique sauces and chilli oils.
Where is Stacey Amagrande Now?
After the show, the former Market Manager from California went on to exponentiate her career as a chef and a creative. She started working as an Executive Chef at 7th Heaven Cafe. She currently helms the operations of Rainbow Chef Services as a private chef. Previously, she was the chef at Cut Throat Kitchen. Besides cooking, she is also a yoga practitioner who instructs people at the In-Shape Health Clubs and works at the High Desert Farmers Market. On the personal front, Stacey enjoys equal bliss with her partner.
Where is Tali Clavijo Now?
Since his appearance on the show, Tali has returned to dedicating his time to his music. The creative has since worked as a recruiter for different startups. He was previously working with Wag Labs Inc., a tech start-up company. He has also held stints at Lucky Day and Edify. Besides this, the television personality has released his music and shares snippets of his musical talent with fans online. When he's not working, Tali likes to unwind with his furry friend, Santiago.
Where is Mike Hill Now?
Failing to impress the judges with his stone-baked lobster, cowboy Mike was ultimately eliminated from the show. Nevertheless, the home cook has since continued to harness the bounty of land and live sustainably. The hunting enthusiast is based in Georgia and has even launched his own range of spice rubs. Besides this, the father-of-six continues to use his YouTube channel to post videos about hunting, farming and snippets of his family life on the farm.
Where is Tanya Noble Now?
After the show, Tanya diversified her portfolio and studied cookery and hospitality. She has previously worked as an Events Specialist and Hospitality F & B Consultant. Besides this, the chef has also worked as the Mobilisation Head Chef at Sodexo. Currently, she works as an F & B Consultant and shares her latest adventures as a private chef online. The television personality is quite close to her family and regularly shares new recipes online.
Where is Anna Rossi Now?
Mapping her growth from the white apron to a lifestyle correspondent, television host, and anchor, Anna has consistently climbed the ladder of success. While undercooked tortellini became her undoing on the show, the television personality has since redeemed her stature in several ways. She went on to become a food writer and blogged recipes about her latest creations online.
Not just this, she also authored a cookbook and started getting published in eminent publications. Consequently, she earned a spot on Boston's local morning television as a cook. Since then, she has divulged into production and hosting. The Emmy Award Winning Lifestyle Host currently helms NBC Boston's 'The Hub.' On the personal front, the television personality enjoys equal happiness with her husband, AJ, children, and family.
Where is Scott Little Now?
Despite getting eliminated after a shortcake failure, Scott went on to work as a chef at his co-owned company, The Comfortable Dish. Later, he switched lanes and has since been working as a Production Manager. Based in Richmond, Virginia, he is currently working as a freelance producer. Previously, he worked as the Director of Creative Services at Authentic Digital Agency. On the personal front, the television personality likes to remain tight-lipped.
Where is Ryan Umane Now?
After finding his true calling in the kitchen, Ryan's exit from the show happened after he gave up his place in the competition. He has grown as a chef despite leaving early from the series. The reality TV star launched his personal chef services company in 2012. He has since helmed the operations of Flavor Elevator Inc. Based in New York, Ryan is a content creator and practices empathy and consciousness as well. Besides teaching compassion and communication, the television personality also enjoys traveling and embracing new experiences with his partner and friends.
Where is Helene Leeds Now?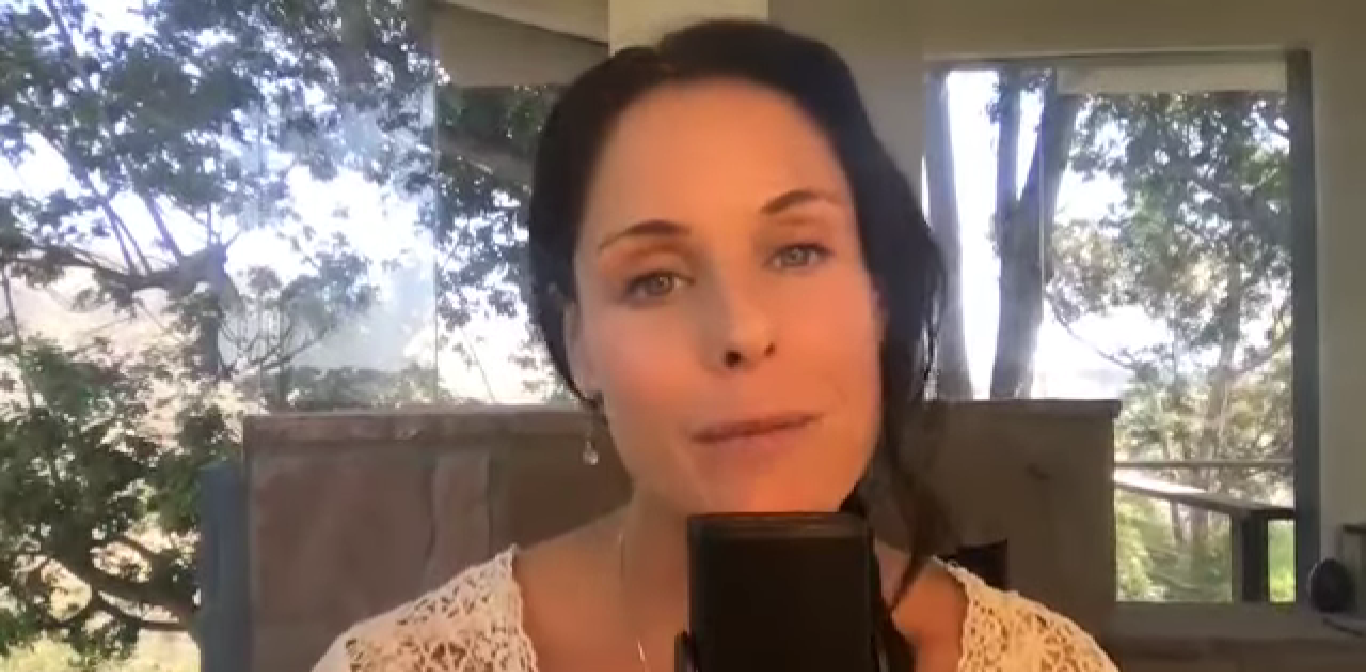 Undeterred in her resolve to prove her abilities, Helene has exceeded expectations even outside the show. After getting eliminated for failing to impress the judges with her crab soup, Helene went on to work as a Lifestyle Mentor and Coach. Based in San Francisco, she has since worked with several eminent individuals and organizations. She also hosts an eponymous podcast.
Apart from working with Jennifer Helene on a television show, she is also a member of the Forbes Coaches Council. Additionally, she's the CEO of Puproseful Ventures LLC, where she creates strategies and works in brand development. The former Ford model is a YouTube creator and shares her journey of healing post-divorce. The mother and Yoga practitioner also shares snippets of her life with fans online.
Where is Michael Chen Now?
Only 18 when he entered the competition, the former meteorology student has since climbed new heights. After his time on the show, Michael decided to refine his skills behind the burner. Having gained ample experience in kitchens across the USA and Canada, the chef now runs the kitchen at The Kessler. Besides this, the television personality recently tied the knot with his partner, Robert, and the couple continue to enjoy marital bliss together.
Where is Dave Mack Now?
From working in sales to finding himself behind the stove, Dave Mack managed to discover his capabilities during his time on the show. Since then, he has started his own blog. While he had briefly returned to sales, he eventually solidified his position in the culinary industry. The Florida-based chef is currently working as a private chef and even caters to numerous events. He is the Culinary and Managing Director at Tastebuds Catering. Based in Miami, the television personality also enjoys domestic bliss with his family.
Where is Samantha De Silva Now?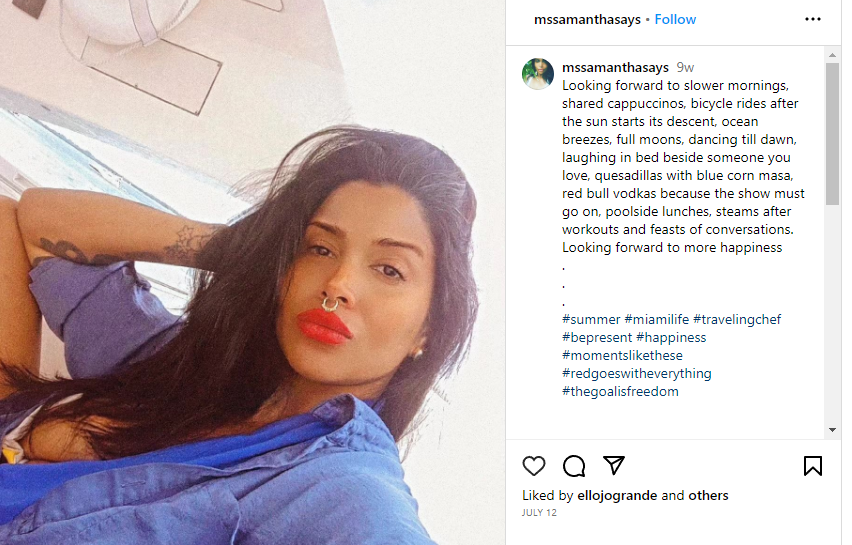 The Sri Lankan native worked as a Design Consultant in Miami before deciding to give her penchant for cooking a proper chance. After failing to impress the judges with her duck dish, she ended up walking away from the kitchen. Since then, she has worked as a chef and Ayurvedic nutritionist. Besides promoting natural medicine, she is the Director of Kintsugi Culinary Retreat. The international chef also provides hospitality and entertainment consulting for clients.