'Harriet,' formerly titled 'Freedom Fire,' is a biographical movie with Kasi Lemmons in the directing chair, based on the extraordinary true story of African American freedom fighter Harriet Tubman. The movie follows Harriet's early life as a slave named Araminta Ross in Dorchester County, Maryland. Her husband is legally a free man but is denied his freedom by culturally southern plantation owners. Considering herself guided by god, Harriet escapes, traveling hundreds of miles to Philadelphia, where she changes her name and gains her freedom. She is far from done, however, and heads back all the way to rescue her family, shepherding relatives, as well as other slaves to safety one trip at a time. Harriet travels by night, even using the underground railroad, never losing a passenger, earning her the monicker, "Moses."
Come the Civil War, Harriet participates in the war effort, behind and on the frontlines, becoming the first woman to lead an armed expedition, freeing 700 enslaved people in the raid of Combahee Ferry. Lemmons has been able to tell Harriet's story in an incredibly cinematic manner, from her leaping off a bridge and into a river to escape her pursuers to her wading across a field, heralded into her freedom by a golden sunrise. Thus, it is natural for fans of the period drama film to be left wondering how the period piece managed to create its authentic 19th-century atmosphere and where the filming actually took place.
Where Was Harriet Filmed?
'Harriet' has been filmed almost exclusively in the state of Virginia, particularly in Petersburg, Richmond, Powhatan, Cumberland, Charles City, Hanover, Mathews County, and Charles City. Principal photography began on October 8, 2018, and was wrapped up by December 3 of the same year, with the film being released on November 1, 2019. Virginia was not historically a part of Harriet's journey, which was between Auburn, New York, and Philadelphia, Pennsylvania. Let us take a closer look at the filming locations and why they were chosen.
Charles City, Virginia
Charles City is a historic county located along the James River. The area holds significant historical importance, particularly in relation to early settlements, plantations, and the colonial period. The Berkeley Plantation on Harrison Landing Road was chosen to lens scenes depicting a plantation Harriet encounters. The site had historically seen thousands of enslaved people working on it, which held a somber relevance for the film's cast and crew to work within.
Richmond, Virginia
It is quite poetic for 'Harriet' to have been filmed in the state capital, given that it also served as the capital of the Confederate states during the Civil War. When Andy Edmunds, Director of the Virginia Film Office in Richmond, heard about Lemmons looking for locations to shoot 'Harriet,' he sent her pictures of prospective sites. Edmunds said the filmmaker was taken in by Virginia's rustic scenery and historic buildings. Additionally, central Virginia had a special appeal due to period pieces like, 'Lincon' and 'John Adams' having been filmed there.
Mathews County, Virginia
Situated in the eastern part of the state, Mathews is a county bordering the Chesapeake Bay and the Piankatank River, known for its rural charms and waterfront. On October 30th and 31st, the film crew set up shop in Yorktown's home-ported Schooner Alliance, William's Wharf Road. This is where scenes of our heroes sailing on a historical schooner were filmed. A schooner is a ship with sails, having two or more masts.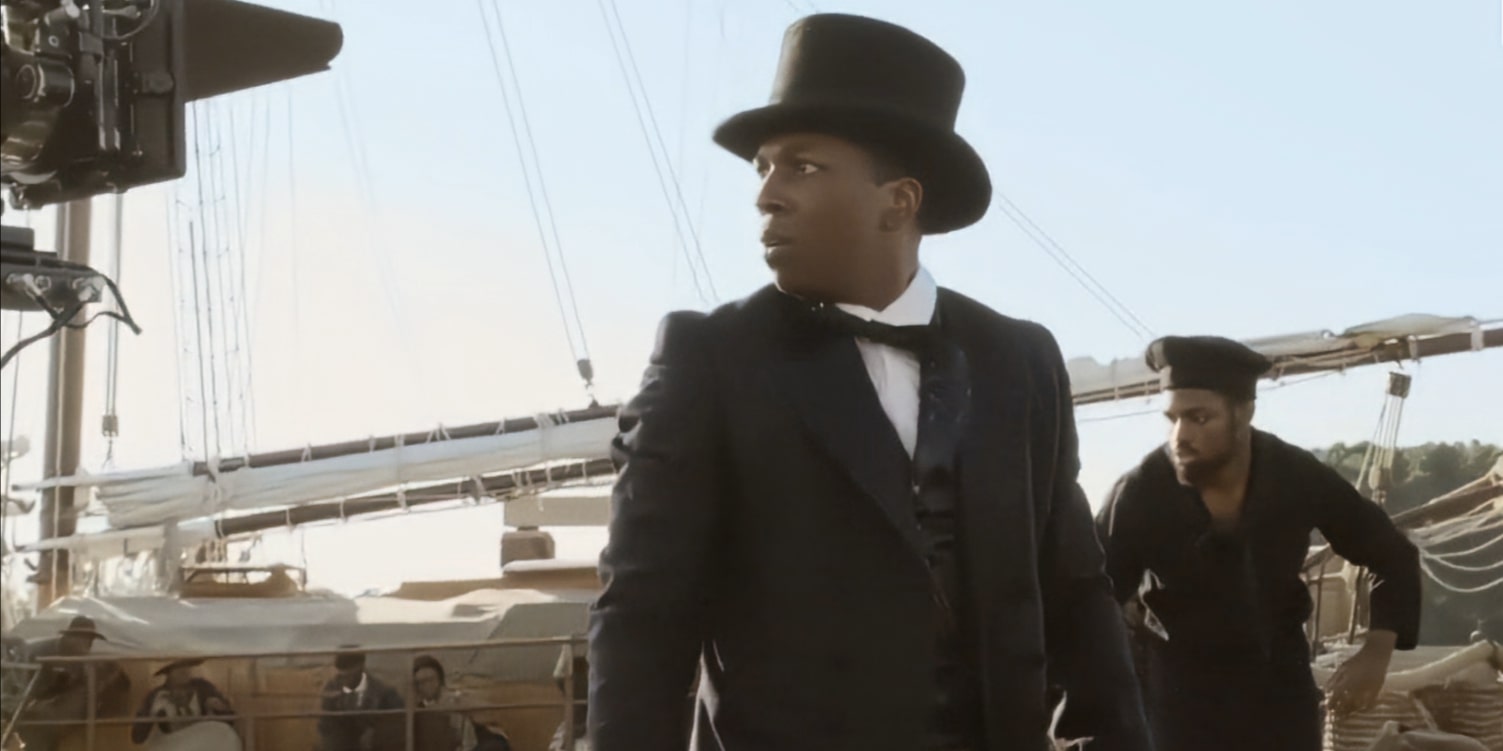 Petersburg, Virginia
Petersburg is an independent city located south of Richmond. When Harriet escapes to Philadelphia, the filmmakers wanted a distinct shift in the atmosphere and tone of their setting. Petersburg and its beautiful cobbled streets were chosen for the role of downtown Philadelphia. As Harriet enters the city, she sees African American business owners and citizens co-existing with white people in peace. Filming took place on East Old Street, Cockade Alley, and the old Union Train Station.

Powhatan, Virginia
The rural Powhatan County is located in Central Virginia, where much of the filming for the movie's earlier scenes of Harriet being enslaved were shot. A set was built on the State farm on old James River Correctional Center, a state-run prison property that also saw the sets of 'Lincoln' and 'John Adams' built there.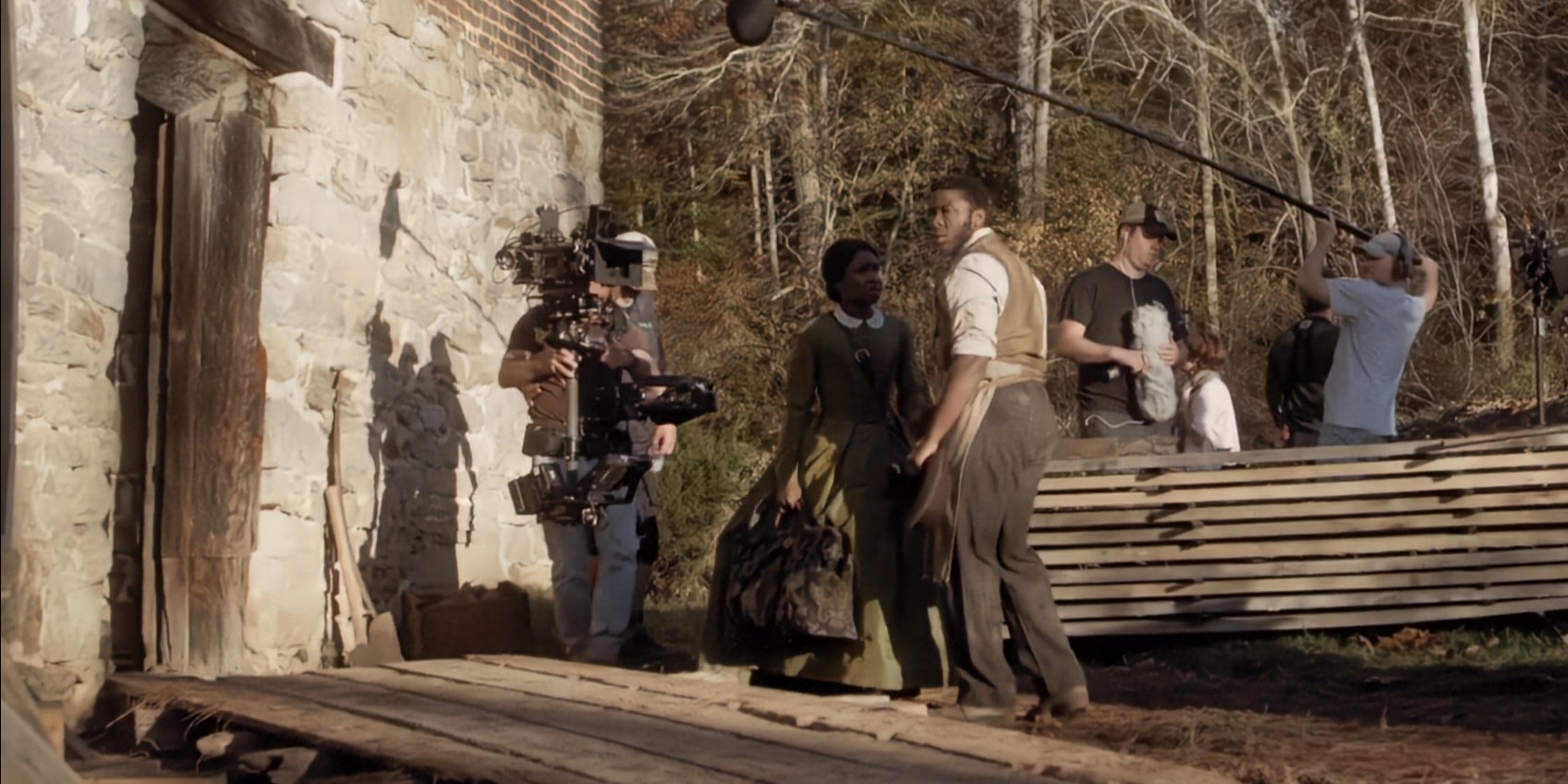 Cumberland, Virginia
Cumberland is a small county located in central Virginia to the west of Richmond, and like many areas in the state, has a rich history and offers a blend of rural beauty and cultural significance.
Hanover, Virginia
Hanover is a county nestled within the central region of the state. Renowned for its historical legacy and agrarian charm, with farms dotting the landscape. Hanover County's picturesque landscapes were used for filming Harriet's travel across the countryside.
Henrico, Virginia
Henrico County is located just east of the city of Richmond. The film crew used the Three Lakes Park and Nature Center, 400 Sausiluta Drive, as a backdrop for much of the movie's forest scenes. It accommodated scenes of Harriet running through the forest as well as a trail of wagons traveling through the woods. In addition, its lakes were used to simulate a small island.
Read More: Best Historical Movies of All Time