CBS's '48 Hours: Find Yura – Manhunt on the Dark Web' is one of the creepiest episodes by the series until now. Highlighting how people use the dark web to hire hitmen to commit heinous crimes that they can never bring themselves to carry out, it goes on a global hunt to find the covered in all black, shadowy figure who is responsible for running such sites. In the middle of it all, they focus on a teenager, Alexis Stern, who found out that she was the target of a mysterious online assassination plot when the authorities came knocking on her door. Wondering where she is now? Here's what we know.
Who Is Alexis Stern?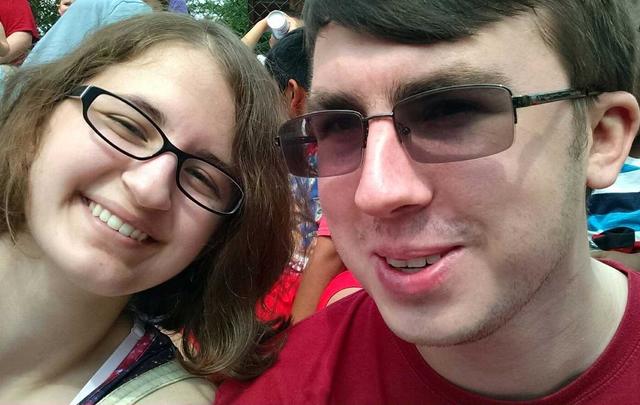 Back in 2018, Alexis Stern was happily residing in her home town of Big Lake, Minnesota, when a couple of detectives told her that someone with the alias Mastermind365 had paid roughly several thousand dollars in bitcoins to have her murdered. She initially thought that this was a prank. But when she learned that Mastermind365 had provided the dark web murder-for-hire service Besa Mafia, run by Yura, her pictures, address, and other personal details, along with thousands in cryptocurrency, she found it be no joke. After all, she had a copy of the kill contract in her hand. "It changed my life," she told '48 Hours.' "I kept looking over my shoulder. I didn't know who I could trust. I could be killed on my way to work. I could be killed on my way home from school, and that terrified me."
Alexis said that she suspected her ex-boyfriend, Adrian Fry, a British online gamer, to be Mastermind365. In 2016, when she was 15-years-old, she was introduced to the then-20-year-old Adrian by one of her friends. Before long, this English man was visiting her in Minnesota and giving her the attention she needed. But, Alexis soon realized that things were moving too fast and that he could be kind of controlling, so, in 2018, she broke it off. Adrian did not take it well and told her that she deserves "everything horrible that happens to" her. Alexis actually began doubting Adrian when she realized that her initial kidnapping contract was upgraded to murder by Mastermind365 the day after she had told her ex that she had a new boyfriend. Alexis even compared e-mails and notes to find that the language used by both her ex and assailant were hauntingly similar.
Where Is Alexis Stern Today?
Alexis Stern got little respite when she learned that all these man-for-hire sites are scams, because, well, somebody out there really did want to harm her. However, the authorities found no concrete evidence that the alleged hit against her was ever attempted, and since Adrian denied being Mastermind365, there was nothing that could be done. Therefore, in November of 2019, the FBI sent Alexis a letter saying that her case was being closed. Today, although Alexis still believes that Adrian ordered a hit on her, she is trying her best to move on with her life. In saying that, though, she did admit to '48 Hours; that she never wants to see Adrian again, "unless he is behind bars."
After graduating from high school, Alexis Stern, an aspiring horror writer, took three English courses before enrolling at Anoka Ramsey Community College, where her short story "Mirror" was published in the Rapids Review Journal. In the last few years, this Minnesotan has also self-published two books – "Inner Demon" and " Inner Monster" – using Createspace. Most recently, though, Alexis proofread and reviewed a novel called "Deep Cosmos" by Project Kyle, taking one step further to be an active part of the publishing industry. She does still live in fear, yes, but it's obvious that she won't let it take over her life. (Featured Image Credit: CBS News / 48 Hours)
Read More: Where Is Adrian Fry Now?