In September 1993, 31-year-old Robert O'Dubaine was found murdered in the garage of his home in Bucktown, Illinois. While loved ones thought it was probably a carjacking gone wrong, the investigation into his murder proved that it was anything but. NBC's 'Dateline: Twisted Loyalty' delves into how the authorities zeroed in on Robert's girlfriend, Catherine Suh, and her brother Andrew, as the ones responsible for the crime. So, let's find out more about Andrew then, shall we?
Who is Andrew Suh?
Andrew was the youngest child in the family and was born in South Korea. His family moved to Chicago, Illinois, in 1976, when he was just two years old and his sister Catherine was 7. Andrew grew up in a religious and strict household but always excelled in his studies. He lost both his parents about a year apart, with his father succumbing to cancer in 1986 and his mother being murdered in 1987. He was just 13 years old at the time and lived with Catherine, who by then was 18 and received guardianship of Andrew.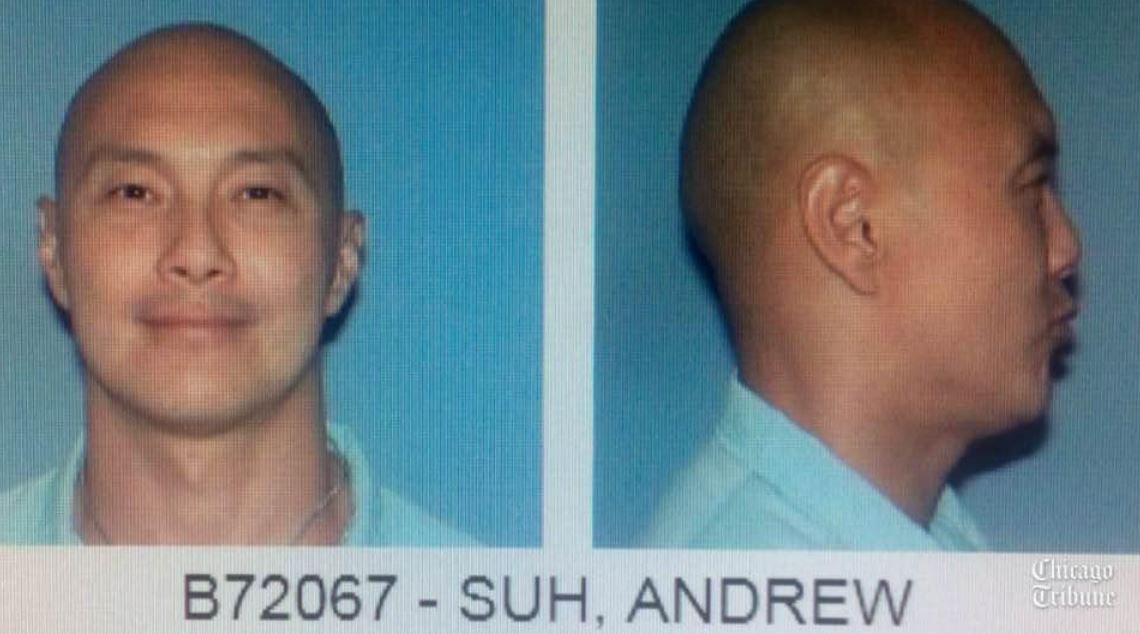 Andrew was in his sophomore year at Providence College in Rhode Island when it all started to fall apart for him. Catherine, who had been dating Robert for a few years, called Andrew multiple times and told him that Robert had been physically abusive towards her and that he was blowing away all their money. Andrew added that she said it was Robert who killed their mother in 1987. Andrew said that Catherine wanted Robert dead, and she asked him to do it for family. He later said, "When my mother was killed, my sister was 18. He was 25. He was unemployed and in debt. She said she told him when my mother dies, we'll never have to worry about money again. She told me he said, 'I'll take care of everything.'"
So, Andrew flew down from Rhode Island to Chicago and waited for Robert in the garage for hours while Catherine lured him there. He then shot Robert twice and took off before finally being arrested in Dallas, Texas. Andrew quickly confessed to the whole thing. About the shooting, Andrew said, "I wanted to run so bad. I wanted nothing to do with my life at that point, but I had to stay. I just lifted the gun up and pulled the trigger." As a result, Andrew was convicted as well during Catherine's jury proceedings in 1995 for his part in the crime.
Where is Andrew Suh Now?
Andrew was found guilty of first-degree murder and armed robbery. He received 80 years for the murder and 20 years for the robbery, to be served consecutively. The sentence was later reduced to 80 years on appeal. Andrew has since applied for clemency, hoping that his time in prison as a model inmate and the fact that he's been remorseful would lead to a commuted sentence. During his time behind bars, Andrew assisted disabled inmates and volunteered to take care of dying inmates as well.
Andrew said, "For me, the adult hospice volunteering allows me to say, 'Well, you know what, at least I can try to make a difference now.' The facts of my case are immutable. Nothing in my past will ever change. I can't go back. But I know the person I am today and the person I can become tomorrow is something I'm focused on." Andrew believed that it was his sister who was responsible for their mother's death. While Catherine is in prison for Robert's murder, she has never been charged with her mother's death. The siblings have not talked to each other for many years. As per prison records, Andrew remains incarcerated at the Dixon Correctional Center in Lee County, Illinois. He will be eligible for parole in April 2034.
Read More: How Did Catherine Suh's Mother Die?