Legal dramas portray intense battles involving crime, corporate or property conflict. A lot of them, like 'Suits' revolve around fictional law firms or legal agencies. 'Bull' is yet another drama that focuses on a charismatic employee at a law firm.
The show revolves around Dr. Jason Bull, a psychologist who hates lawyers due to having failed the bar exam twice. However, he loves law and works at Trial Analysis Corporation, a jury consultation firm.
The eponymous protagonist uses his skills in psychology and trial science to assist his clients by helping them select the right jurors and appropriate lines of argument that could win them jury-decided cases. The show has been praised for the stellar performance of the lead actor, Michael Weatherly.
Bull Filming Locations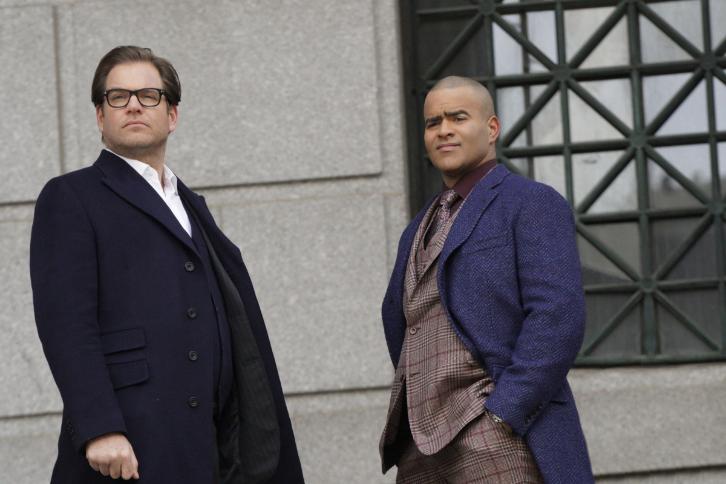 The Trial Analysis Corporation is depicted to be located in New York City and the show is mainly set in the Big Apple. Many people might be wondering how it manages to portray the city authentically. Is it filmed there? Or has it been shot at a studio set and made to resemble New York City.
New York City
'Bull' is mostly filmed on location in New York City. That's how it manages to show the pull off the authenticity of New York City perfectly. Most of the production stages for the show have been set up near Queens and Brooklyn giving the crew a prime location from where they can travel to multiple parts of the city.
The Trial and Analysis Corporation building is located in Manhattan. Moreover, MacArthur Long Island Airport was used to film scenes for the tenth episode of the second season of 'Bull,' titled, 'Home for the Holidays.' Furthermore, the show's crew has also been spotted filming outside Wagner College in Staten Island, New York.
The Yonkers City Hall for utilized for filming as well. Moreover, the following tweet also reveals how the show had been filmed inside the One World Trade Centre building in Lower Manhattan, New York City.
Here is a shot from inside the 63rd floor while they were filming #Bull & couple shots of the view 😃 pic.twitter.com/NTsOgKMhar

— Seleya (@Seleya8) January 15, 2017
Moreover, 'Bull' was filmed at the SNY Studios at 4 World Trade Center on 150 Greenwich Street. As you can tell, the show has been filmed at numerous locations all over the city and one way to compile a list of all these locations is by looking at social media posts. These have been taken by the public and show several notices meant to inform them, revealing the exact street address where shooting for the show took place.
For instance, this tweet confirms that the show was filmed in Walker and Layfette Street:
@olv @CBS @BullCBS filming 3/13/17 Walker & Lafayette Street @markgoffman @ChrisisSingin pic.twitter.com/62yiUjjC1j

— Kucksuelwhan (@kucksuelwhan) March 12, 2017
This one proves that 'Bull' had been filmed at Broadway and 41st Street as well:
@olv filming @BullCBS on Broadway & 41st Street tomorrow. pic.twitter.com/OhVbXhgQw6

— Erin (@eanubis89) April 3, 2017
Additionally, Tottenville in Staten Island also served to be one of the locations in the city used for the filming of CBS' legal drama.
@BullCBS is filming in Tottenville, Staten Island on Tuesday, February 27 @olv pic.twitter.com/ryusaatTEr

— Debbie Canova (@DebbieCanova) February 23, 2018
North Moore Street and Varick Street had also been used to film some of the show's scenes.
@olv #Bull filming 12/07/18 at/near N. Moore St. & Varick St. @MadeinNY @BullCBS pic.twitter.com/mGiaBYioV4

— Kucksuelwhan (@kucksuelwhan) December 7, 2018
Similar to the above, various social media posts have proven how 'Bull' was shot in other areas of New York City like West 4th Street, La Guardia, Juniper Park, Reade Street and Centre Street.