NBC's 'Dateline: Twisted Loyalty' probes 31-year-old Robert O'Dubaine's murder that took place back in 1993. Robert was found shot to death in the garage of the home he shared with Catherine Suh, his girlfriend. As the investigation into his death went on, the police quickly realized that Catherine was responsible for the murder along with her brother, Andrew. While she was eventually convicted, bringing her to prison took longer than expected. So, if you're wondering where Catherine might be now, we've got you covered.
Who is Catherine Suh?
Catherine's birth name was Hae-Sung Seu, and she was born in South Korea to Ronald and Elizabeth Suh. She had a younger brother, Andrew, and the family immigrated to Chicago, Illinois, in 1976. She came from a religious family, and her father died of cancer when she was about 16 years old. However, if reports are to believed, then her father used to abuse her. Allegedly, in one instance, he even doused himself and his daughter in gasoline, threatening to kill both, until Catherine's mother stepped in and saved the day. Crime fiction writer Libby Fischer Hellmann said, "Some of the rage that her father had was part of Catherine's make-up too."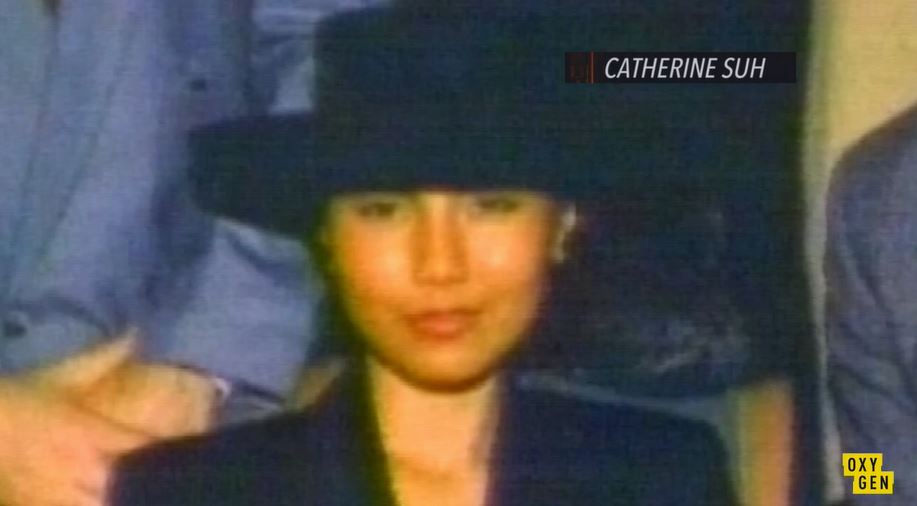 Eventually, she started dating Robert O'Dubaine, a man who was a few years older than her. The Suh family dealt with another death when in 1987, Elizabeth was found murdered at her place of business in what looked like a robbery gone wrong. At the time, the investigation went nowhere, and the case remained unsolved. Robert moved in with Catherine and Andrew after that. The couple then used Elizabeth's life insurance money to buy a nightclub in Glenview, Illinois.
About six years later, in September 1993, Robert was found murdered in the garage of the home he shared with Catherine. He was shot to death. Upon investigation, the authorities believed that it was Catherine who persuaded Andrew to kill Robert. She told him that Robert was beating her and spending their inheritance away. Andrew waited in the garage while Catherine lured him there by telling him that her car broke down. Once Robert arrived, Andrew shot him twice in the head.
After the siblings' arrest, Catherine got out on bail and moved to a high-end neighborhood in Chicago, Illinois. Over there, she introduced herself as Kasia Kane. Then, she sold her car and fled to Hawaii just days before her trial was supposed to start. Once in Hawaii, Catherine used another assumed name, lied about her past, and started dating a man over there, eventually convincing him to move to an expensive condo. In the meantime, she was convicted of Robert's murder in absentia in September 1995.
Catherine went on to live a life of leisure in Hawaii until she saw herself on national television on 'America's Most Wanted' in January 1996. She panicked and took off, staying on the run for a few weeks before finally turning herself in to the FBI in Honolulu, Hawaii, in March 1996. She was sent to prison after being extradited from Hawaii. A judge ordered her to start her prison sentence immediately at the time. Robert's sister said, "She kept us hanging by a thread for the last 2 1/2 years. Today, Judge Morrissey cut the string." Catherine was 27 years old when she started her incarceration.
Where is Catherine Suh Now?
Catherine was found guilty of first-degree murder and armed robbery. She got 30 years for the robbery charge and life in prison without the possibility of parole for the murder. Catherine was also considered a suspect in her mother's killing, but her alibi at the time was Robert. He told the police that she was with him around the time of the slaying. She has never been charged in relation to that case. As per prison records, Catherine remains incarcerated at Logan Correctional Center in Lincoln, Illinois.
Read More: Where is Andrew Suh Now?