By replacing the conventional crew and setting off atop a 150-foot-plus superyacht during the charter season in exotic locations, the cast of 'Below Deck Mediterranean' goes through a number of challenges and adventures. The spin-off of 'Below Deck' has been running for more than seven seasons and has accrued a wide audience.
Among the cast and crew, Hannah Ferrier, one of the original cast members of the reality TV show, garnered quite a fan following in her time as the main cast. However, fans have wondered about Hannah's current whereabouts after getting fired from the show in season 5.
Hannah Ferrier's Below Deck Mediterranean Journey
A member of the original cast and crew, Hannah Ferrier joined 'Below Deck Mediterranean' in 2016 as a chief stewardess. However, when Captain Sandy Yawn replaced Captain Mark Howard in season 2 of 'Below Deck Mediterranean,' things quickly turned sour between her and Hannah. While the two managed to navigate their odds in season 2 and brave the storm during the charter season, issues still loomed within.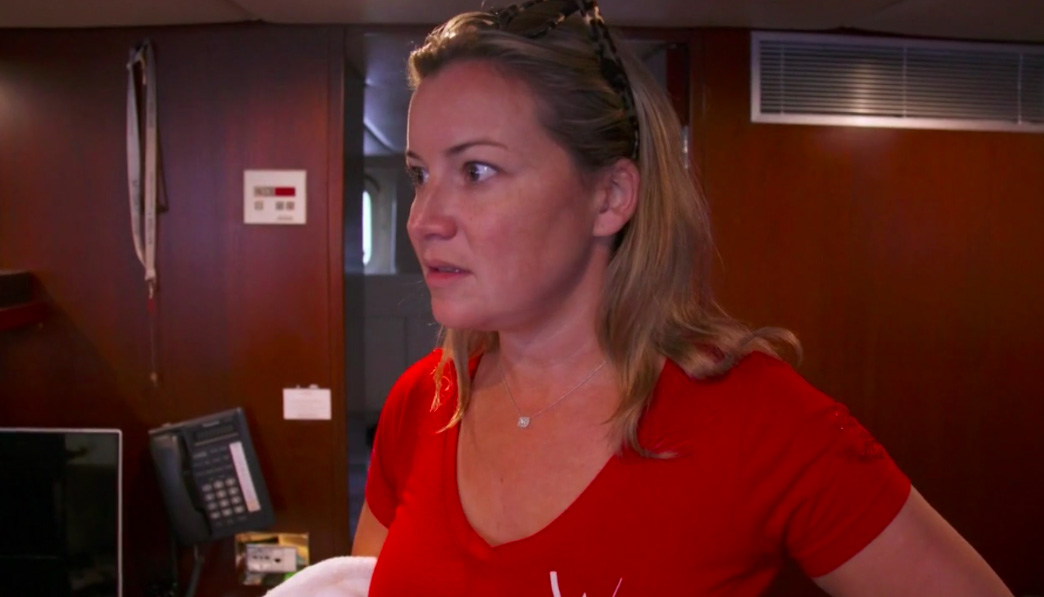 In season 3, the altercation between Sandy and Hannah became more apparent when Hannah's anxiety led to her not working and creating issues between the two. Even in season 4, Captain Sandy said she wasn't thrilled with the interior crew for their lack of passion for the work. However, it was season 5 when things came full circle. When co-star bosun Malia White found Hannah's valium and vape pen without any prescription aboard the yacht, things changed for Hannah.
Chief Sandy Yawn decided to fire Hannah for carrying valium and a vape pen without a prescription, thereby violating maritime laws. After Hannah left the show, fans and viewers were enraged over Captain Sandy's harsh decision. When countless fans came to Hannah's defense, Captain Sandy simply stated that she could not risk her license over the crew's mistake and, as such, had to fire Hannah. Since her exit from the show in 2020, fans have wondered what Hannah has been upto.
Hannah Ferrier is Still a Television Personality and a Podcaster
After the unpredictable exit of Hannah from 'Below Deck Mediterranean', things began to change for the reality TV star rapidly. She soon announced her pregnancy and welcomed her daughter with her boyfriend, Josh Roberts, months after leaving the show. Not just this, she finally tied the knot with her daughter's father and boyfriend in 2022 in a quaint ceremony in Australia.
At 36, the Australian native is now working on yet another show called 'The Love Boat Australia'. The filming premiered in October last year and featured a group of singles looking for love, with Hannah Ferrier playing the cruise director. Admitting that she's glad to finally be treated as real talent, Hannah has disclosed that her treatment in 'Below Deck Mediterranean' was unprompted and that she didn't need to be fired.
Even Captain Sandy Yawn has reportedly admitted after finishing the filming of the latest season that Hannah's skills and talent remain unmatched. As such, the former Bravo TV personality is now accruing rising fame from several sources.
In addition to reappearing on TV, Hannah also hosts a podcast called 'Dear Reality, You're Effed!". The weekly podcast features Hannah discussing the mundane issues of life that people often overlook. From inviting guests like Captain Jason to even going on record with Dr. Nicole Martin, a star on the 'Real Housewives of Miami', Hannah continues to eclipse the one-dimensional image attached to her character ever since leaving 'Below Deck Mediterranean'
And even though it's been three years since she left the super-yacht reality show, her vested interests in cruise and allied activities still continue. As a budding online personality and influencer, Hannah Ferrier continues to share snippets of her latest vacations and cruises. As such, even though Ferrier had to overcome several personal issues, she continues to dazzle everyone with photos of her family and latest ventures.
Read More: Are Aesha Scott and Jack Stirrup from Below Deck Mediterranean Still Together?