Considering the numerous portrayals of her notorious and nefarious story, Jodi Arias is perhaps one of the most infamous names in the contemporary true-crime genre. After all, just as Lifetime's 'Jodi Arias: Dirty Little Secret' and 'Bad Behind Bars' highlight, although she claimed self-defense in the death of her ex-lover, Travis Victor Alexander, Jodi was convicted of murder by a jury because of the heinousness of the offense. Thus, now that nearly 15 years have passed since the incident, and Jodi has taken some truly shocking steps, let's find out where she is today, shall we?
Who is Jodi Arias?
Born on July 9, 1980, in Salinas, California, Jodi Ann Arias met Travis Victor Alexander for the first time in September 2006 at a PPL conference in Las Vegas, Nevada. They felt a spark almost immediately but did not start dating until February 2007. By that time, Jodi had converted to the Church of Latter-day Saints, of which Travis was a member. For the following year and a half, their relationship was on-and-off, with them taking turns visiting each other's respective homes in Arizona and California. That is, until Jodi relocated to Mesa, Arizona, to be closer to Travis.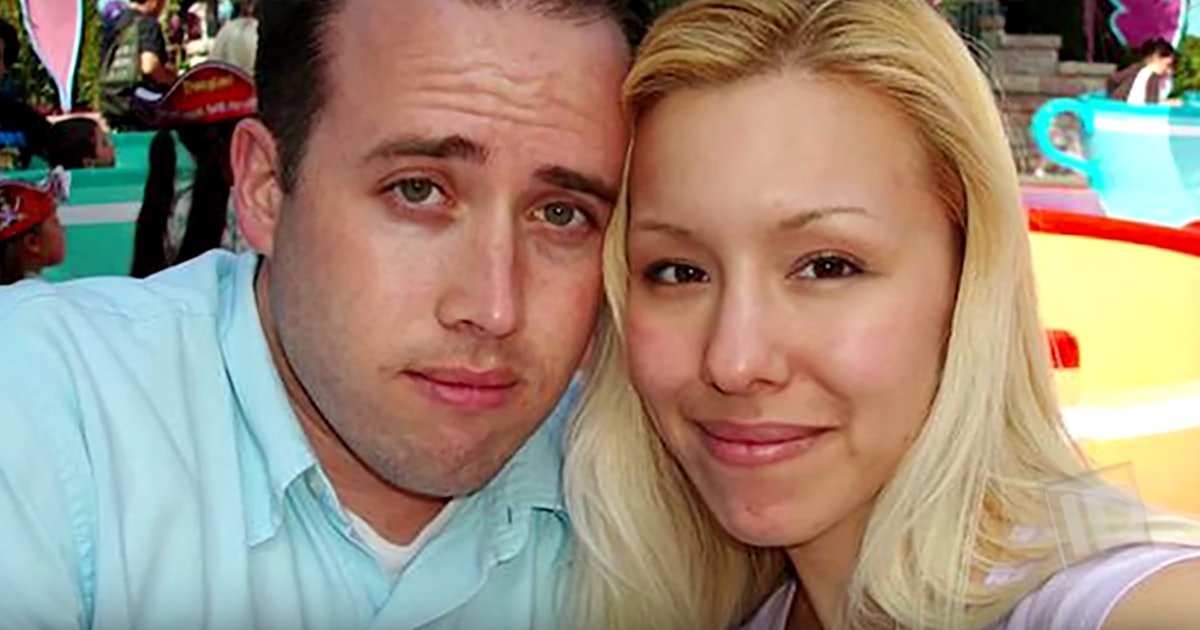 But alas, around April 2008, Jodi moved back to her home state and began living with her grandparents. Her passionate and fiery love affair with Travis was getting too out of hand. Not only did his friends believe that she was obsessive and possessive, but she also proved it by slashing his car's tires and hacking his social media accounts when they broke up, and he began dating other girls. Despite all this, they often got together for the night, which seemingly led to the June 4, 2008 tragedy, when Jodi missed a crucial work meeting.
Once Travis' body was discovered, with 27-29 slashes and a bullet to the head, everyone close to him, including Jodi, was examined. Initially, she told police she hadn't seen her former boyfriend since March and wasn't in Mesa that day. However, Jodi changed her narrative to claim that two men had broken into his house and attacked them while she was there. Finally, in 2013, she asserted that Travis was abusing her, so she slew him in self-defense, an allegation she still maintains. But Jodi just snapped and was arrested in July 2008.
Where is Jodi Arias Now?
When Jodi finally stood trial, the evidence against her was a combination of her past as a high school dropout with a GED, Mormon theology, and pictures from the digital camera salvaged from Travis' washing machine. The latter showed the pair in compromising positions around midday on June 4, him in the shower at 5:29, and then an individual thought to be Travis bleeding on the bathroom floor. The ex-couple had even tried to speak on call seven times in the early hours of June 2, 2008, and Jodi had changed her story to self-defense two years later.
Ultimately, Jodi was convicted of first-degree murder on May 8, 2013, and sentenced to life in prison without the possibility of parole two years later. Before the same, Jodi had stated, "To this day, I can't believe that I was capable of doing something that terrible. I'm truly disgusted and repulsed with myself. I'm horrified because of what I did, and I wish there was some way I could take it back." She has reportedly moved prisons several times since then, but she is currently incarcerated at Lumley Unit, Perryville facility in Goodyear, Arizona. Yet, her legal battles continue.
In October 2017, Jodi appealed her conviction for the first time, but it was delayed due to systematic errors. In 2019, she filed another motion for the same, citing public perspectives and prosecutor misconduct leading to an unfair trial and a biased jury. Nevertheless, on March 24, 2020, The State Court of Appeals upheld the verdict. She even filed a civil suit against her then-lawyer, Kirk Nurmi, who authored a tell-all about his experience with Jodi called 'Trapped With Ms. Arias.' He subsequently gave up his license and claimed that he wanted to leave the past behind.
As for Jodi Arias, although she's not very well-liked behind bars as she uses her flirtatious nature to get in the correctional officers' good books, she seems to be doing great for herself. She has been creating and selling artwork from jail on eBay, which she can legally profit from as she started while awaiting her sentencing. In other words, if it's her property, she can release it to anyone outside. Moreover, she has an active Twitter account, which she uses to not only portray her artwork but also share the books she has been reading.