When authorities in Harlem, New York City, received news of retired police officer Albert Ward's death on January 27, 1998, they were determined to bring the perpetrator to justice. Albert was killed during a botched robbery at a supposedly illegal gambling ring, and it seemed like an open-and-shut case as there were numerous eyewitnesses.
'Letters from Sing Sing' chronicles the gruesome murder and even follows the investigation that led straight to Jon-Adrian "JJ" Velazquez. However, with JJ insisting on his innocence, law enforcement officers knew they had a challenging investigation on their hands. Well, let's find out where JJ is at present, shall we?
Who Is Jon-Adrian "JJ" Velazquez?
A resident of New York City, Jon-Adrian "JJ" Velazquez, was wrongly implicated in the murder of Albert Ward. Although not much is known about JJ's early life, he seemingly had a normal childhood and never had any trouble with the law. In fact, at the time of his arrest in 1998, authorities noticed that JJ did not have a criminal record. Besides, people who know JJ describe him as a caring individual who treats others with kindness and empathy. However, little did others know that his life would turn upside down when the police charged him with murder in 1998.
On January 27, 1998, two people tried to rob a reportedly illegal gambling parlor in Harlem, New York. Reports mention that one of the men, who identified himself as "Tee," visited the parlor shortly before the murder to put in a bet. Even though the people running the place did not permit outsiders, Tee was allowed to place his bet and leave. However, he soon returned and when let in the second time, took out a gun before announcing his intention to rob the place. Soon after, he was joined by a dark-skinned man who tied up the people present at the establishment while Tee tried to locate the money and valuables.
Amid the commotion, retired police officer Albert Ward took out his gun and decided to fight back against the robbers. Although he managed to surprise the accomplice by catching him off guard, Tee soon came into the room and shot Albert at close range, killing him on the spot. Alarmed at the murder, the robbers quickly fled the scene, and once first responders arrived, they declared Albert dead. Later, an autopsy determined that Albert died from a gunshot wound, and the police knew they had a homicide investigation on their hands.
Even though the initial investigation was tough, the police sat through several interviews and learned that the main suspect was a dark-skinned man called Mustafa, who had cornrows or dreadlocks. However, while there was no sign of Mustafa, two witnesses came forward and claimed they could identify the killer for authorities. Hence, law enforcement officers arranged for a photographic lineup, and both witnesses picked Jon-Adrian "JJ" Velazquez as the culprit. Interestingly, JJ looked nothing like the initial description of the suspect, as he was Hispanic and had short hair. Still, basing their case on the witnesses, the police arrested JJ and charged him with Albert's murder.
Where Is Jon-Adrian "JJ" Velazquez Now?
When presented in court, JJ insisted on his innocence and pled not guilty. However, the jury believed otherwise and convicted him of second-degree murder before sentencing him to 25 years to life in 1998. Even while in prison, JJ maintained his innocence claim but knew that he had to work on his own to make his voice heard. Hence, he studied hard for a Bachelor's Degree in Behavioral Science and even became a certified paralegal, which helped him figure out the legal ins and outs of his case.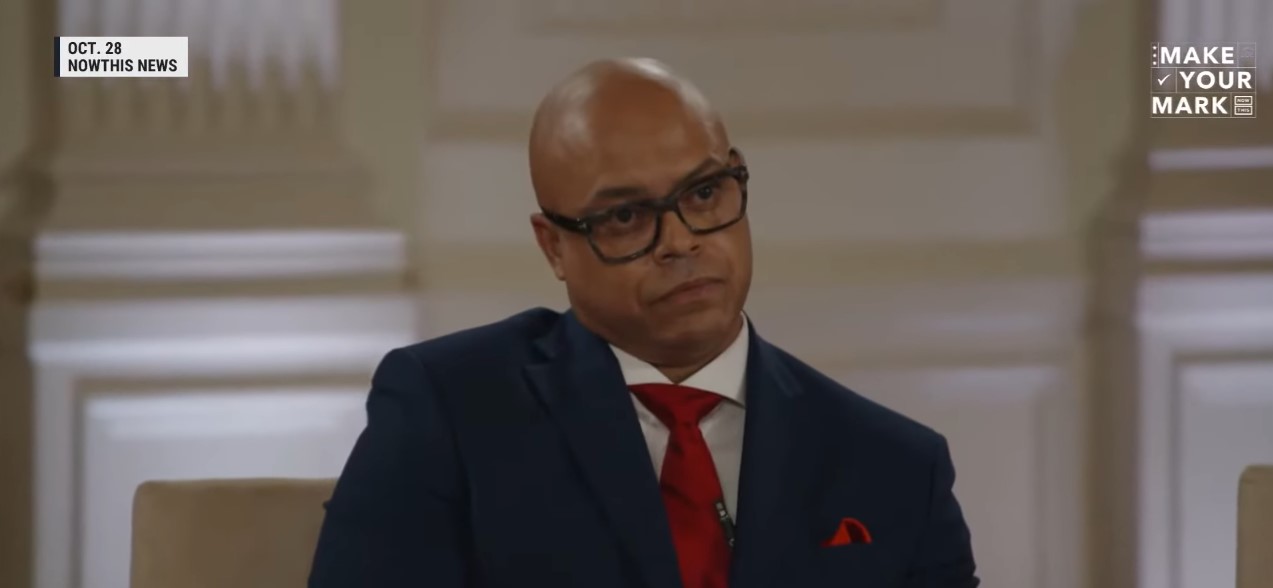 Additionally, JJ even began teaching other inmates alongside teachers from Columbia University and slowly started building excellent relationships with the people around him. Yet, JJ soon realized that most of his petitions were falling on deaf ears, and so, in 2002, he wrote a detailed letter to investigative producer and 'Dateline: NBC' veteran, Dan Slepian, informing the latter of his predicament. Thus started a collaboration between JJ and Dan, and although the former did not face much success in getting his conviction overturned, he began advocating for other victims of injustice, even letting Dan get in touch with some of them.
Eventually, the witnesses who picked JJ out of the photographic lineup recanted their statements, with one claiming he did so randomly. On the other hand, JJ's lawyers found two other witnesses who insisted a man named Mustafa had confessed to Albert's murder. The defense hoped this evidence would be enough to make JJ walk free, but the appeal for a retrial was denied in 2014. Still, JJ refused to lose hope, and eventually, Andrew Cuomo, the then-governer of New York, granted the prisoner clemency in August 2021. Thus, on September 9, 2021, he walked out of jail as a free man. After his release, JJ began working as a public speaker and has been quite vocal about advocating for justice.
JJ also describes himself as a Criminal Legal Reform and Media Consultant and is determined not to let anyone suffer the same fate that he did. However, since JJ is still on parole, he resides in New York City as of the time of writing and is employed by the Frederick Douglass Project for Justice, through which he organizes civilian prison visits. Additionally, JJ is working hard to create a program for inmates at Sing Sing prison, and we wish him the best in all his future endeavors.
Read More: Albert Ward Murder: How Did He Die? Who Killed Him?