Prime Video's 'A Million Miles Away' follows the true story of Jose Hernandez, who braved all odds to accomplish his dream of becoming an astronaut. The film charts his journey from the beginning, when he was just a ten-year-old boy, making trips to and from Mexico to California. Jose displays a talent for maths and science, and when he shares the dream of becoming an astronaut, his family and friends support him all the way through.
While Jose goes through many ups and downs before making his dream a reality, he remembers the impact that the encouragement he received in his young years had on him. While Jose and his family were still figuring out things, a teacher noticed Jose's talent and helped her parents make a decision that changed his life forever. If you want to learn more about Jose Hernandez's teacher, here's everything you need to know. SPOILERS AHEAD
Where is Miss Young Now?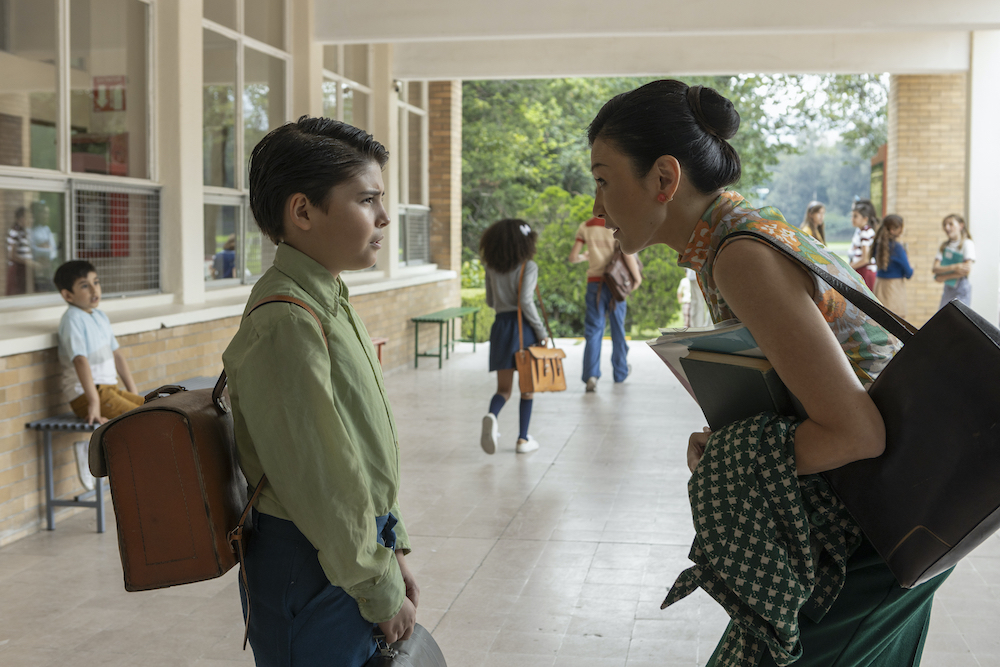 Since becoming an astronaut, Jose Hernandez has talked about his life and journey on various mediums, and in each of them, he has spoken about the impact Miss Young had on his life. He was in the second grade when Miss Young came to his house to talk to his parents. At this time, the Hernandez family traveled back and forth from Mexico to America. They came to California during harvest season to work in the fields, and once that was done, they would return to Mexico for three months.
This put a dent in their children's education, who would miss three whole months of school. Jose's parents would tell them to get three months work of homework from their teachers. Jose described Ms. Young as a "Chinese-American woman, fresh out of college." She had seen this pattern with Jose's elder siblings, so when he came to her with the same request, she decided to talk to his parents. By now, Ms. Young had noticed young Jose's talent for maths and science and didn't want his education to be impacted anymore.
While most teachers at the time wouldn't have bothered with it, Ms. Young took time to meet Jose's parents and tell them how the three months adversely impacted their children's education. In the movie, the teacher gives them the example of a tree and how it cannot flourish if it is continuously uprooted each year. She used the same example in real life. The communication between the teacher and the parents was a bit tricky because she didn't speak Spanish properly, and they didn't speak proper English. Still, they crossed that bridge somehow, and she got the point across. She asked the Hernandezes to set their roots in Stockton and allow their children a chance to pursue a good education.
Jose Hernandez remembered this action on his teacher's part years later when he was ready to go to space and become the first migrant farmworker to be an astronaut. In the movie, Jose is surprised by Adela when she finds Ms. Young and brings her to meet Jose, who is set to leave for space in a few days. In real life, things happened a little differently. With him set for the launch, he was asked to invite his family and friends to witness the launch. "When I blasted off into space, we were allowed to invite a few people to the launch. I had a few spots left, and I actually had the school district look for Miss Young. She was sitting right alongside my parents at Cape Canaveral during that launch, and I was so proud of that," Hernandez revealed.
Ms. Young was retired from teaching by the time Jose Hernandez contacted her. It cannot be confirmed what happened to her after that, but we believe she lived a long and fulfilling life, encouraging more kids like Jose to chase their dreams and helping them achieve what might have seemed impossible.
Read More: Where Are Jose Hernandez's Kids Now?