When Melbourne-based businessman Brian Mach met Cai Xia Liao while on a trip to China, he had no idea it would lead to his doom. While Cai fell in love with Brian, she was livid to learn he was unwilling to part ways with his estranged wife, Mai Mach, and was ready to make amends with her. Investigation Discovery's 'Deadly Women: Unspeakable Acts' chronicles how Cai traveled to Melbourne to commit a heinous double homicide and follows the investigation that eventually got to the bottom of the matter. Well, let's study the details surrounding the case and find out where Cai is at present, shall we?
Who Is Cai Xia Liao?
A native of China, Cai Xia Liao was a single mother living by herself around the time she met Brian Mach. While Cai was previously married, her relationship with her ex-husband had deteriorated, and the former couple decided that splitting up would be the best course of action. Still, the pair share a daughter, and Cai remained close to her even after she went off to Melbourne, Australia, for higher studies. Being a single woman, Cai was forced to make her own fortune, and reports claim that she worked hard to give herself a comfortable life and enough money to travel to Australia as she pleased.
Cai met Brian Mach for the first time when the latter came to China on a business trip, and it did not take long for the two to fall in love. While Brian was hopelessly in love with Cai, the latter had never experienced how being the center of attention felt like; hence, the China native enjoyed the way she was showered with gifts and compliments. Incidentally, Cai was looking to settle down with someone then, and she soon began discussing marriage with Brian. That was when she learned that the Melbourne-based businessman was already married, although he was separated from his estranged wife, Mai Mach.
Besides, Brian and Mai were proud parents to two daughters, and they adored their four-year-old grandchild, Alistair Kwong. The news disappointed Cai, although Brian tried to reassure her by claiming he would end up divorcing his estranged wife. Yet, as the days passed, Brian and Mai began mending their relationship, and the former realized he wasn't ready to let his marriage go to waste. Hence, without wasting any time, the Melbourne-based businessman approached Cai and informed her about the same.
Unfortunately, Brian's decision did not sit well with Cai, who immediately flew into a rage and threatened dire circumstances. Yet, as things seemingly cooled down in the following days, Brian did not give much heed to such threats. Still, fate had a different plan, and Cai finally decided to act on her threats in March 2015. On March 31, 2015, Brian was alone at home with Alistair when Cai rang the doorbell and begged to be let in.
Although Cai initially wanted to discuss their future, the conversation turned into an argument that woke the 4-year-old up. However, as soon as Brian walked into the room to console his grandson, Cai knocked him unconscious from behind and restrained him with rope. She then fetched a pair of garden shears from the shed before brutally murdering Alistair with them. Although Brian could guess what Cai was up to, he was helpless, as she kept torturing him both physically and mentally as she waited for Mai to return home.
The moment Mai walked into the house, Cai attacked her with the same garden shears, stabbing her to death on the spot. She even expressed a desire to kill the couple's daughters, but a neighbor overheard the commotion and immediately called the police. Surprisingly, when the police arrived, they found Cai sitting calmly in the living room with the shears in her hand while Brian lay nearby. They even found Alistair and Mai's bodies nearby and were able to take the woman into custody.
Where is Cai Xia Liao Today?
When Cai Xia Liao was produced in court, the defense claimed she struggled with a personality disorder and was not in her senses at the time of the murders. They even argued that she was under tremendous stress, which seemingly reduced her capacity to think logically. However, the judge didn't agree with such an explanation and termed the murders as deliberate.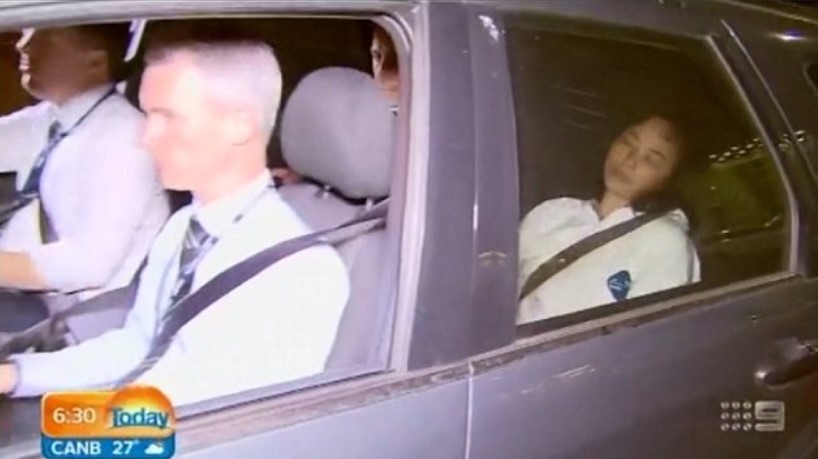 Hence, Cai Xia Liao was convicted of both homicides and sentenced to life in prison with a minimum of 32 years in 2015. Although prison records do not explicitly state Cai's present whereabouts, she is still serving her compulsory sentence, making us believe that the Chinese national is spending her days behind bars in an Australian prison.