ABC's '20/20: Yosemite Serial Killer,' as the title makes evident, chronicles the life, behavior, and wicked offenses of Cary Anthony Stayner, who slew four women from February to July 1999. As the brother of abduction victim Steven Stayner, the ordeal may have impacted Cary's actions. But it's also no secret that he admitted to having brutal, murderous fantasies starting from the age of seven, long before anything even occurred. Thus, with this two-hour special delving deep into every aspect, including his relationship with Lenna, let's discover more about the latter, shall we?
Who is Lenna?
Lenna, who asked ABC to withhold her last name for safety reasons and is not a permanent fixture in Cary Stayner's case, initially met the serial killer and rapist when she was ten or 11-years-old. In his 30s, Cary was serving as a maintenance worker at the Cedar Lodge in El Portal, just on the tip of Yosemite National Park, and had begun an alliance with Lenna's mother, a waitress, in 1998. According to Lenna's narrative, not only was he kind and warm towards her and her little sister, but he also seemed "safe" for their little family, bringing them toys and talking about their days.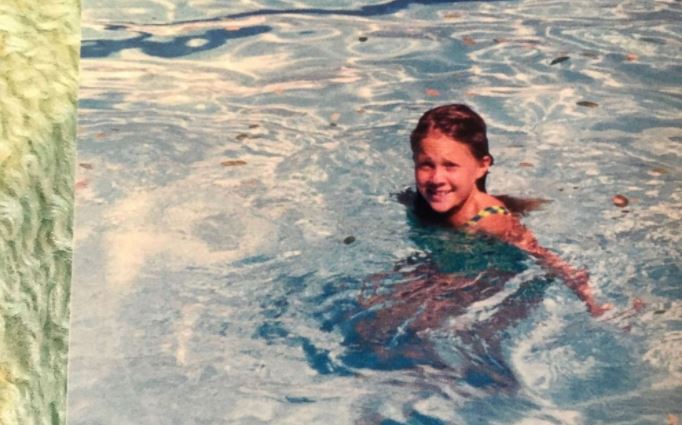 "He was just our friend. I loved Cary," Lenna confessed to ABC News. "My sister and I adored him…[We] would be walking up the driveway and we'd see Cary Stayner coming up in his Scout and jump in the truck, and he'd give us a ride up to our house." Along with that, he taught the girls the art of diving. From how to point their toes to the placements of their arms, he showed them everything. The only time Cary made Lenna uncomfortable was when he stripped in front of her at the Merced River, but she'd simply walked away, unaware that he wanted to harm her entire family.
Where is Lenna Now?
Only after Cary Stayner was apprehended in July 1999 did the FBI and Lenna's family discover that they were supposed to be his initial victims. Cary craved to kill Lenna's doting mother and then sexually assault and murder the two minor girls. He was keen to put his plan into action the day after Valentine's day 1999, but it got ruined as someone else was on their property with them. Cary attempted another time, failed, and so his third and final try was right after he'd killed his fourth victim in July. Before Cary ran, he looked for them, but fortunately, they were at a relative's.
For nearly 20 years, Lenna kept this truth to herself as the sheer luck and survivor's guilt ate at her. It also crumbled apart her family as her mother "went off the deep end" because she felt she'd brought this upon them. "I don't blame my mom at all," Lenna specified. "Nobody could have known." She often thinks of Cary even now and wonders if he remembers the little girls who admired him, yet she can't forgive him. Considering how Lenna wants to keep her complete identity a secret, we only know that she has a family of her own today and is trying her best to move on from the past.
Read More: Where is Cary Stayner Now?