Property reality shows have always enjoyed a large audience as it gives us unprecedented access to properties and houses that we otherwise would hardly set foot in. 'Luxe Listings Sydney' does just that by taking the viewer on a tour of Sydney's most luxurious and costly homes. It focuses on the top real-estate agents of Australia, D'Leanne Lewis, Gavin Rubinstein, and Simon Cohen, as they engage the owners in an exciting game of negotiation and counter-offers in their efforts to get a hold of the properties. If the show makes you wonder where these outstanding properties are located, we come bearing answers.
Luxe Listings Sydney Filming Locations
A show that uses real-life multimillion-dollar properties as a backdrop, 'Luxe Listings Sydney' is naturally filmed on location at the various houses that feature on the show. With most properties located in and around Sydney in Australia, the filming crew wanted to give viewers an authentic lifestyle experience of the rich and famous. Thus, every shot in the series, be it indoor or outdoor, is original and not a recreation. Let's take a closer look at the exact locations where the show is filmed, shall we?
Sydney, Australia
Shot on location at Sydney's Eastern Suburbs, a metropolitan area that lies to the east and southeast of The Sydney Central Business District (CBD), we are taken into the world of multi-million dollar living right from the get-go. Home to the world-famous Bondi Beach and the University of New South Wales, the Eastern Suburbs boasts of being the home to the highest echelon of Sydney's community.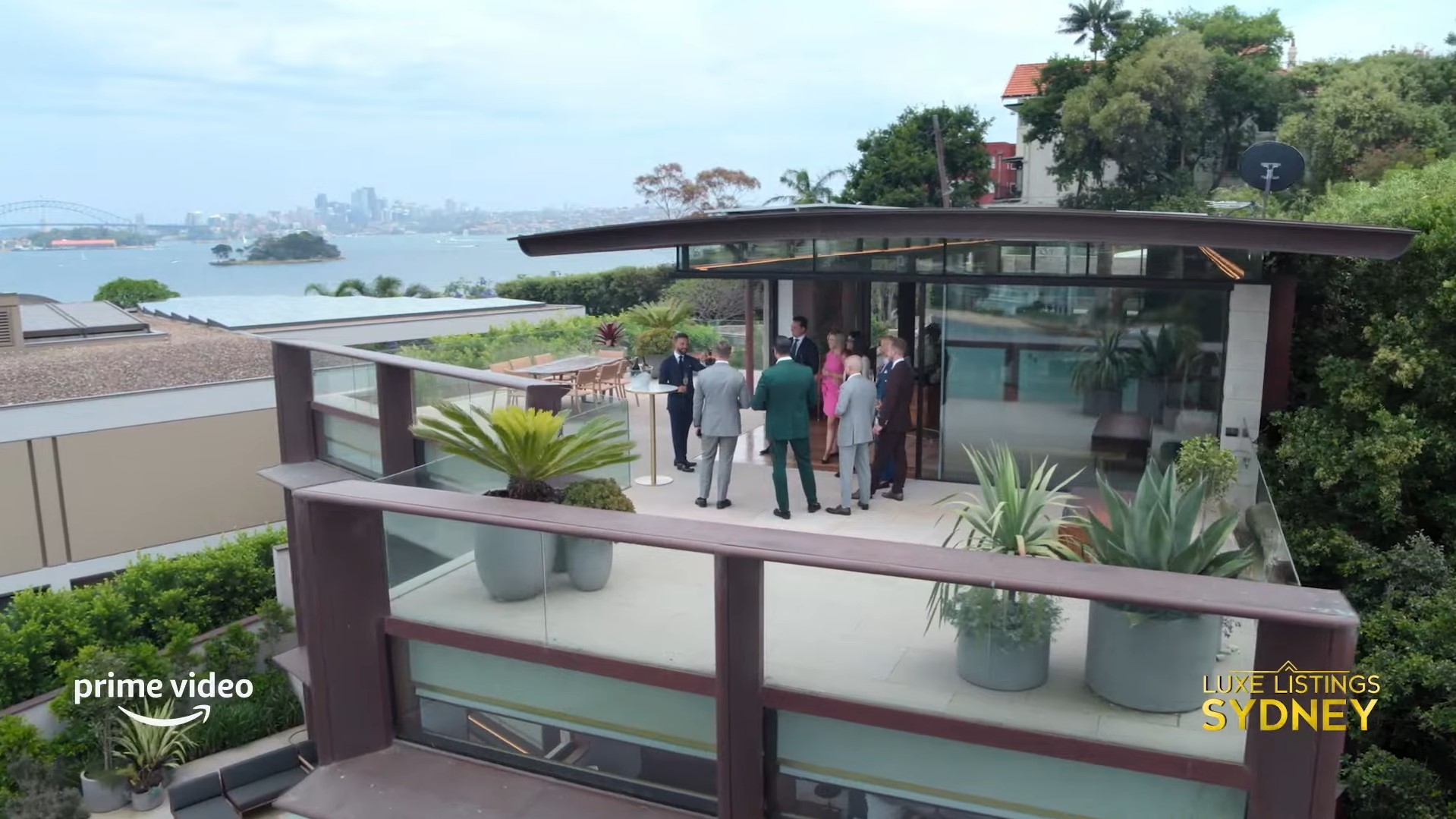 The first house that we are taken to is the Dover Heights House. Located in Dover Heights with a fantastic view of the Eastern Suburbs, the filming crew perfectly captures the luxurious five-bedroom property for us to feast our eyes on. Next up on our list is the Vaucluse House, a stunning 19th-century mansion surrounded by lavish gardens and woods on Wentworth Road, Vaucluse. Interestingly, this multimillion-dollar property served as the former Greek Embassy in Sydney.
The mansion from a bygone century is now transformed into the pinnacle of modern living. The filming crew next visits Point Piper on Sydney Harbour, which contains two of the finest properties showcased on the show. Complete with private pools, sea views, and luxurious indoors, it was a treat for the filming crew to witness the modern marvels.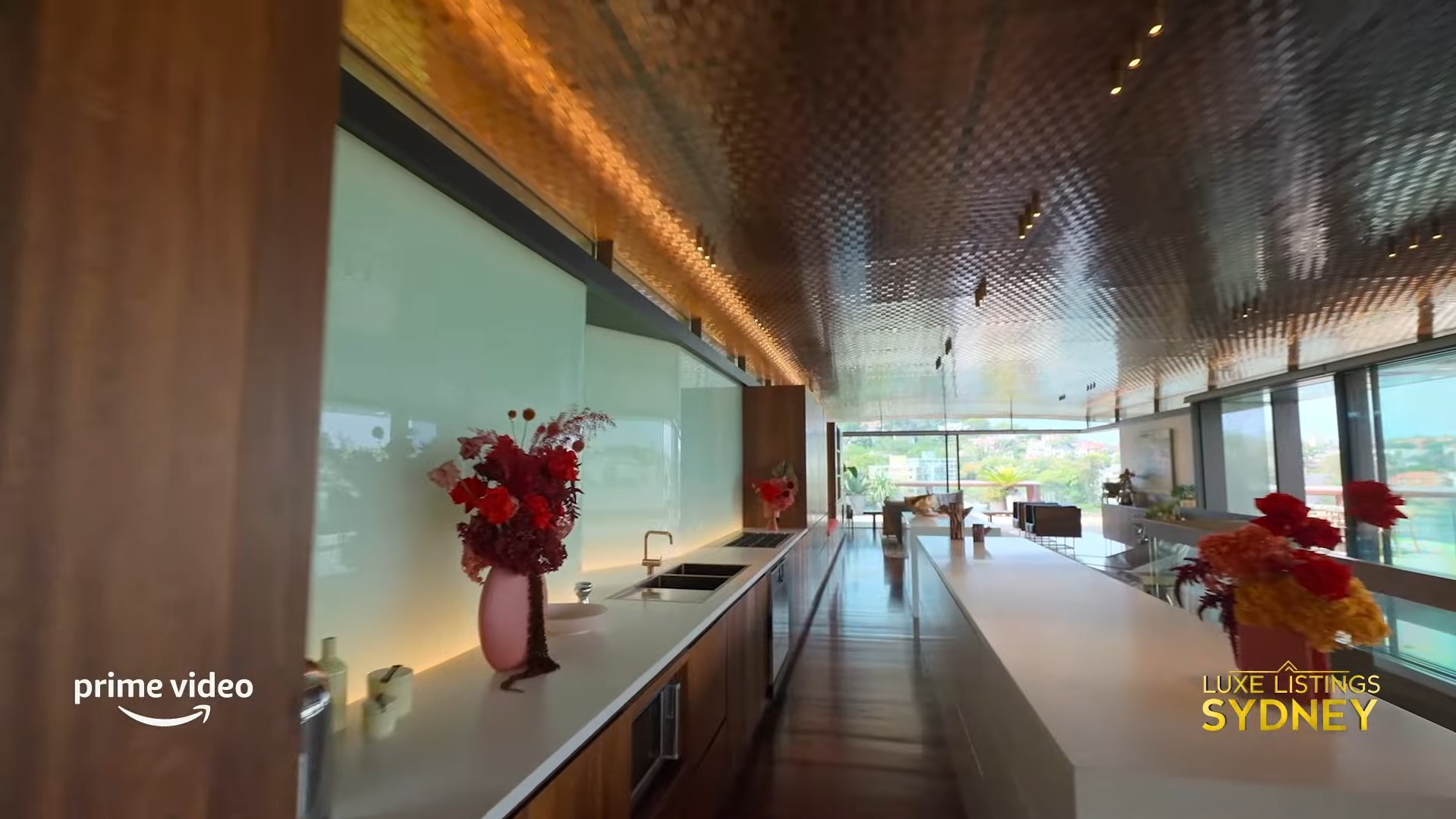 The Tama Pavilion in Tamarama, another property that hosted the film crew on site, is a breathtaking beachfront house. Designed by architect Walter Barda, the house offers luxury packaged in a casual charm captured wonderfully by cameras. Another on-site filming location, the Bellevue Hill home, is an architectural wonder. Located in the Bellevue Hills, the six-bedroom house offers complete modern living with a beautiful outdoor entertainment area, a pool, and a custom-built wine cellar.
Read More: Best Home Improvement Shows