When beloved Texan high school teacher Manuela "Manu" Allen was found heinously murdered on July 7, 2019, it honestly shocked not just her loved ones but also the entire nation to its core. After all, as carefully explored in NBC's 'Dateline: The Footprint at the Lake' and ID's 'Murder Under the Friday Night Lights: Killer on the Field,' she was stabbed 47 times, strangled, and shot once in the face post-mortem. Yet for now, if you simply wish to learn more about the loudest voices to have subsequently fought to attain her justice — her husband as well as four children — we've got the details for you.
Who is Manuela Allen's Family?
It was reportedly back in the early 1990s when Army veteran Peter Allen first came across German native Manuela while she was attending college in the US, only to quickly fall head over heels. They thus didn't hesitate to tie the knot in a beautifully cozy ceremony in Las Vegas, New Mexico, on April 12, 1996, before eventually settling down in Olney, Texas, in 2008 to raise their children. They were William, Darian, Melanie, and Kiara — and her second-born, then-20-year-old Mama's boy Darian still remembers, "She was always really protective and caring… We were close… I loved spending time with her."
But alas, everything came crashing down on that fateful weekend as the house awoke on Sunday to find a blood-soaked room, sharp knife, and blood smears at almost every turn without any signs of 49-year-old Manuela. The truth is 21-year-old William was away at college at the time, whereas Melanie was on a trip to an amusement park, so the only people at the residence were Peter, Darian, and teenager Kiara. However, neither of them had heard anything all night because while the former had fallen asleep on the living room couch after watching television, his kids had headphones/earphones on.
Darian was admittedly awake for the most part but was immersed in a video game, whereas Kiara had spoken to a friend on the phone using earbuds and then fallen asleep with them still in. Therefore, it wasn't until the morning, when the latter needed something from the laundry room — accessible only through her parent's bedroom — that the horrifically bloody scene was discovered. Though since Peter was trained in the Army to be calm in such stressful situations, he first drove to a local hospital under the assumption his wife had maybe accidentally cut herself and rushed to the medical center alone.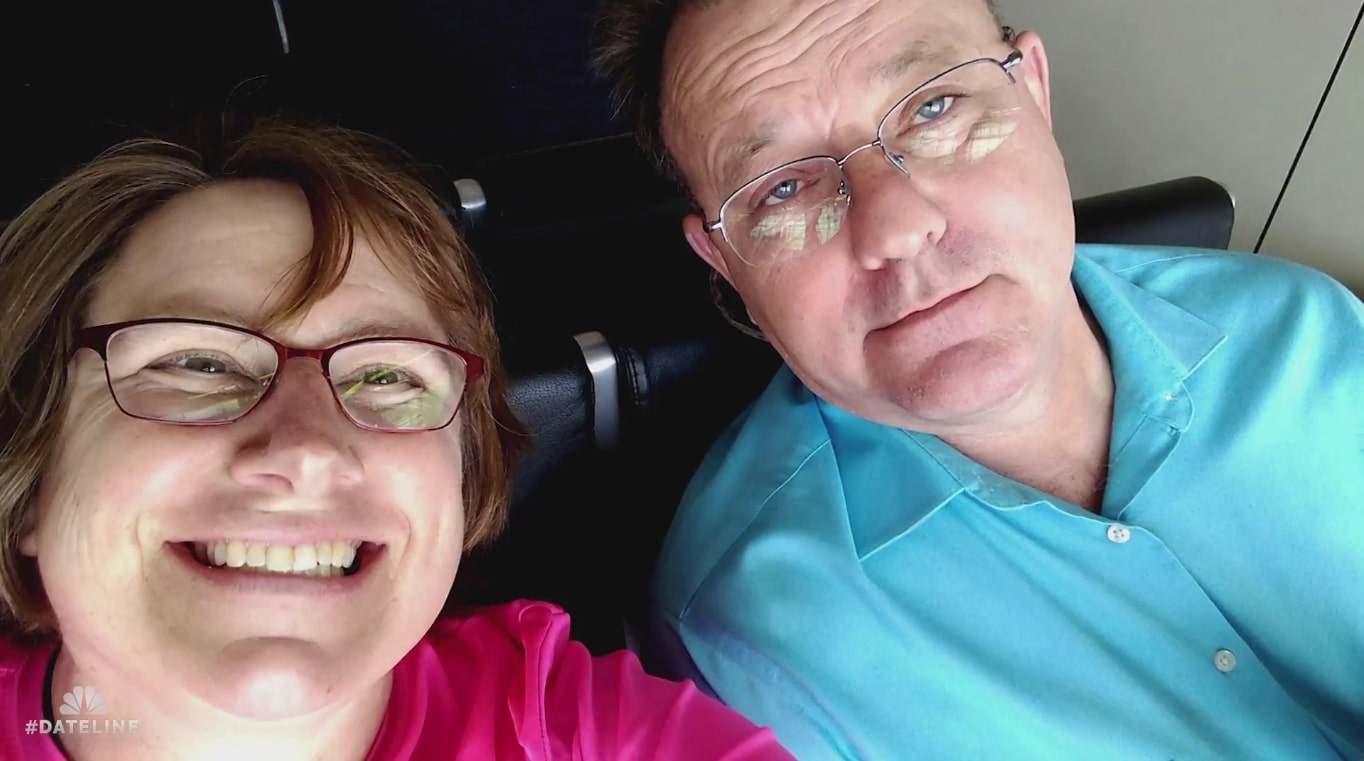 It was only when there was no trace of Manuela here either that Peter frantically dialed 911 to report her missing, soon resulting in her as well as her SUV being found near Lake Cooper a few away. That's when he suggested that maybe she was a victim of a burglary gone wrong since she had absolutely no enemies, yet they did own an extensive as well as wildly expensive gun collection. This is what eventually led them to Julius Mullins, a troubled teenager and Melanie's ex-boyfriend — he'd killed Manuela to break her daughter's heart just as his was shattered 6-7 months prior when they'd broken up.
Where is Manuela Allen's Husband and Children Now?
"Manu was my life, she was my soul mate, and I don't think any human being alive could expect for their the heart, the core, the soul of the family to be murdered without reason whatsoever," Peter has since said. He also told 'Dateline,' "After what I'd been through in the military, growing up, and stuff, I didn't have much of a heart. When I met her, that's what she gave me. She gave me a heart… One of the things I miss most about her is… laughing with her until we cried… Sometimes, I think she's looking over me, slapping me on the back of my head, and saying, 'Hey stupid, don't do that.' 'Okay.' She's still there."
Coming to their current standing, from what we can tell, it seems like the Allen family still struggles to make sense of Manuela's death, yet they're trying to move on to the best of their abilities. In fact, while Peter continues to serve as an educator — a post he has held for the past 28 years after having been inspired by his late wife — their eldest son William has since joined the military. On the other hand, Darian is a fitness enthusiast still residing in Olney, whereas Melanie is attending the University of Texas, and Kiara is pursuing two Bachelors of Arts degrees from Rice University.
Read More: Manuela Allen Murder: Where is Julius Mullins Now?