A&E's reality television series 'Intervention' is a gripping exploration of individuals grappling with substance dependence and addiction, primarily involving drugs and alcohol. The show premiered on March 6, 2005, and has meticulously chronicled these participants leading up to a crucial intervention meeting orchestrated by concerned family members or friends. Facilitating this profound process is a professional interventionist who is a crucial source of support for the addict as they embark on their arduous journey toward recovery.
The twentieth episode of the show's 22nd season, which aired on September 27, 2021, featured Maria-Rev and her inspiring journey towards recovery. Her story resonated deeply with viewers, leaving them eager to learn more about her life post-show. Let's delve into the details and uncover what has transpired in Maria-Rev's life since the conclusion of the episode.
Maria-Rev's Intervention Journey
Maria grew up in a close-knit family with five brothers and one sister. As described by her sister Lisa, Maria was a delightful and mischievous child known for her humor and charm. Her journey into motherhood began at the young age of 19 when she welcomed her first child, Dillan. Unfortunately, she did not receive much support from Dillan's father, leading her to take on the role of a single mother, raising her son entirely on her own with whole-hearted care and dedication. She demonstrated her determination and resilience by returning to school to complete her education, after which she even managed to secure a job where she excelled.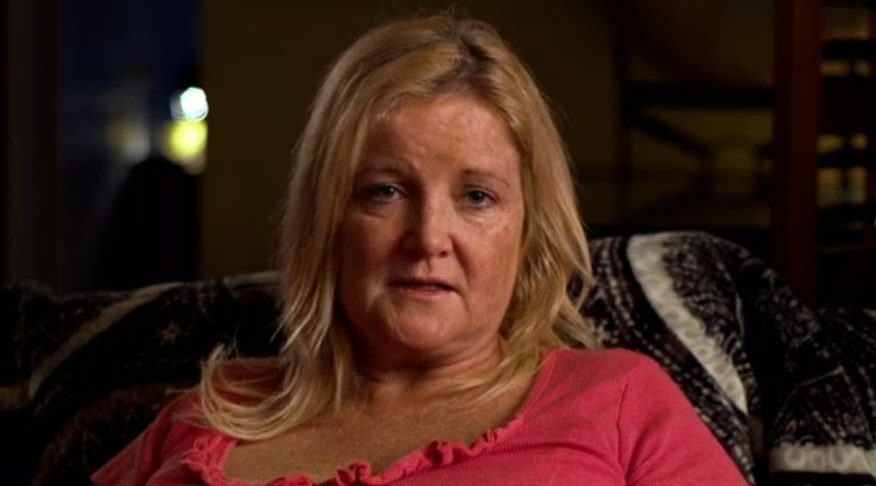 At the age of 29, Maria embarked on a new chapter in her life when she got engaged and married before relocating to Newcastle, Ontario, to be with her fiancé. The newly married couple began building a life together and soon welcomed two sons, Hudson and Landon, who were born just two years apart. Maria was a devoted and responsible mother, and her children fondly recall that she was always there to meet their needs and provide for them with care and love.
However, Maria's life in Ontario came with a sense of isolation, and over time, she experienced a significant weight gain, totaling 100 pounds, after giving birth to her three sons. Weight had been an ongoing concern for Maria, and she made the decision to undergo gastric bypass surgery in an attempt to regain her desired shape and address her body weight issues. Following this, she took another significant step by opting for breast augmentation surgery, aiming to further transform her appearance.
Maria felt that these procedures were helping her discover a new sense of self. With her newfound confidence, she started engaging in more social activities, frequently going out on weekends and enjoying a partying lifestyle. However, this change in her lifestyle took a toll on her marriage, ultimately leading to her divorce from her husband. Maria quickly entered into a new relationship with another man within a year, but when that relationship also came to an abrupt end, she found herself struggling to cope with the changing circumstances and the emotional challenges that followed.
Maria's descent into alcohol addiction was described in the episode as a gradual process that escalated into a serious problem. The impact of her drinking began to take a toll on her ability to care for her children, and her attempts to quit independently resulted in severe withdrawals and even seizures. Her family, including her sister, found themselves in a difficult position, unsure of how to help her effectively. To prevent the return of seizures, they resorted to purchasing alcohol for Maria, which was a heartbreaking choice made out of concern for her well-being. The 'Intervention' episode aired when she was 44 years old and by that time, Maria's life had taken a distressing turn.
Maria was burdened with heavy debt and unemployment as she spent her days isolated on the couch, consuming alcohol in solitude. Her family harbored deep concerns that her addiction would ultimately lead to her death. Following the intervention led by Andrew Galloway and Maria's concerned family, her children expressed the emotional toll that her drinking had taken on them. They made it clear that they were prepared to move forward with their lives if she didn't seek help for her addiction. This heartfelt plea had a profound impact on Maria, motivating her to take the crucial step towards recovery.
Where is Maria-Rev Now?
Maria enrolled in the Bellwood Health Services program, where she underwent detoxification. After 43 days, she transitioned to Edgewood in Nanaimo, British Colombia, where she participated in the extended care program as part of her continued treatment journey. Maria expressed her gratitude for the unwavering support of the people around her who never gave up on her and encouraged her to seek the medical attention she needed.
Since November 22, 2016, Maria has remained sober, marking a transformative period in her life. It's highly likely that Maria has continued to stay on her path of recovery, and as of now, she is celebrating nearly seven years of sobriety. As portrayed in the twenty-second season, Maria's children were immensely supportive of her journey to sobriety, and their unwavering support likely played a significant role in her continued success. Our hope is that Maria has successfully integrated into society, finding her place and purpose and that she continues to move forward with the same determination and enthusiasm she displayed when her episode concluded.
Read More: Best Drug Addiction Movies of All Time