Netflix's 'How To Fix a Drug Scandal' tells us about the actions of Sonja Farak and Annie Dookhan, that managed to send shockwaves through the justice system, especially in Boston. While the docuseries itself is finely detailed, we do not hear too much of the perspective of those within law enforcement.
However, one of the most prominent voices that we do hear, belongs to Martha Coakley, who was the Attorney General, at the time. Naturally, you might be curious to know about where Coakley is at present. We have got you covered in that regard.
Who is Martha Coakley?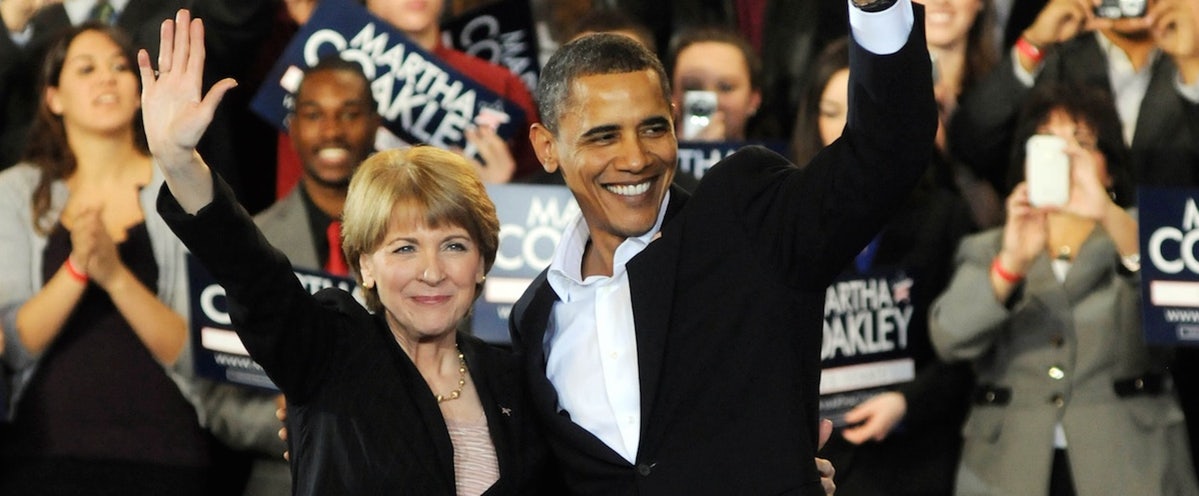 Martha Coakley is an American lawyer, who was the Attorney General of Massachusetts, at one time. Before that, she was the District Attorney of Middlesex County, Massachusetts. Born in Pittsfield, on July 14, 1953, Martha attended St. Joseph's School and Drury High School.
She went on to graduate from Williams College and then Boston University School of Law. While in law school, she clerked for Donovan and O'Connor. After getting her J.D. she was an associate at Parker, Coulter, Daley & White. She later practiced at Goodwin Procter.
Martha joined as an ADA in 1986, and soon became a Special Attorney for the Boston Organized Crime Strike Force. She returned to the DA's office to be appointed as the Chief of the Child Abuse Prosecution Unit. In 2007, Coakley became the first woman to become the Attorney General in Massachusetts. As the AG, she's fought high profile cases, including one against Goldman Sachs.
She's also been part of important reforms in law, including working with Apple Inc. and the National Federation of the Blind, to make the iTunes software comply with the federal Americans with Disabilities Act and the Massachusetts Equal Rights Act.
Despite Coakley's impressive career as a lawmaker and prosecutor, her political career has been somewhat embarrassing at a national level. She lost a Senate seat to Scott Brown and the Governor's election to Charlie Baker. The Democrat's failure to win the elections in one of the nation's bluest states have earned her the nickname Martha Chokeley, from Republicans. After her political career, Coakley worked at Foley Hoag, from 2015 to early 2019, as a lawyer and lobbyist.
Where is Martha Coakley Now?
Currently, Coakley resides at Medford, with her husband, Thomas F. O'Connor Jr. He's a retired police Deputy Superintendent. Coakley left her job at the Boston law firm in April 2019, to join Juul, the e-cigarette company, as part of their government affairs team.
The move has drawn ire from many, with Boston Herald columnist, Peter Lucas, writing, "Martha Coakley did not exactly join ISIS—but she just might as well have, given the almost universal condemnation of the former Massachusetts attorney general from Democrats and progressives over her latest career move".
As of March 11, 2020, it has been reported that Juul was investigated for attempting to curry favor, by donating to campaigns of state AGs. Their hiring, of former state AGs, has also come under scrutiny. However, Coakley has maintained her stance about believing in Juul's desire to wipe out traditional cigarettes and combat teen use.
Martha Coakley remains active on Twitter, as you can see. Her most recent post has been to urge others to donate, to ensure nobody goes hungry, while most of the country is in lockdown, due to the coronavirus pandemic. You can check out the tweet, below.
During these uncertain times, our neighbors struggling with hunger are at greater risk. A gift today will help ensure those in need will not have to go without meals in the upcoming weeks.https://t.co/NDYLcpeO88

— Martha Coakley (@marthacoakley) March 17, 2020
Read More: Best Lawyer Movies