A 23-year-old mother vanished all of a sudden in January 1993. She left behind a loving 3-year-old son, and her husband claimed that she left after they had an argument. Despite the best efforts of the investigators, Bonnie Haim stayed missing for decades. But that changed in 2014 when her remains were found in the very house she used to live in. Investigation Discovery's 'Evil Lives Here: Shadows of Death: We Found Bonnie' takes a look at Bonnie's disappearance and the quest for her killer that ended in 2019. Her husband at the time, Michael Haim, was sent to prison for murdering her. So, are you wondering how the case was solved and where he might be now? We've got you covered.
Who is Michael Haim?
Michael was married to Bonnie Haim, and they had a son together, named Aaron. The couple worked at a construction company that was run by Michael's aunt and lived in Jacksonville, Florida. While Michael was a manager, Bonnie took care of the accounting. But on January 7, 1993, neither of them turned up for work. Michael called in sick, but there was no sign of Bonnie. A worker found her purse with all her belongings inside a dumpster at a local hotel on the same day. This was when the authorities knew she was possibly missing.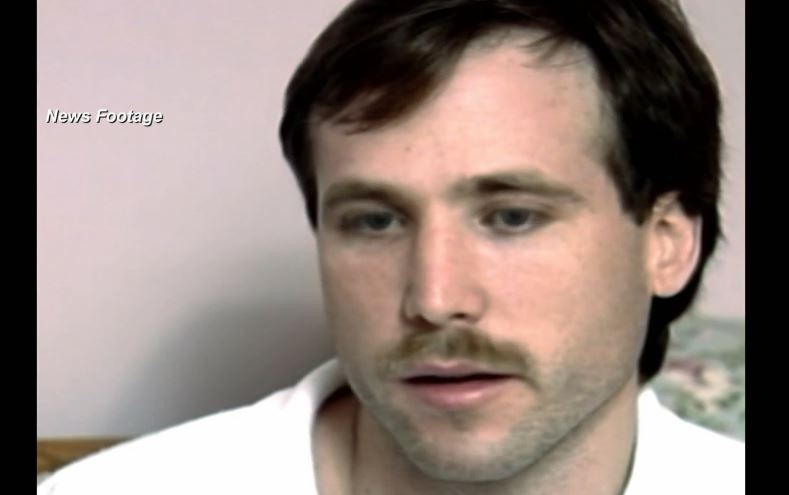 When Michael was questioned, he said that the two of them had an argument regarding their marital issues, and Bonnie took off at around 11 PM the previous night. He claimed that he went looking for her a little later but didn't find her. But Michael never called the police or reported her missing. There were other details that were alarming. Bonnie had planned to leave her husband and take her son with her. In fact, she had already found another apartment and planned to move when Michael was away on a trip.
Bonnie previously had a secret bank account which Michael found out about, and asked her to close it. Then, she started saving money by giving it to a close friend of hers. According to family members, Michael was abusive as well. Now, Michael was considered the prime suspect in his wife's disappearance. Her car was found in the airport parking lot. A shoe print in the car matched that of Michael's shoe. The driver's seat also seemed to be set farther back, not a position Bonnie would have used to drive the car.
But Bonnie's body was not found, and there was no concrete evidence that tied Michael to the case. However, Aaron, their son, who was a little over 3 years old at the time, made some shocking statements to the social workers who interviewed him. He was the only other person in the house on that night. At the time, he said that his "Daddy shot Mommy." But, since he was so young, his statements weren't enough for the case to move forward.
Michael was never charged, and the case remained unsolved until 2014 when a 24-year-old Aaron was working on renovating his childhood home. In the backyard, Aaron stumbled across his mother's remains. This set off a chain of events that led to Michael's eventual conviction. While the body was too decomposed to confirm the cause of death, it was ruled a homicide. A .22 caliber shell casing was recovered from the scene. Michael owned the same kind of gun as well.
Where is Michael Haim Now?
After Bonnie's remains were found, Michael was arrested on murder charges in North Carolina, where he had been living. He stood trial in 2019. The prosecution stated that he knew his wife was about to leave and take Aaron with him, and thereby he shot Bonnie. The medical examiner did state that an injury in her pelvis was consistent with a gunshot wound. Aaron also testified at the trial and recounted his experience finding his mother.
The defense claimed that there wasn't enough evidence and that it could have been anyone that moved the body there. Mike maintained his innocence, saying that he loved Bonnie and that he would never hurt her. Nevertheless, the jury took about 90 minutes to come back with a guilty verdict. Michael was convicted of second-degree murder and sentenced to life in prison. If 1993 laws were to be considered, Michael would have received somewhere between 7 and 22 years. But the judge departed from those guidelines. As per prison records, Michael remains incarcerated at Madison Correctional Institution in Madison County, Florida.
Read More: Where is Bonnie Haim's Son Now?