Inspired by true events, Netflix's 'The Exchange' is a Kuwaiti historical drama series set in the late 1980s that revolves around two ambitious women — Farida and Munira — who take the competitive and male-dominated financial market by storm and disrupt the stock market through their sheer will power and hunger. While Rawan Mahdi portrays Farida, a recently divorced woman trying to provide for her daughter, Mona Hussain essays the role of Munira, Farida's cousin and a clerk for the Bank of Tomorrow's Trading Division.
The two leads are accompanied by a group of other talented actors including Mohammed Almansour, Hussain al-Mahdi, Faisal al-Amiri, Asmahan Tawfiq, and Maryam Salih. While the biographical narrative keeps the viewers hooked through each episode, the setting of the 1980s and the stock market scene at that particular time are likely to make you wonder where 'The Exchange' is shot. In that case, you might be interested in what we have to share about the same!
The Exchange Filming Locations
'The Exchange' is filmed in its entirety in Kuwait, particularly in Kuwait City. Since the story is set in Kuwait, the filming unit chooses to shoot the drama series on location in the State of Kuwait itself and give the audience a more immersive and authentic viewing experience. Situated in Western Asia, Kuwait shares maritime borders with Iran and has a coastal length of around 311 miles. Now, without much ado, let's follow the two revolutionary women and get a detailed account of all the specific sites that feature in the Netflix series!
Kuwait City, Kuwait
Most of the pivotal sequences for 'The Exchange' are lensed in and around Kuwait City, the capital and largest city of Kuwait. From the looks of it, the cast and crew members set up camp at various sites across the city to tape different scenes against suitable backdrops. Situated on the south shore of Kuwait Bay on the Persian Gulf, Kuwait City is considered the cultural, economical, and political center of the emirate. This is mainly because several important government offices, Kuwait's Seif Palace, and the headquarters of some major banks and corporations are located in the city.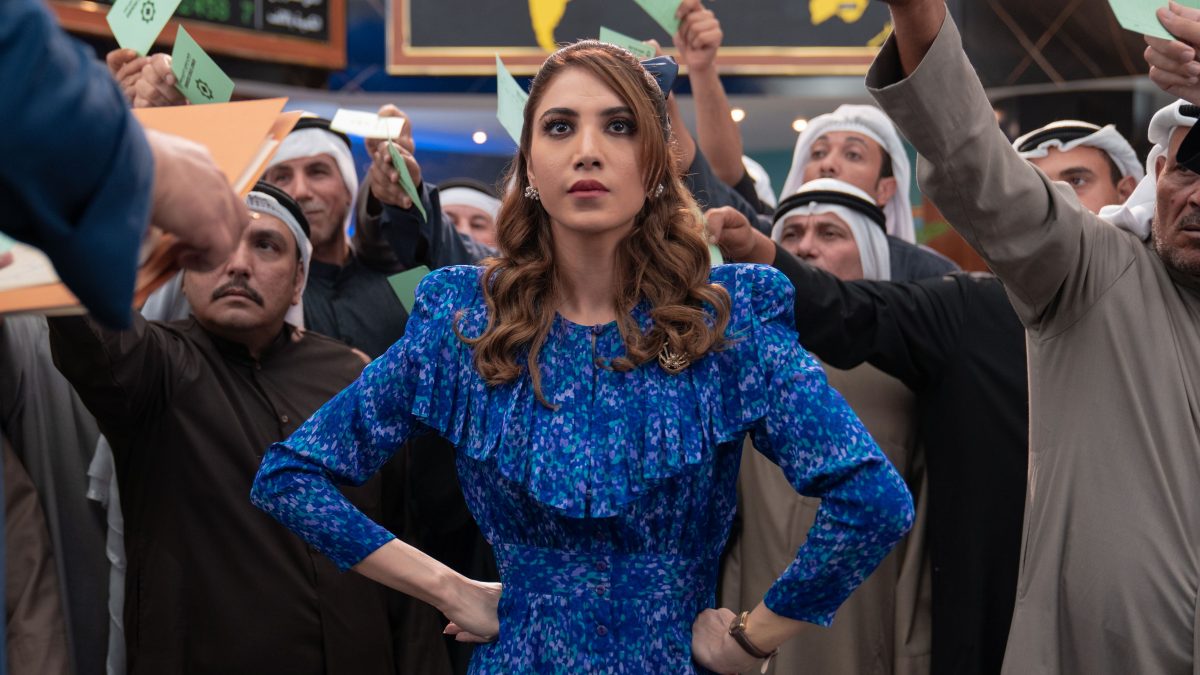 With the average summer high temperatures over 45 degrees Celcius for around three months of the year, Kuwait City is known to be one of the hottest cities in summer on the entire planet. As for the winters, the temperatures at night usually are below 8 degrees Celcius. Theater plays a major role in the country's Arabic cultural life as the country is popular for its home-grown tradition of this form of art. Over the years, Kuwait City has hosted the production of many film projects, such as 'Habib Al-Ardh,' 'Hussein, Who Said No,' 'Najd,' 'Asrar – Secrets,' and 'Bein Qalbein.'
Read More: Best Period Dramas on Amazon Prime