Nicole Abusharif's lies and deception finally caught up to her when she became a person of interest in her partner's murder. Rebecca Klein's killing is the last of the three cases featured on Investigation Discovery's 'Deadly Women: Lethal Lies.' Rebecca was reported missing, only to be found in the trunk of her car tied up. Definitive proof led the authorities to Nicole, despite her claiming to have nothing to do with the murder. She was eventually sent to prison for the crime. So, let's find out more about this case then, shall we?
Who is Nicole Abusharif?
Nicole used to work for a company that sold and installed security cameras. Then 26 years old, Nicole lived with 32-year-old Rebecca Klein, her domestic partner. They had been together for about seven years and shared a home in Villa Park, Illinois. On March 16, 2007, Rebecca's employer called their home because she had not shown up to work. Nicole then filed a missing person report.
When the police responded to the residence on March 17, they made a horrific discovery. Rebecca was found in the trunk of the couple's car inside the garage. She had been blindfolded, bound, gagged with a bandanna, and suffocated with a plastic bag. Her hands and feet were also bound with duct tape. She was believed to have been murdered on March 15. Initially, when the police asked Nicole for the keys to the trunk, she said that she didn't have them. Suspicion fell right on Nicole, and further investigation proved that she was responsible for Rebecca's murder.
Fingerprint evidence on the tape and garbage bags used to cover her head matched Nicole's. Furthermore, her DNA was also found on the bandannas used to gag and blindfold Rebecca. Nicole was also the sole beneficiary of a hefty life insurance policy in Rebecca's name. The authorities also discovered that Nicole had been dating another woman by the name of Rose Sodaro. The prosecution believed that financial gains and wanting to be with Rose were the motives behind the murder.
A friend of Nicole's, Robert Edwards, was also charged with obstruction of justice for lying about his whereabouts on the night of the murder. But no evidence linked him to Rebecca's slaying. The authorities also learned that Nicole partied and went bowling with Rose after the murder before inviting her back to the home she and Rebecca used to share. At her trial in April 2009, Rose testified that Nicole gave her the keys to the car in which Rebecca was eventually found as a gift. Nicole also told her that Rebecca was her housemate and not her partner.
Nicole stated that she and Rebecca had an open relationship. But she admitted to lying in other situations and also to profiting from prior insurance claims. Nicole also lied about her being a firefighter and having cancer in her conversations with Rose. To explain that, she said that it was just a fantasy game that they played. In the end, the overwhelming physical evidence meant that Nicole was found guilty.
Where is Nicole Abusharif Now?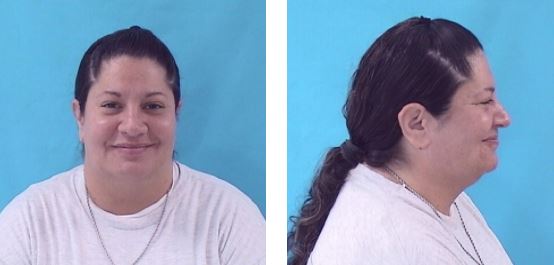 In May 2009, a jury convicted Nicole of first-degree murder after about 13 hours of deliberations. The defense unsuccessfully tried to argue that Nicole was physically incapable of overpowering Rebecca, given her petite size and a back injury. They claimed that the fingerprints at the crime scene were present because the couple was repacking holiday decorations. Nicole was sentenced to 50 years behind bars. She always maintained her innocence. According to prison records, she remains incarcerated at the Logan Correctional Center in Lincoln, Illinois. She will be eligible for parole in 2059.
Read More: Where is Annette Cahill Now?