Peacock's 'Queens Court' is a reality dating show that brings together three high-profile single women — Tamar Braxton, Evelyn Lozada, and Nivea — who have it all in their lives, be it a family, a successful career, plentiful money, and fame. However, the thing that these queens' lives are devoid of is love. Having gone through broken relationships, divorces, and domestic abuse, these women in their 40s decide to open their hearts once again and look for their respective Kings.
Now, with the guidance of Holly Robinson and Rodney Peete, the Queens are introduced to 21 eligible and charming men who consider themselves worthy of taking the hand of one of these celebrity queens. The glitz and the glamour surrounding Tamar Braxton, Evelyn Lozada, and Nivea, and all the drama that ensues between them and their potential Kings keeps the viewers hooked through each episode. The dating show includes the backdrop of the cityscape but most of it unfolds indoors where the Queens spend some quality time with their potential suitors. So, naturally, you might wonder where 'Queens Court' is filmed. Let's explore the locations together, shall we?
Queens Court Filming Locations
'Queens Court' is filmed in Georgia, especially in and around Atlanta. As per reports, principal photography for the debut season of the dating series took place between August and September 2022. Although the three Queens hail from different parts of the country, they gather in Georgia to find what's been missing in their lives. With so many connections to the entertainment industry, be it television, sports, or music, Georgia seems like the perfect hub for hosting a show that involves such celebrities. Now, let us take you through all the specific locations that feature in the Peacock show!
Atlanta, Georgia
You can spot various aerial and exterior shots of the capital of Georgia, Atlanta, in a number of scenes of 'Queens Court,' as the production team captures and flaunts the city's unique landscapes that include high-rise buildings, lush green hills, and the densest urban tree coverage of any major US city. As for the interior scenes involving the three Queens — Tamar Braxton, Evelyn Lozada, and Nivea — and the 21 eligible single men, they were supposedly lensed inside an actual property within the city limits.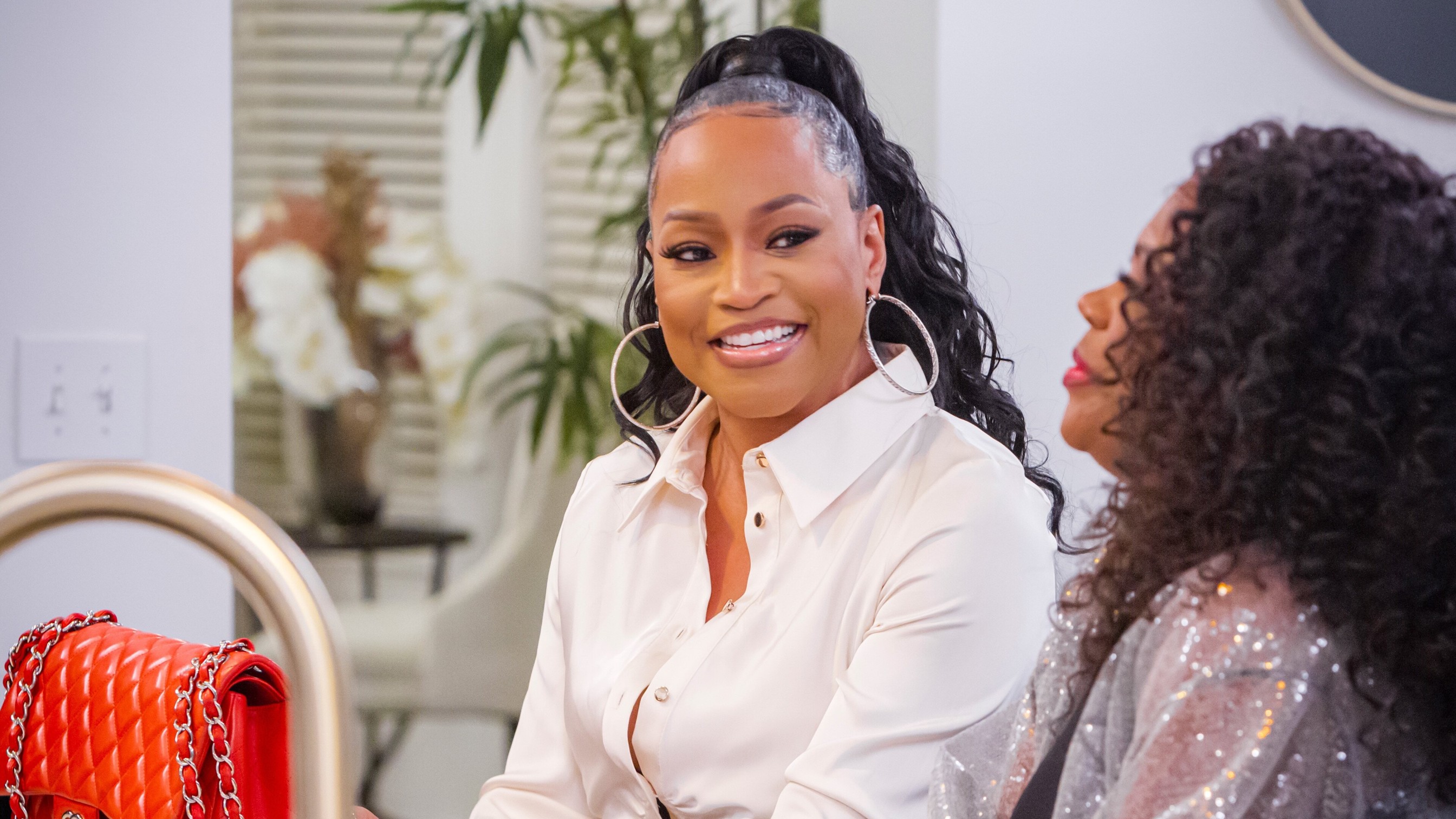 Downtown Atlanta is home to numerous tourist attractions, while Midtown Atlanta is a business district consisting of many offices, cultural attractions, art institutions, and institutions of higher education. So, you might be able to spot a few landmarks in some episodes, including the Georgia Aquarium, the Atlanta Cyclorama and Civil War Museum, the Atlanta Botanical Garden, and the Martin Luther King Jr. National Historical Park.
Read More: Best Dating Shows on Netflix