When Howard Pilmar was found incessantly stabbed to death outside his New York office, the police were quick to get on the case. However, even after reviewing numerous pieces of evidence and interviewing several people, they were left without a lead. About two decades and a lengthy investigation later, Roslyn Pilmar and her brother were indicted for murder. Investigation Discovery's 'Deadly Women: To Have and To Harm' portrays this horrifying murder and takes the viewer through the ensuing investigation. If you want to know more about this case and where Roslyn Pilmar is today, we have you covered.
Who Is Roslyn Pilmar?
Roslyn Pilmar was married to Howard Pilmar at the time of his untimely passing. Her husband was a successful New York businessman who owned two coffee shops and an office supply store. The couple even shared a boy, Philip Pilmar, and appeared to have a perfect married life. But on March 21, 1996, Howard was found stabbed to death outside his office. According to reports, Howard was ambushed in the hallway outside the 33rd Street office and stabbed to death.
An autopsy report later spoke about the gruesomeness of the crime and how the victim had been stabbed over 40 times on his neck, back, chest, forearm, and torso. Upon investigating his murder, the police gathered that it was a crime of utter personal hatred that led the perpetrator(s) to stab the victim over 40 times.
Moreover, officers also noticed how the murder took place after the shift for the security guy ended, thus figuring out that the murderer would be someone who knew the victim and his schedule to the tee. The police did look into Roslyn's brother, Evan Wald, as he appeared to have a cut on his left hand just after the murder, but the latter waved it away as a work accident. Unfortunately, due to lack of evidence, and no probable leads to the perpetrator, the police found no way to solve the case.
For about two decades, officers kept on investigating the mysterious murder and looked at all possible angles. When they began considering the monetary side of it, they discovered that Howard's wife, Roslyn, was the one who had inherited all of his property, assets, and businesses. Digging deeper into Roslyn's life showed cops how she was in deep debt before her husband's death as she had stolen $200,000 from a former employer. Adding on to her debts was a state tax worth $15,000 that she had to pay on one of the coffee shops she managed.
Interestingly, Roslyn inheriting her husband's money would lead to these debts going away quickly. Prosecutors then alleged that Roslyn had murdered her husband to get her hands on his property. They even claimed that Robert was planning on divorcing his wife before the slaying. In 2013, the Manhattan DA's office reinvestigated the case and in light of new evidence, arrested Roslyn and her brother Wald in August 2017.
Where Is Roslyn Pilmar Now?
After commencing the second investigation, the police found alarming evidence pointing towards Roslyn and her brother plotting the murder. For starters, Roslyn sold her husband's businesses after his death. On the other hand, Wald's injury on his left hand seemed to be linked to the murder. Once the duo was put on trial after their arrest, they pleaded not guilty and had witnesses, including Rosyln and Howard's son, Philip, speak on their behalf.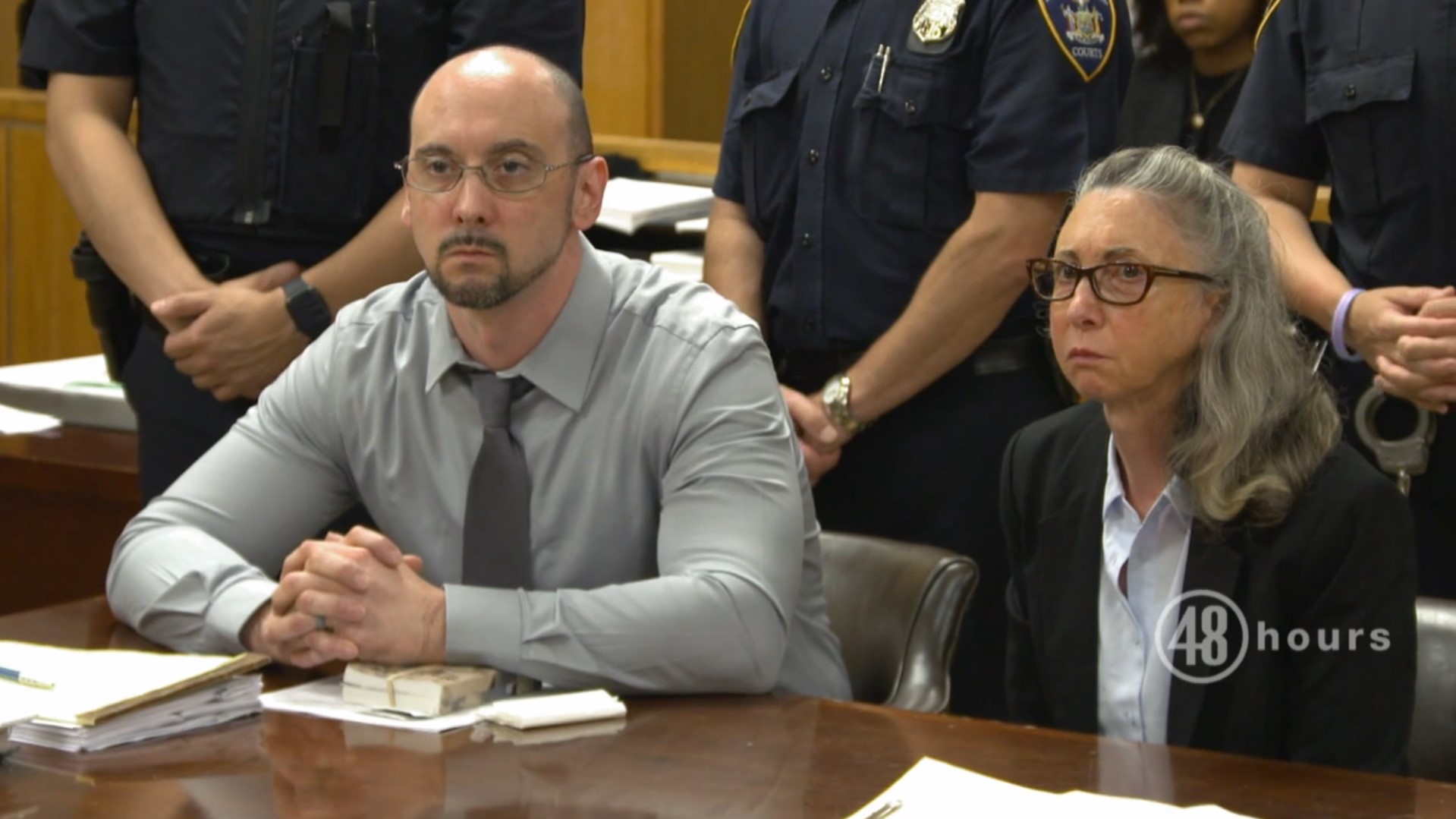 However, the jury ultimately found them guilty, and Roslyn Pilmar was convicted of second-degree murder. She was handed a prison sentence of 25 years to life in 2019. In 2021, Roslyn appealed her conviction, but the court threw her petition out. Currently, she is serving time at the Bedford Hills Correctional Facility for Women in Bedford Hills, New York, and will be eligible for parole in 2042.
Read More: Ahmad Rashad Murder: Where Is Clarence Murphy Now?