'FBoy Island' is an exciting dating reality show that features a group of men who try to win the attention of three women. The men, divided into "nice guys" and "self-proclaimed FBoys," try their best to become the ultimate choice of one of the women, bringing them closer to the massive prize money. However, with FBoys putting on the garb of nice guys to convince the women that they're genuine, the show keeps the audience glued till the very end.
Sarah Emig was one of the three ladies who appeared in season 1 of 'FBoy Island.' With a host of men to choose from, she was pursued and admired by several of them. Let's find out where Sarah is today and if she is dating anyone, shall we?
Where Is Sarah Emig from FBoy Island Today?
Sarah Emig is a Sales Executive at Yelp and even freelances as a Social Media Manager. She claimed that throughout her adult life, she has dealt with numerous FBoys and was confident that her experience would help her navigate the show better. Once on the show, Sarah immediately took a liking to Garrett Morosky and began to warm up to him. However, Garrett was not the only one interested in Sarah, and she had to weigh her options before deciding whom to eliminate.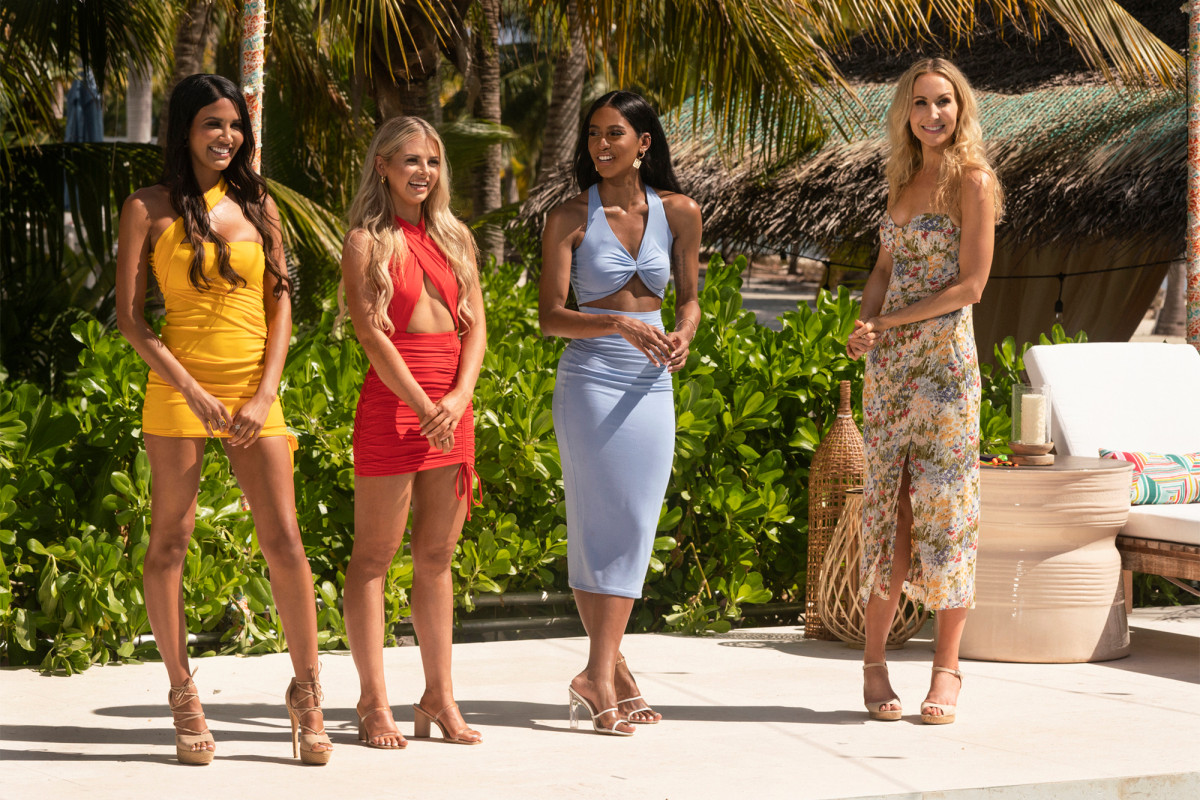 Ultimately, there were two possible contenders for Sarah, Garrett and Josh McDonald. Throughout his time on the show, Josh treated Sarah with respect. On the other hand, she had numerous red flags in her relationship with Garrett. The biggest being an allegation that he still had a girlfriend back home. When Sarah confronted Garrett with the same, he claimed that the two made a "mutual decision" to break up before the show. However, she soon came across photos of the two together and even contacted Garrett's ex-girlfriend over a video call to confirm.
Once his alleged ex confirmed that she and Garrett were not together anymore, Sarah forgave Garrett and even saved him from elimination. On the final day, Sarah chose Garrett, and he quickly dumped her. He then explained that they had no future, and he intended to take the money for himself. Garrett said, "They told you what it was. I'm an FBoy. It's a game that I came here to win, and I'll be leaving here still an FBoy. I don't see a future with you outside of this experience."
However, in an interesting twist, Garrett was denied the money as the show did not want to reward FBoys. Instead, the money went to a charity of Sarah's choice. Since the conclusion of their season, the Chicago-based Social Media Manager has kept up an excellent connection with the other ladies on the show and developed a sisterly bond with them. Her Instagram photos indicate that she has been enjoying life post 'FBoy Island' and is catching up with her friends. It is lovely to see her live life to the fullest even after the disastrous finale, and we hope she remains happy in the days to come.
Is Sarah Emig Dating Anyone?
Ever since the show ended, Sarah Emig has chosen to be private about her dating life. She keeps her personal life under wraps and refrains from speaking about it in public. Although she has appeared in several live streams with the other ladies from 'FBoy Island' as well as several interviews, Sarah has never talked about a relationship or a romantic partner. Moreover, her social media posts also make the absence of someone special quite apparent.
When faced with controversy for choosing Garrett, Sarah defended herself and said she decided to ignore his past and tried to appeal to the good inside him. However, at present, the reality star does not follow Garrett or Josh on Instagram. Additionally, she has even indicated that Garrett's chapter in her life is now completely over. Thus, with no reports about her dating life and no update on social media, we believe that Sarah Emig is currently single. Still, with 'FBoy Island' giving her new friendships that would last a lifetime, she sure does not regret the way it ended.
The bottom line is I chose to see the good in someone bc he proved he wanted to change, which is the experience of many girls I know, and many could probably relate to #FBOYISLAND

— Sarah Emig (@sarahemig) August 8, 2021
Read More: Where Is Garrett Morosky from FBoy Island Today? Is He Dating Anyone?