NBC's 'Dateline: The Fire Inside' chronicles how the investigators were able to nab the American serial killer and sex offender, Steven Dean Gordon after he was involved in at least four rapes and murders in Santa Ana and Anaheim, California, from 2013 to 2014. Law enforcement officials were finally able to arrest him and bring justice to the families of the victims in April 2014. So, who is Steven, and where is he now? Let's find out.
Who is Steven Dean Gordon?
Born on February 3, 1969, Steven Dean Gordon hails from Lynwood, California, but moved to Norwalk with his family when he still was a toddler. He attended Santa Fe High School but suffered from fragile health and was bullied by his peers. He graduated from the school in 1988, losing a year due to his frail health, and got employment at Disneyland as a handyman who tended to fast food restaurants. He passionately loved softball and was even a member of the local Walt Disney Parks and Resorts team in the early 1990s.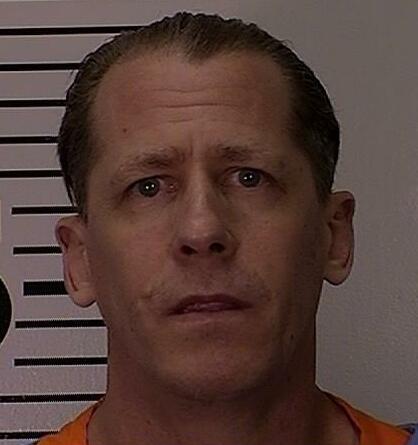 Steven got into a relationship with one of his fellow employees, Lanai Lewis. He ran into his first trouble with the law when his sister alleged him of sexually abusing her daughter. He was charged with molestation of a minor and sentenced to 15 months in jail after he redacted his initial guilty plea, claiming Lanai forced him to plead guilty. According to news reports, he had even threatened to kill his sister for filing the molestation report. He married Lanai on February 22, 1995, and their daughter, Kayla, was born in 1997.
Steven shifted to Riverside in the late 1990s, and his wife alleged he became increasingly frustrated and irritable due to financial and domestic problems. According to news reports, Lanai contended that her husband had even threatened to commit suicide or hire people to kill him to get the insurance money. Lanai filed for divorce in 2001 and took Kayla away with her. Police reports state how Steven disobeyed the restriction order and kidnapped his daughter in August 2001, tying and gagging her, before driving off to Nevada.
He was arrested and charged with two counts of kidnapping and one charge of raping his wife. While the rape charge was later dropped due to lack of evidence, he was found guilty on the remaining counts and handed a 10-year prison sentence in April 2002. After getting paroled in February 2010, he was made to wear a GPS bracelet and forbidden from approaching his family or places where children gathered. He was also officially registered as a child molester.
Where is Steven Dean Gordon Today?
Steven started working at a local auto shop in Anaheim, where he met Franc Cano. The two were extremely close, with them staying together in the back of Steven's beat-up white Toyota 4Runner and hanging near the dumpsters at the Anaheim industrial complex. Franc was also a registered child molester and had to wear an ankle bracelet monitor similar to his close buddy. According to police reports, the pair managed to cut off their ankle monitors and flee to Alabama in 2010. However, they were arrested soon by federal agents.
The duo repeated the shenanigans in 2012, this time managing to flee to Las Vegas for around two weeks before law enforcement officials caught up with them. They were arrested for a parole violation, with both having to serve prison sentences of eight to ten months. On April 11, 2014, the pair were arrested on capital murder charges after they were linked to the rape and slaying of four women in Santa Ana and Anaheim. The police were able to locate the body of their last victim, Jarrae Estepp, then 21, only.
During an extensive police investigation, Steven confessed to the murder and rape of the four women, claiming there was a fifth victim whose name he could not recall. His trial began on November 16, 2016, and he defended himself after firing his state-appointed attorney. He pleaded guilty on all counts and urged the jury to hand him the death penalty. His wish was fulfilled when he was officially sentenced to death on February 3, 2017. According to inmate records, Steven, in his mid-50s, continues to remain on death row at San Quentin State Prison.
Read More: Where is Serial Killer Franc Cano Now?