Created by Steve Burge and Natalie Walter, Apple TV+'s 'Still Up' is a British comedy series that revolves around the late-night virtual relationship of two very different personalities — Lisa and Danny. While the former is an impulsive and free-spirited illustrator, Danny is a socially anxious yet gifted journalist. As the two bond by insomnia, they become best friends who navigate through wonderfully weird surprises as their relationship grows stronger by the night, despite never meeting each other in real life.
Featuring impressive onscreen performances from a talented ensemble cast, comprising Craig Roberts, Antonia Thomas, Blake Harrison, Luke Fetherston, and Lois Chimimba, the friendship show unfolds in London as the two protagonists stay connected virtually and roam through different locations, which might make you want to know about the intricate details regarding the filming process, including where it is filmed.
Still Up Filming Locations
'Still Up, is filmed in England, particularly in and around London. According to reports, principal photography for the inaugural iteration of the comedy series commenced in October 2022 and seemingly continued over the course of the next few months. So, let's not waste any time and get a detailed account of all the specific sites that make an appearance in the Apple TV+ series!
London, England
Almost all the pivotal sequences for 'Still Up' are lensed in London and its surrounding areas as the production team sets up camp at various streets and neighborhoods of the city for shooting purposes. Whether it is the aerial shots of the city or other exterior scenes, viewers are likely to notice some iconic landmarks and attractions associated with London in the backdrop, such as Big Ben, London Eye, Tower Bridge, and Piccadilly Circus. As for the interior scenes, some of them may be shot on a sound stage or two of one of the film studio complexes located in and around London while others are taped on location inside actual establishments.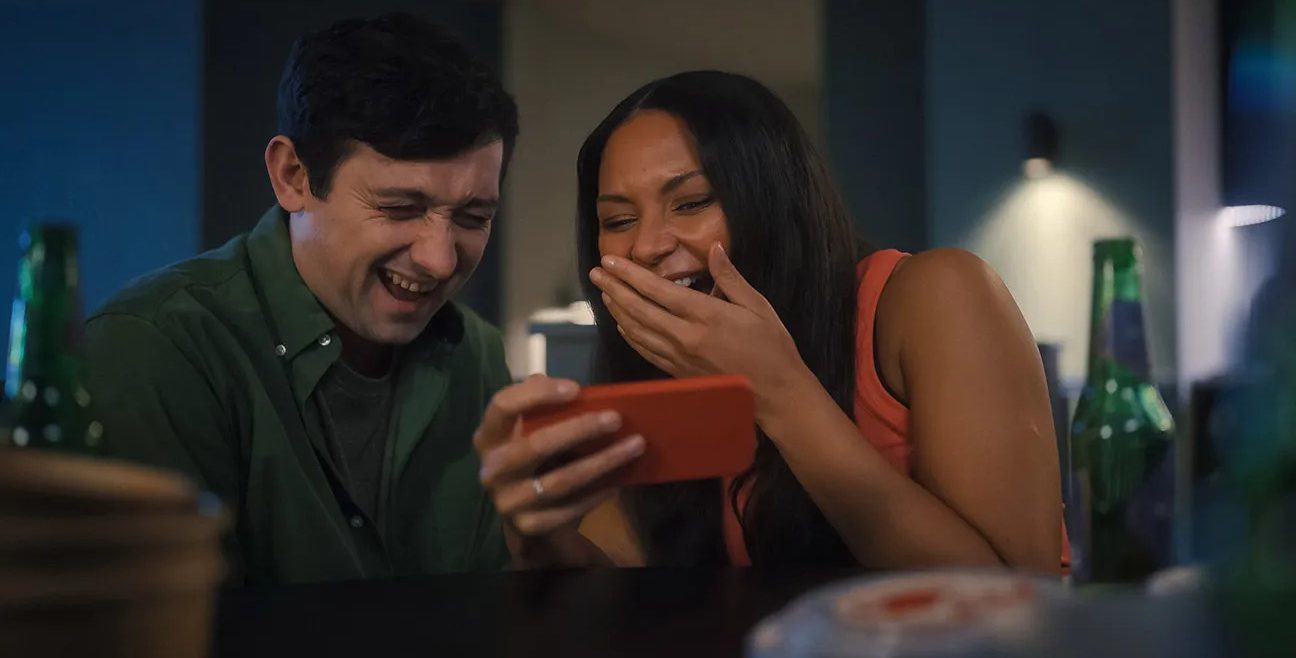 As the show progresses, you are bound to notice how almost every other scene has two separate locations running through the entire thread of that particular scene. Well, the shooting of those scenes is as complicated as they appear to be. This was one of the subjects of the discourse that producer Arabella McGuigan had with MovieWeb, where she explained, "So, effectively you have to shoot it twice. And Craig and Antonia said from the very outset, the only way they felt they could really do it justice and what they wanted to do was to be there all the time."
Arabella further expanded, "So that effectively, even when the camera's only pointing at one of them, and that might have been at 3 a.m. in a forest, the other one was there in order to provide the other side of this conversation. And that's typical of their approach to teamwork and to the quality of the project. They were both brilliant from that point of view, as well as embodying these characters so delicately."
Read More: Best British and BBC Shows on Netflix