Investigation Discovery's 'Deadly Women: Love Turns to Hate' looks at the Tausha Morton case as one of the three cases highlighted in the episode. In 2008, Tausha was arrested after it came to light that her ex-husband, Mitchell Kemp, had been murdered. The investigators discovered a web of lies and manipulation, and Tausha was sent to prison for her part in the murder. So, let's find out more about this case then, shall we?
Who is Tausha Morton?
Tausha Fields Morton was 26-years-old when she started to date 37-year-old Mitchell Kemp. Sometime in 2002, they had a daughter together, Lexie. The couple soon got married after that. But less than a year later, the relationship ended, and Tausha moved out, taking Lexie with her. Soon, she started dating Gregory Morton, and they married after a few months. At this point, Tausha had not divorced Mitchell yet. She and Gregory started living outside of Columbia in Missouri but got divorced a few years later.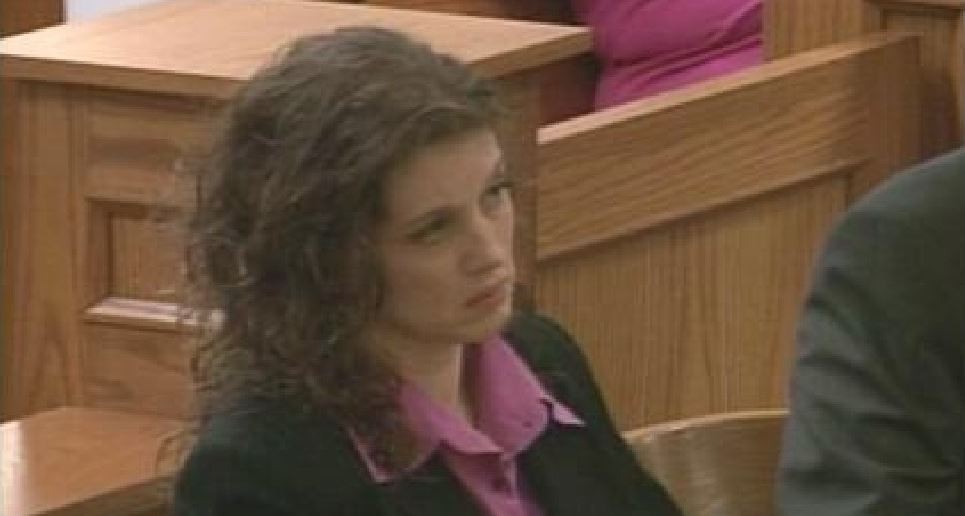 Tausha then moved to Florida with Lexie, where she met Dewayne Barrentine, a single dad. They met in June 2007 at a daycare center where she worked. They started dating, and he eventually learned that she had been married five times before. Furthermore, Dewayne felt that Tausha came up with some outlandish stories about her past. When Dewayne realized that she was cheating on him, he ended things with her. However, he kept digging into Tausha's past because he didn't know much about her life before she met him.
Through Tausha's social media pages, Dewayne found out that Mitchell, her ex-husband, had been missing since August 24, 2004. He went to the police with the information and the stories that Tausha used to tell him. When the police tracked her down, she was in Dickinson, Texas. When Tausha was questioned regarding Mitchell's disappearance, she blamed it on Gregory and said that he killed Mitchell after a fight. In August 2008, she led the police to where Mitchell was buried. His skeletal remains were found on a Boone County farm that was once owned by Gregory's family.
When Gregory was questioned, he had an entirely different story altogether. He said that Tausha lied to him and manipulated him into shooting Mitchell. He cut a deal with the prosecution and pleaded guilty to second-degree murder. In exchange, Gregory agreed to testify against Tausha. When Mitchell was murdered, he and Tausha had been at odds regarding the custody of their daughter. The prosecution believed that Tausha "lured" Mitchell to the farm and lied to him about Gregory not being there. When they arrived, she screamed at Gregory that Mitchell raped her and molested Lexie. Gregory then shot him multiple times.
Another ex-boyfriend of Tausha's also testified that she told him about the murder. The man, who dated Tausha in 2006, said that she told him how Gregory shot a man who had sexually assaulted her and molested her daughter. The authorities also stated that the dead body was wrapped in a tarp and buried after being treated with lime. There was further evidence of Tausha kicking and spitting on Mitchell as he died.
Where is Tausha Morton Now?
In June 2010, a jury found Tausha guilty of first-degree murder and armed criminal action. She was handed down a life sentence without the possibility of parole for the murder and twenty years for the armed criminal action charge. At the sentencing hearing, Mitchell's daughter, Tara, said, "I wish he was there to see me receive my college diploma and my brother's high school diploma. I wish I could call him and ask him about advice about things going on in my life. I wish I could call him and ask him." As per prison records, Tausha remains incarcerated at the Chillicothe Correctional Center in Livingston County, Missouri.
Read More: Where is Ellishia Allen Now?