Based on the one-woman off-Broadway play titled 'Empanada Loca' and the eponymous podcast, Amazon Prime's 'The Horror of Dolores Roach' is a dark comedy thriller series that revolves around Dolores Roach, who finally gets the taste of freedom after spending the last 16 years of her life behind bars serving an unjust sentence. Looking for ways to make a living, she doesn't find any jobs in the city. Just when all hope was lost, she reunites with an old stoner friend named Luis, who not only allows her to live in the basement of his empanada shop but also work there as a masseuse. Things finally seem to be going Dolores' way for once, but only until her newfound stability, including her job, is threatened.
In order to survive and get through these tough times, Dolores is forced to go to extreme and questionable lengths. Apart from Justina Machado as Dolores, the comedy show features compelling performances from a talented ensemble cast, including Alejandro Hernández, Kita Updike, K. Todd Freeman, Marc Maron, and Judy Reyes. Created by Aaron Mark, the story unfolds mainly in the streets of New York City, which acts like an additional character in itself as we go from one episode to the next. So, some of you might wonder if the show is actually shot in NYC or not. Well, allow us to get rid of your curiosity once and for all!
The Horror of Dolores Roach Filming Locations
'The Horror of Dolores Roach' is filmed in Ontario, specifically in Toronto and Hamilton. According to reports, principal photography for the inaugural iteration of the horror comedy series commenced in June 2022 and wrapped up in August of the same year. Although the story is set in New York City, the production team choose to shoot most of the show in Ontario, the vastness and versatility of which works in favor of the makers and doubles for the City of Lights flawlessly. Now, without further ado, let us take a look at all the specific locations that make an appearance in the Amazon Prime show in the form of NYC!
Toronto, Ontario
Many pivotal sequences for 'The Horror of Dolores Roach' are lensed in Toronto, Ontario, with the filming unit setting up camp in numerous neighborhoods and streets of the city and redecorating them to make it look like New York City. In particular, they turned several portions of the Junction neighborhood of Toronto into New York City's Washington Heights neighborhood for the series. The set consists of numerous fictional stores and shops lined in the neighborhood, such as a restaurant called Empanada Loca, a laundromat called Wash N Fold, BULIT, Down Dog Uptown Yoga, and a pet supply business called Pet A Manger.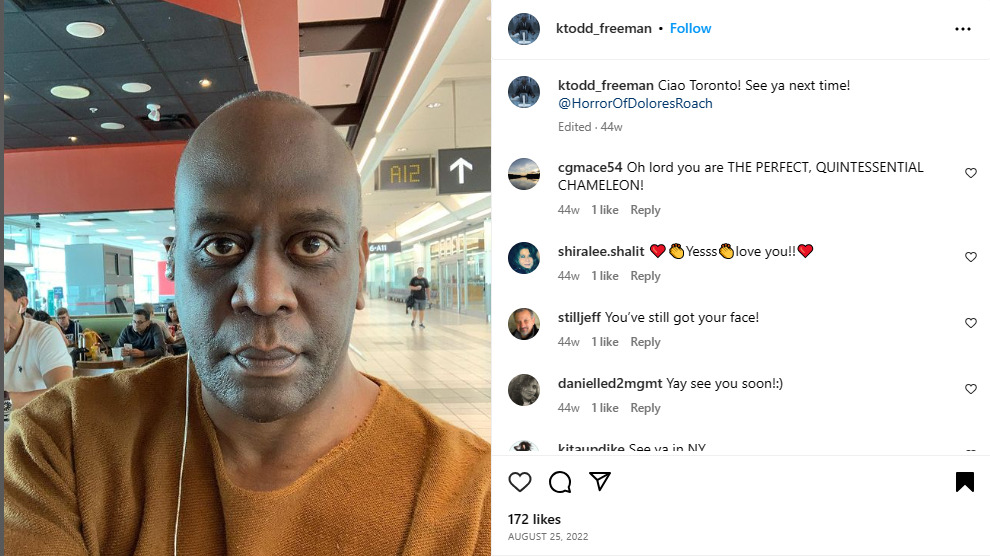 During the shooting schedule of season 1, a number of locals and passersby spotted the cast and crew members recording some key portions for 'The Horror of Dolores Roach' in and around Bay Station at 1240 Bay Street in Toronto. Also known as Hollywood North, Toronto provides a diversity of neighborhoods and settings that are perfect for mimicking the streets of US cities, including New York and Chicago. Over the years, its locales have been featured in various movies and TV shows. Some of them are 'True Lies,' 'Bride of Chucky,' 'Shoot 'Em Up,' and 'The In-Laws.'
Hamilton, Ontario
For shooting purposes, the production team of 'The Horror of Dolores Roach' also stop by the port city of Hamilton. McMaster University at 1280 Main Street West in Hamilton serves as one of the prominent production locations for the comedy series. The filming unit reportedly utilizes different areas of the university's campus for shooting some pivotal sequences.
Besides that, they are also known to set up camp in and around Barton Street and Gage Avenue, both in Hamilton. Since the port city's locales feature in the series on so many occasions, it is natural for you to spot a few iconic and popular buildings and landmarks in the backdrop. Some of them might be Sam Lawrence Park, Hamilton City Hall, Bayfront Park, Dundurn Castle, the Pigott Building complex, and Webster's Falls.
Read More: Best Horror Comedy Movies