'Intervention' is a compelling reality show with a unique purpose. It focuses on individuals grappling with various forms of addiction, typically arising from challenging life circumstances, and who have reached a point where they are unable to break free from this destructive cycle without external assistance. The show employs the expertise of professional interventionists who work in collaboration with the participants' families and friends to encourage them to seek the necessary help and treatment to overcome their addictions.
Similarly, the seventeenth episode of the twenty-second installment sheds light on the arduous and transformative journey of Travis as he embarked on a journey of recovery and healing. Travis's resilience and determination were evident in his journey to overcome life's challenges. Many viewers may be eager to learn about his post-show endeavors. Let's delve into what Travis has been up to since his appearance on the show.
Travis's Intervention Journey
Travis's early life was filled with love and affection in Ontario, Canada. He was a beloved and attractive child who brought joy to those around him. However, unbeknownst to Emily, Travis's mother, her husband was battling drug addiction. When the situation worsened, he confessed to his addiction and sought rehabilitation when Travis was just three years old. His return marked a positive transformation, and he became a dependable and responsible father, bringing happiness back to the household. The family's joy grew even more when Travis was eight years old, and he welcomed a sister into his life.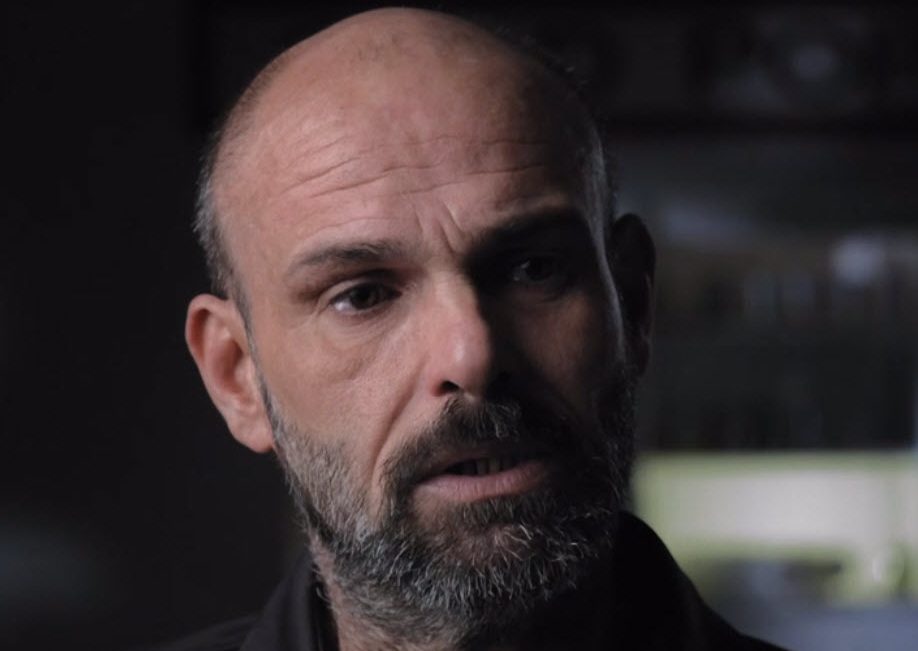 During his 12th-grade year, Travis received a truck as a gift from his mother and, along with a friend, started a grass-cutting business. After a few months, his friend left the business, leaving Travis to run it on his own. He managed to turn the venture into a thriving success. With the money he earned, Travis embarked on a journey of travel and exploration, visiting various corners of the world, including places like Goa in India and Perth in Australia. His travels spanned two years, but when he returned, he struggled to transition back into his old routine.
In the episode, Travis reveals that by the age of 27, he had developed a serious cocaine addiction, which deeply concerned his family. They strongly suggested that he seek help by going to rehab, with his sister Talia being particularly supportive and urging him to take this step. Travis followed their advice, and after completing rehab, he returned with a newfound determination to turn his life around. He channeled his addictive tendencies from drugs into his work, dedicating long hours to his job.
Tiffany, who had been working as a school teacher, made the decision to leave her job to join forces with Travis in building their company, TNT. Their business venture proved to be highly successful, and they enjoyed considerable financial prosperity. However, in 2013, tragedy struck when Talia, Travis's sister, became pregnant with her second child and was diagnosed with breast cancer. On the day she gave birth, she underwent a double mastectomy as part of her cancer treatment. Unfortunately, her battle with cancer wasn't over, as the disease returned in 2016, and she tragically lost her life to it.
Travis struggled immensely to cope with the loss of his beloved sister, which led to an escalation in his substance abuse. His marriage began to unravel, and his involvement in the business suffered as well. At this point, he was residing in his sister's house. His inability to control himself while under the influence resulted in a disturbing incident with a friend who was meeting up with his ex-wife. This incident led to him being charged with assault with a weapon. By this time he confessed in the episode that he was using half an oz of cocaine everyday and was spending up to $1500 each day on drugs.
Seeing the troubling direction Travis's life was taking, his parents and close friends organized an intervention with the assistance of Maureen Brine. Travis initially responded to the confrontation with hostility and refused to engage in any conversation. In an effort to demonstrate her seriousness in setting boundaries, his mother decided to revoke the assurance she had given to the police. Travis, in response, went into hiding for a week. Eventually, he came to terms with the need for treatment and agreed to seek help.
Where is Travis Now?
Travis successfully completed a three-month program at Sunshine Coast and is presently residing in an apartment in Niagara Falls. He has found employment as a truck driver. While his assault charges are still pending, he has maintained his sobriety since November 2, 2018. Although there isn't much public information available about his life beyond this point, we genuinely hope that he continues to overcome addiction and is working towards building a successful and fulfilling life for himself.
Travis has now achieved five years of sobriety, and while his business may not be at its previous peak, he has previously demonstrated his ability to build a successful business from the ground up. We also hope that he has had the opportunity to reconnect with his niece and nephew and holds dear memories of his sister for the significant role she played in his life. Travis's journey may not be without challenges, but his commitment to his recovery will undoubtedly continue to pave the way for his progress and well-being.
Read More: Amanda Lewis: Where is the Intervention Cast Member Now?