Aiming to discover a lifelong connection, fourteen twins leave their fate in the hands of hosts Nikki and Brie Garcia. Amazon Prime's 'Twin Love' chronicles the journey of siblings whose romantic journey has been full of highs and lows. The singles are divided into two identical houses in the hopes of finding the right person. The series maps the journey of the twins and seeks to determine whether their interest in people is also similar. The reality dating series is a social dating experiment further fueled by the surroundings of the cast. Seeing the journey the singles take on the show, fans have been curious to find out more about the filming locations of the series.
Twin Love Filming Location
Dispelling doubt and allowing individuals to give themselves to love, fourteen pairs of twins walk into a revelatory journey hand in hand. However, the siblings are separated as soon as they start filming. Each pair is divided into the Garden House and the Vista House. As each single begins their journey with a prospective partner, several unique themes emerge. The filming for 'Twin Love' was purportedly underway the year prior before the holiday season. The reality series was believably filmed in California. Here are the details of the filming locations:
Los Angeles County, California
Elevating the surroundings and giving the contestants the perfect location to connect, California's Mediterranean climate served as the perfect site for the supposed filming of the series. Throughout the season, the individuals are largely limited to the expanse of the Garden and Vista House. However, Cameron and Matthew also go on a beach cabana date in Malibu. The awestruck setting of the surroundings didn't just allow them to dig deeper and connect as individuals but also ensured that they could let their hair down and have fun.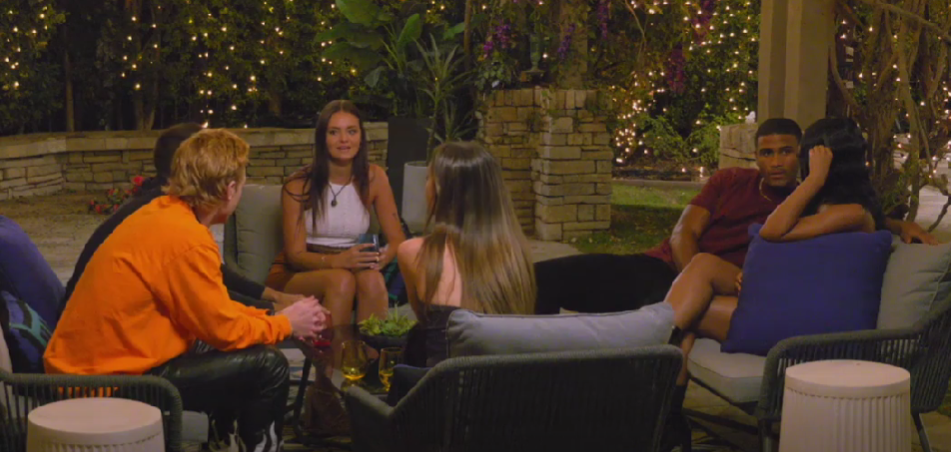 The sub-tropical climate of the city is well known for its beaches. With countless parks situated along the ridges, Malibu's remarkable topography ensured that the production team could capture the trepidations and heartfelt confessions of the singles effortlessly. Other locations, such as the Garden and Vista House, could also be located in the region of Los Angeles County.

Renowned for immaculate architecture, landmark designers and architects have time and again invested in ensuring the finesse of the properties across Los Angeles. Naturally, it stands to reason that the producers and creators decided to film the twins' experience within the state of California. The monumental scale of the Garden and Vista house, coupled with the sunny conditions of the city, made sure that the cast could discover their propensity for love and affection with others.
Read More: Best Dating Shows on Netflix