A sequel to the 2018 film 'The Nun' and the ninth installment in 'The Conjuring Universe' franchise, 'The Nun 2' is a supernatural horror movie set in the 1950s, four years after the events of the parent movie, that focuses on Sister Irene who resides in a boarding school in France. When some of the students in the school get haunted by the demonic force named Valak, the Nun, they reach out to Irene. Now, as she faces off against Valak once again, she must do everything in her power to defeat the evil force again and restore peace in the school and amongst the students.
Helmed by Michael Chaves, the mystery film features brilliant onscreen performances from a talented ensemble cast, comprising Taissa Farmiga, Jonas Bloquet, and Bonnie Aarons, who reprise their roles from the first film, alongside Storm Reid and Anna Popplewell. The movie unfolds in France at a boarding school where Valak resides in the shadows ready to haunt the students and staff members. Thus, if you are interested to know where 'The Nun 2' was shot, we have got you covered!
The Nun 2 Filming Locations
'The Nun 2' was filmed in France, particularly in Bouches-du-Rhône. Originally, the production was supposed to begin in 2020 but due to some unexpected delay, principal photography commenced in early October 2022 and wrapped up a couple of months later, in December of the same year. Now, without wasting any time, let us navigate you through all the horrific and dark locations where the nun haunts in the horror film!
Bouches-du-Rhône, France
The shooting of all the pivotal sequences of 'The Nun 2' took place in the French department of Bouches-du-Rhône, which is situated in the southern part of France. Primarily, the production team set up camp in an actual church, that is, Couvent des Prêcheurs in Aix-en-Provence, France, and utilized different spots across the religious building, including the courtyard, cloister, and hallways, to shoot several important scenes for the horror film.
Besides that, additional portions were also lensed in the communes of Tarascon and Martigues, and the city of Marseille. The lead actor, Taissa Farmiga, who portrays Sister Irene, talked about the filming locations of the movie with Bollywood Hungama in early September 2023. She started by acknowledging how special it was to film the movie on location, where the story is actually set. She added, "I think that being able to film in real tangible locations, there's an energy that sometimes is hard to recreate on stage. We were able to find, even in beautiful Southern France, locations that give us that grit and that eerie feel. Aix-en-Provence, which seems like such a sweet city, we found this school that the art department was able to transform."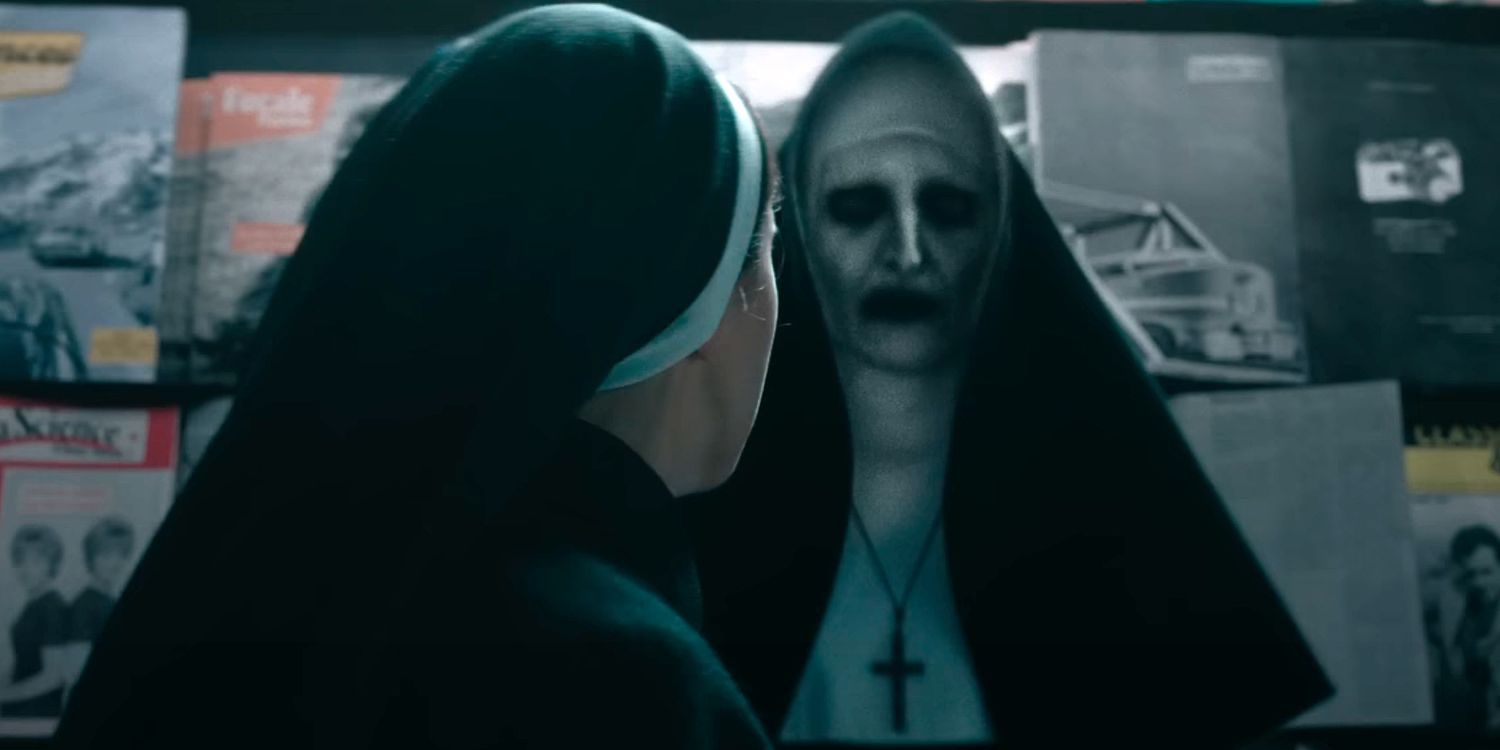 During the conversation, Farmiga even talked in detail about what it was like shooting a film in the 1950s era. She said, "I absolutely felt like we were immersed in the '50s in France, especially filming in these little side streets in Tarascon. The alleyways are small and compact, so the crew's all kind of tucked away to one side. And when they call 'action,' all it is, is people in their costumes running by. And everything's just set up so beautifully—it's lit beautifully, and the level of smoke is perfect, and it just creates the perfect atmosphere."
Although most of the movie is taped in the church, you are likely to spot a few landmarks and attractions in the backdrop of some key sequences, such as Fort Saint-Jean, the Rhône, Alpilles mountain range, Mont Pugget, Palais Longchamp, Marseille Cathedral, and Notre-Dame de la Garde. Besides 'The Nun 2,' its locales have hosted the production of several other film and TV projects. Some of the notable ones are 'Murder in Castellanem,' 'Alcina, Georg Friedrich Haendel,' and 'The Turn of the Screw.'
Read More: Horror Movies Like The Nun