'The Yellow Birds' chronicles the story of two young soldiers, Bartle and Murph, who face the horrors of the Iraq war. Sergeant Sterling, who's old and troubled, commands their unit as the two struggle to keep up with his demands. Before Bartle leaves, he makes a promise to Murph's mother, which haunts him throughout his service in Iraq. The 2017 war drama movie is helmed by Alexandre Moors and based on an eponymous novel by Kevin Powers. If you're curious how the filmmakers nailed the gruesome yet accurate war backdrop and recreated the experience effortlessly, we've got you covered.
The Yellow Birds Filming Locations
'The Yellow Birds' was filmed in Georgia, California, and Morocco, specifically in Atlanta, East Point, and Santa Clarita. All these locations have unique landscapes and film-friendly environments where the governments support artistic ventures. The principal photography for the Tye Sheridan starrer occurred between October 2015 to January 29, 2016. Now, let's take a closer look at the specific places that appear in the war movie!
Atlanta, Georgia
The production team of 'The Yellow Birds' lensed some segments in Atlanta, known for its thriving business community. The capital city houses multiple museums and cultural institutions, including the High Museum of Art, the Atlanta History Center, and the Jimmy Carter Presidential Library and Museum. Moreover, it has become a hub for the entertainment industry, with many prominent studios and production companies setting up operations here. In Atlanta, the cast and crew shot scenes at the McDaniel Food Mart, a store at 409 University Avenues Southwest. 'On a Wing and a Prayer' and 'Prisoners' are two movies with similar themes that were taped in Atlanta.
East Point, Georgia
The filming unit taped some scenes in the historic city of East Point, with many buildings that date back to the 1800s. The city incorporates several parks and green areas, with ample space for residents to move around and play outdoor sports. Another reason the city was selected as a filming site is its proximity to Atlanta, making it convenient for the crew to carry the equipment through its developed transportation system. East Point is the ideal spot for period dramas that require a distinct backdrop and an old-style appeal. A few scenes of Bartle's house were shot here at 2391 Lumpkin Street, a residential area with beautiful homes. Two other drama movies filmed in East Point are 'Hidden Figures' and 'Just Mercy.'
Santa Clarita, California
Santa Clarita was also one of the filming locations for 'The Yellow Birds.' It lies in northwestern Los Angeles County and is known for all its outdoor recreational opportunities. Most projects are recorded here due to its proximity to Los Angeles and its ability to stand in for a plethora of backdrops due to all the mountains, hills, canyons, and deserts.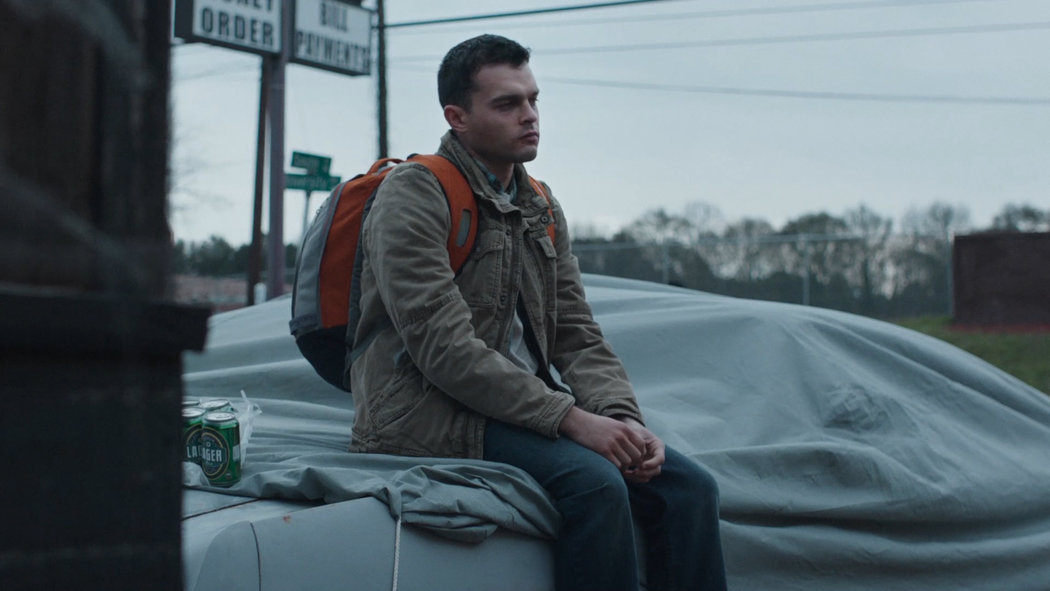 Santa Clarita is used to depict the American Old West, the Middle East, and even other planets in science fiction films. The Halfway House Cafe that appears in the movie is stationed here at 15564 Sierra Highway. They also captured some portions at a studio known as Blue Cloud Movie Ranch, which stands proud at 200019 Blue Cloud Road. Santa Clarita also served as a backdrop in 'Babylon' and 'House.'
Locations in Morocco
The production unit filmed pivotal parts of the movie in Marrakech, a beautiful city that lies near the foothills of the Atlas Mountains. Medina, an ancient walled city, is one of its famous landmarks, along with Bahia Palace, once home to a wealthy Moroccan nobleman. Marrakech is preferred as a shooting site due to its cultural and historical significance, which even expands to film production, making it easier to work with well-established technicians in the industry. The cast and crew also shot various external scenes depicting Iraq in the cities of Ouarzazate, Laayoune, Errachidia, and Agadir, the town of Erfoud, and a village called Agadir.
Read More: Is The Yellow Birds Based on a True Story?