Hosted by Desiree Burch, Netflix's 'Too Hot to Handle' is a dating program wherein sexually active singles from all across the globe are plopped on a tropical island to meet and mingle. However, with a ban on kissing, heavy-petting, and sex, the twist is that they have to form deeper connections in order to win the $100,000 grand prize. This celibacy challenge is basically torture for the sinfully attractive contestants, but it's also what makes the show fascinating for us to watch. And now, if you are wondering where its filming took place, we've got you covered.
Too Hot to Handle Season 2 Filming Location
As per Brandon Riegg, Netflix's VP of unscripted and documentary series', 'Too Hot to Handle' secretly filmed two new sizzling seasons under the title 'Parties in Paradise' on the Turks and Caicos Islands in the Caribbean before its renewal was even confirmed in January 2021.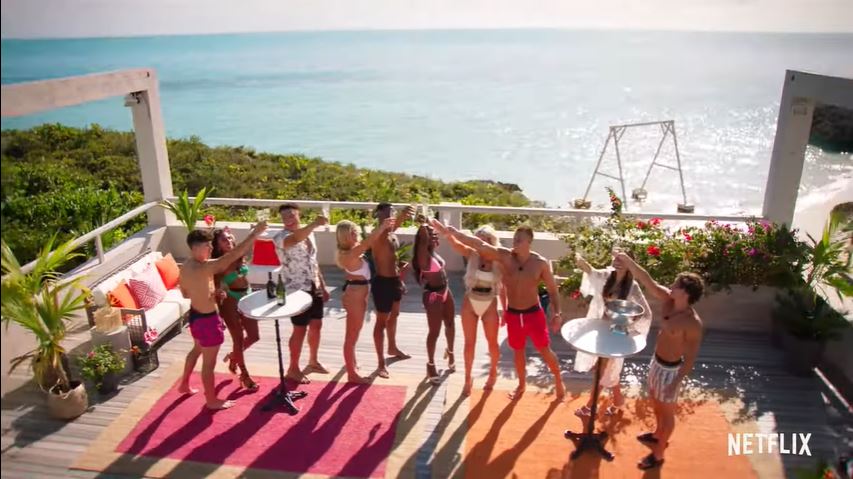 While its debut season was filmed against the backdrop of a luxurious villa in Punta Mita, a private peninsula located on Riviera Nayarit on Mexico's Coast, the latest season took the singletons to another similar dwelling. But this time, it's in a region that lies Southeast of both the Gulf of Mexico and North America. Let's go through the specific details!
Turks and Caicos Islands
'Too Hot to Handle' season 2 was seemingly filmed during the summer of 2020 in the Turks and Caicos Islands nestled deep in the Caribbean, more specifically on the Providenciales island on the Turtle Tail Estate. According to its site, the estate was designed by keeping key aspects like luxury, comfort, and privacy in mind. This accommodation offers five bedrooms, access to two private beaches, a movie theater, a gym room, a game room, and an extra media room. Set over an astounding 8,000 square feet, it also has a wrap-around heated infinity pool and a tennis court.
More importantly, when the world opens up again for good, even you can stay at the luxurious Turtle Tail Estate for $10,000 per night. Though, it is fully booked up until at least 2023. But if you still want to know everything that this villa has to offer in detail, you can check out the tour Selling Sunset's Christine Quinn gave to us right here. Furthermore, as A-list celebrities like P Diddy and Rihanna have already holidayed at this property, it seems like it has a proper Hollywood seal of approval. After all, it encompasses all the features of a perfect vacation spot in one.
Read More: Is Netflix's Too Hot to Handle Real or Fake?