Prime Video's 'The Summer I Turned Pretty' is a romance drama series that focuses on the burgeoning love lives of the Conklins and the Fishers. Belly and Steven Conklin have spent every summer of their lives at the beach house owned by Conrad and Jeremiah Fisher's mother, Susannah. The four of them share a close bond, treating each other like family and being there for each other no matter the situation.
The first season focuses on the love triangle between Belly, Jeremiah, and Conrad, but it also gives us a glimpse into Steven's love life. With the second season giving more space to Steven's struggles and how he feels removed from the inner circle since his sister's conflict with both brothers, there is greater scope for exploring Steven's romantic interests in the second season. If you are wondering where it might lead for him, we've got you covered. SPOILERS AHEAD
Who Does Steven End Up With?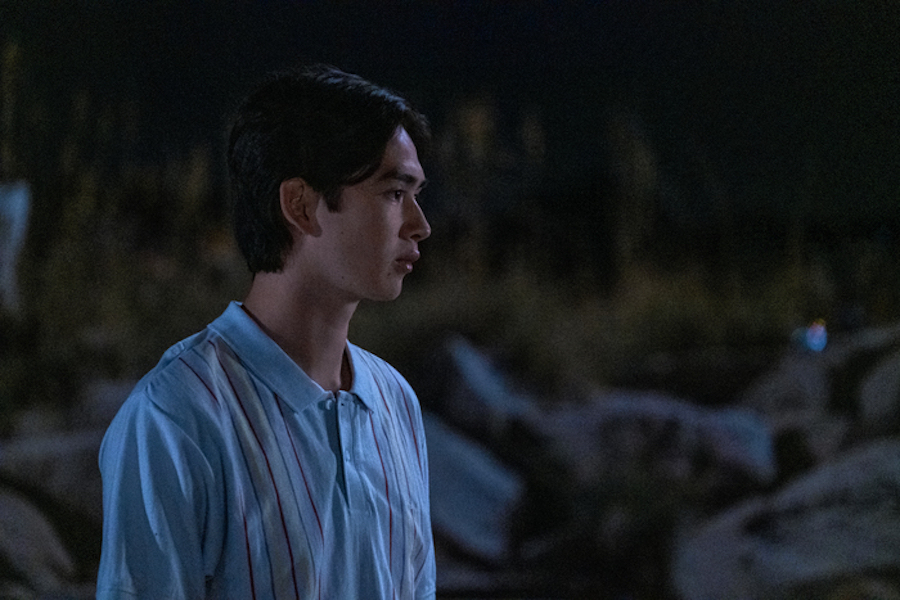 In the first season, Steven starts dating Shayla, Belly's fellow debutante at Cousins. Their instant attraction turns into something more as they become serious about each other. For a while, it looks like things would go well between them as they seem perfect for each other. However, Steven becomes insecure about the differences between their families. While Shayla comes from a wealthy family, Steven's family is not well off. He feels this might become a problem for them later, but instead of expressing his insecurities, he cheats on Shayla with Taylor, Belly's best friend.
Taylor had a crush on Steven, which she kept a secret from Belly because she didn't want to complicate things between them. When she comes to Cousins to celebrate Belly's sixteenth birthday, she kisses Steven, not knowing that things are serious between him and Shayla. Their kiss doesn't lead to anything, as Steven instantly regrets it. Later, he goes back to Shayla, confesses to her, talks to her about all the things that had been bothering him, and they patch up.
By the end of Season 1, things have settled down between Shayla and Steven. However, by the beginning of Season 2, they seem to have broken up. The reason is not specified, but it could be anything from Steven's insecurities resurfacing to the challenges of a long-distance relationship. Steven is also set to leave for Princeton at the end of the summer, and this might be where he and Shayla realize that they want different things in life.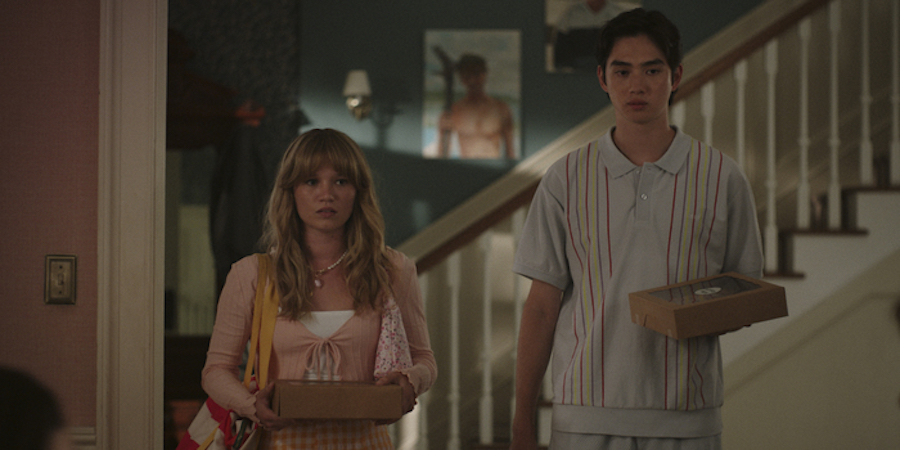 Whatever the reason, it doesn't look like Shayla is returning to his life anytime soon. Moreover, we see Steven spend more time with Taylor, and the chemistry between them only seems to be getting better. Does this mean that there might be something between them? For now, Taylor is in a relationship with Milo. She seems to be head over heels in love with him, but sometimes her frustration surfaces about how silly and inconsiderate he can be.
Meanwhile, the spark between her and Steven strengthens as they spend more time in each other's presence. They go to Cousins together when Steven discovers that Belly, Jeremiah, and Conrad are there. During the journey, he has a heart-to-heart with Taylor, who gives him sage advice, and he compliments her by saying she is one of the smartest people he knows. With Belly caught up in her own complicated life, Steven finds an unlikely friend in Taylor, who is not afraid to tell him the truth even if it hurts him.
The first season focuses on Belly's love triangle, and with her figuring things out, the focus could shift to the love triangle between Taylor, Steven, and Milo. Previously, Taylor confessed to Belly about her crush on Steven and how she'll move on even if a part of her still likes him. This season, we could see that part of her exploring a real relationship, as opposed to the brief fling, with Steven, which might complicate things with Belly, adding more fire to the drama. Whether or not Steven and Taylor stay together remains to be seen, but there's a good chance they will get together this season.
Read More: Who is Shayla in The Summer I Turned Pretty? Who Plays Her?