Portrayed by Rekha Sharma, Jessica Roberts is an important supporting character in the first season of 'Yellowjackets.' When she first appears, she claims she is a journalist with the Star-Ledger and even interviews several people linked to the 1996 crash of Flight 2525, which was carrying the WHS Yellowjackets to the nationals in Seattle. It is later revealed that she is a private detective hired by Taissa Turner (Tawny Cypress as adult; Jasmin Savoy Brown as teen) to find out if anyone among the survivors of the crash has spilled their secrets. Jessica is noticeably missing in season 2. If you are wondering what happened to her in 'Yellowjackets,' this is what you need to know. SPOILERS AHEAD.
Who is Jessica Roberts?
Initially, Jessica interviews people who are loosely connected to the Yellowjackets incident, including Allie Stevens, a member of the Yellowjackets who missed out on going to the nationals after Taissa accidentally broke her leg. Jessica also approaches Shauna (Melanie Lynskey as adult; Sophie Nélisse as teen), one of the survivors of the crash, asking her to collaborate with her on a seven-figure book deal. Although people don't know what happened during those 19 months when the Yellowjackets were stranded in the Ontario wilderness, various speculations have been going around since their return, and some of them are quite close to the truth, including the possibility of cannibalism.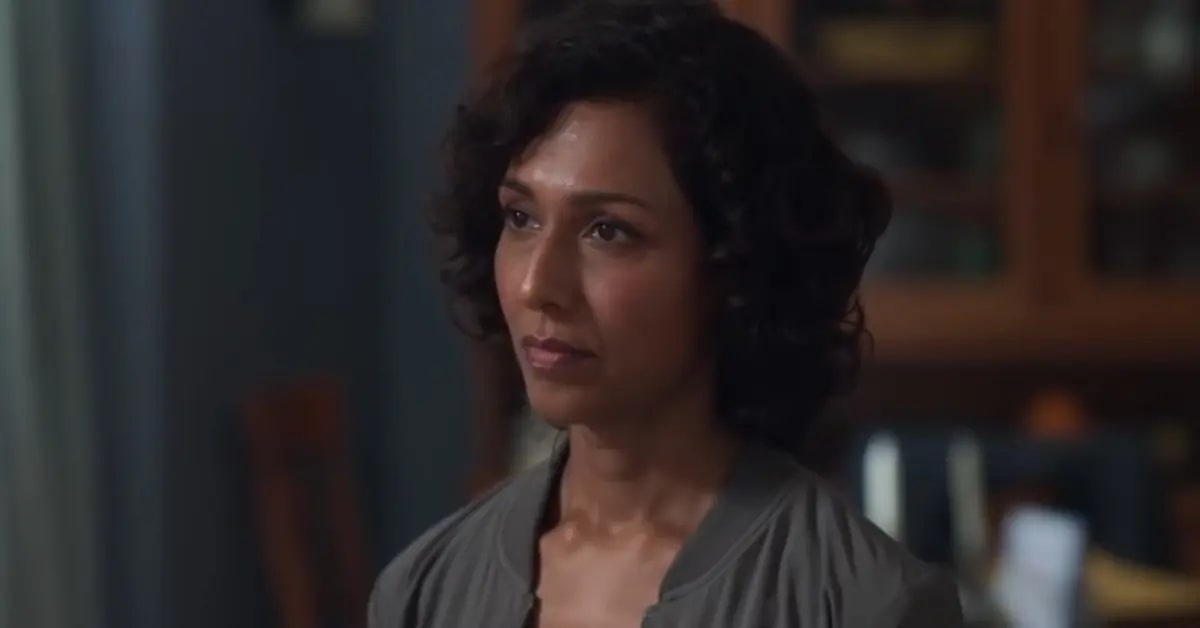 Jessica tries to exploit the fact that Shauna and her family are financially struggling, but Shauna throws her out of her house. Shauna later meets up with Taissa and clarifies that she is against the other woman's Senatorial run as it brings unwanted attention toward them. It is later revealed that Jessica is a private detective Taissa hired to find out if anyone among the fellow survivors spoke to her political opponent or the press about what happened in the wilderness. Jessica explains to Taissa that not all the survivors are traceable, as some have gone off the grid. She helps Taissa with her political rival, Phil Bathurst, who launches an attack ad underscoring her cannibalistic past by revealing that Bathurst's daughter was arrested on the charges of drug possession.
Jessica encounters Misty (Christina Ricci as adult; Sammi Hanratty as teen) while following Nat (Juliette Lewis as adult; Sophie Thatcher as teen), who tries to convince her high-school friend Kevyn Tan to give her the important details about the autopsy report of Travis Martinez, one of the survivors who recently died of an apparent suicide. When Jessica seems dismissive, Misty issues a fair warning: "I know when you look at me, you don't see someone that you should be afraid of, but you're wrong."
What Happened to Jessica Roberts?
Jessica must have some inclination about what these women did to survive in the wilderness but still chooses to underestimate them, and it eventually proves to be her undoing. When Misty calls her to ask whether they can meet, Jessica concludes that the other woman wants to speak about those 19 months. But the moment she gets into Misty's car to talk to her, Misty injects her with sedatives, knocking her out.
When Jessica regains consciousness, she discovers that she is chained to a bed in Misty's basement, and her mouth is shut with duct tape. Her kidnapper tells her to sleep and not let the fact that she is a terrible person hinder her rest. Although Jessica claims that she has been captured before, she increasingly grows desperate to escape. One time, she takes Misty's pet parrot, Caligula, hostage, but the plan doesn't eventually work out. She ends up revealing to Misty that Taissa hired her and that there are certain discrepancies around Travis' death.
Misty eventually lets Jessica go while pretending she wants her story published. While she is in her car, Jessica tries to smoke one of the cigarettes that Misty returned to her and realizes too late it is laced with something, possibly fentanyl. In season 2, Taissa tries to reach Jessica but gets no response. In episode 8, Misty reveals to the other Yellowjackets that she took care of Jessica, effectively confirming that the private investigator is dead.
Read More: Is Javi Dead? Did Luciano Leroux Leave Yellowjackets?