HBO's 'Perry Mason' reimagines the titular character's story, giving the audience a different version from one presented in the novels of Erle Stanley Gardner and the TV show starring Raymond Burr. The key point that separates this iteration of the character from its predecessors is that it gives more weight to Mason's backstory. We learn more about where he comes from, what drives him, and what is happening inside his head. More time is given to Mason's character development by showcasing his relationships with other people.
One of Mason's most important relationships is with his ex-wife, Linda. This is a significant departure from the books and the TV show, where Mason remained unmarried, despite entertaining romantic interests along the way. This makes Linda's character very interesting. If you are wondering who she is and what role she plays in Mason's story, we've got you covered.
Who is Linda Mason?
While the HBO series lays the groundwork for Mason's future by revealing his past, there's still much that hasn't been revealed about some of its characters. Linda Mason happens to be one of those obscure ones. She is introduced in the first episode of the first season, where Mason drunk dials her, demanding a conversation with his son, whom he has not seen in a very long time. This establishes the estrangement that has developed between them over the years.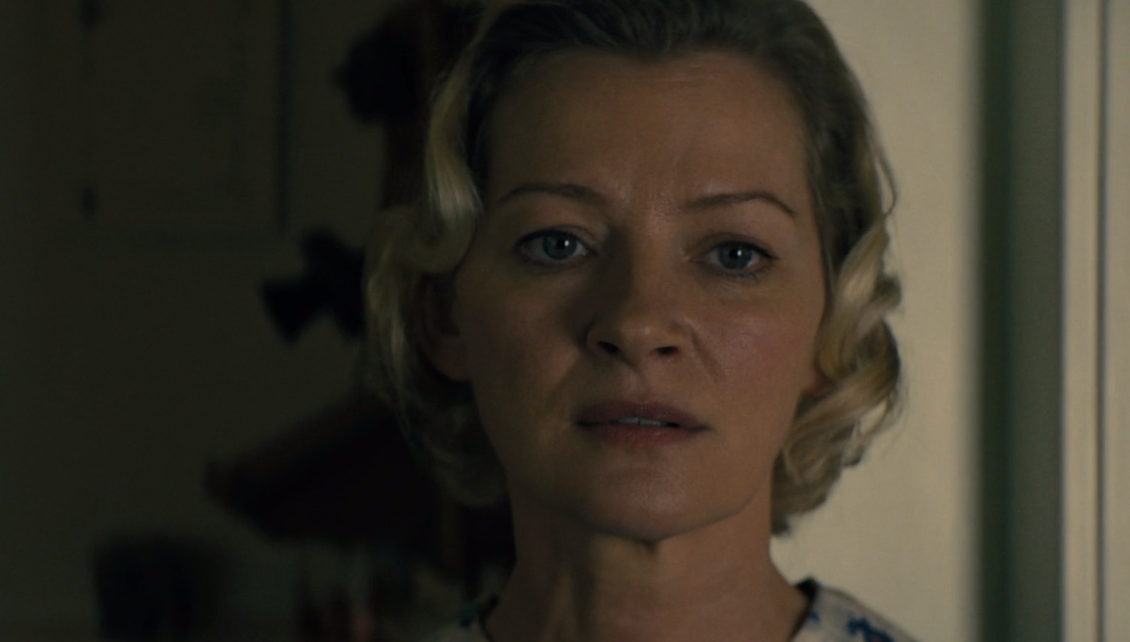 When we first meet Mason, he is having a very tough time. His divorce from Linda happens to be at the top of the list of the things that have left him in a fragile state. From a family picture in Mason's room, it looks like he, Linda, and his son, Theodore, used to be a happy family, but things got worse for Mason over time. He had PTSD from his time in the war, where he'd seen and done things that still haunted him.
In one of the flashback scenes, it is revealed that Mason had shot some soldiers out of mercy. They were attacked with poison gas, and while Mason escaped it, he found that others were doomed to a painful death. He didn't want them to suffer, so he shot them to give them an easy death. Later, he was discharged from service, though the reason behind it seemed completely different.
Once he returned home, Mason hoped to start a new life. It is unclear whether he got married before or after he went to war, but his son Theodore was born after. Mason loved his son, but with no one to help him through his PTSD, he took to alcohol, and things escalated from there. A mix of all this affected Mason and Linda's marriage until she decided it was time to leave him for good. One day, she packed her bags and took Theodore with her, and moved to a different sister to live with her sister.
Nothing much is revealed about Linda in the first season. She barely appears in a scene or two, and Mason never talks about her and their marriage in detail. The only thing that we know is that he misses his son and wants to be close to him. By the end of the first season, Mason cleans up his act. He becomes a lawyer and deals with his alcoholism. His PTSD still needs attending, but he gives the impression that he is on his way to healing.
Mason turning over a new leaf might be what convinced Linda to return to Los Angeles. In the second season, we find her and Theodore living in LA, where he has been enrolled in a school. It gives Mason a chance to spend more time with and be more involved in his son's life. The teacher mentions that he is doing well despite joining mid-term, which means it hasn't been long since his family moved back to be close to him. This is a good sign for Mason; it looks like proximity to his family has greatly helped him. Considering that they are in the same city now, we will see more of them in the second season and learn more about Mason's history.
Read More: Is Perry Mason Based on a Real Lawyer or Detective?