Investigation Discovery's 'Deadly Women: Souls of Stone' chronicles the tales of three women cruelly murdering people as they try to fulfill their aspirations. One of the cases followed Lucille Hooper, AKA Iva Kroeger, a housewife with dreams of owning her own business and taking over her friend Mildred Arneson's motel in Santa Rosa, California. She murdered the elderly owner and her former husband in December 1961 and January 1962. The episode features her fatal antics and how she tried to evade justice by acting out in court. If you are interested to know more about the case, including what eventually happened to Iva, here's what we know.
Who Was Iva Kroeger?
Lucille Hooper was born to day laborer William Hooper and Norwegian immigrant Zellma Hergis in Kentucky in 1922. Not much is known about her childhood, but her extensive criminal record began in 1945 when she was arrested in Chicago. The authorities received an anonymous tip that a young woman was going around pretending to be a war hero. Lucille bragged that she was a Navy nurse who had survived a stint in a Japanese prisoner-of-war camp.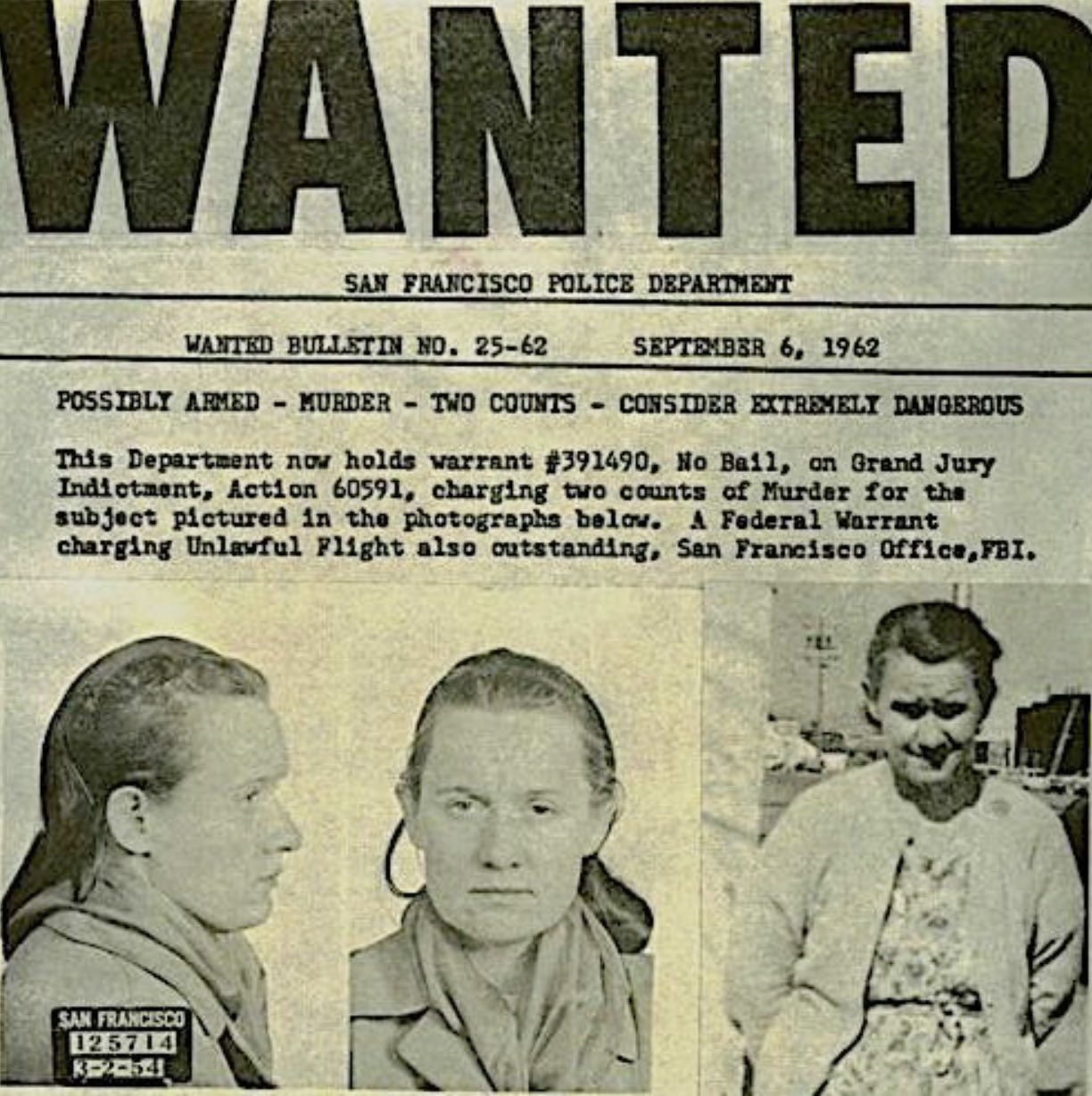 However, the War Department found no record of any such individual, and Lucille was charged with illegally wearing a military nurse's uniform. According to court records, she pleaded guilty and instantly violated her probation terms by fleeing West. In her dust, Lucille abandoned a husband in Louisville, their two sons, and her previous identity. Reports state she racked up one misdemeanor theft charge after another under different names.
Some of Lucille's various aliases include Paula Marie Pearson, Lucille Cecelia Huffman, Paula Mydel Byrd, Paula Shoemaker, and Lucille Cooper, to name a few. But she settled on Iva when she met and married Ralph Kroeger of San Francisco in 1954. However, the Kroeger home at 490 Ellington Avenue in San Francisco's Outer Mission was perpetually broke, with bill collectors frequently lining up outside. To flee their creditors, the couple assumed the names Eva and Ralph Long and moved into a cheap Santa Rosa motel in November 1961.
Across the street from their new abode was another low-rent motel — the Rose City Motor Court. Iva began asking around if the motel was for sale. When she learned the owner was not looking to sell, she befriended the elderly lady — a 58-year-old nurse named Mildred Arneson and her ex-husband, Jay. He was a World War I veteran battling the advanced stages of Parkinson's disease and lived on the same property. According to the episode, Iva was exceptionally charming and persuasive.
The con artist struck a friendship with the Arnesons and even convinced her new companions that she had recently won $100,000 in an accident claim. Iva told Mildred she wanted to spend the money on an all-expenses-paid girls' trip to Brazil, and the latter happily agreed to accompany her. The latter took over $1,000 in traveler's checks and wrote to her mother in Washington to let her know she was headed out of the country for a bit. But her family grew concerned after they stopped hearing from their daughter as weeks turned into months.
When Santa Rosa police arrived at the Rose City Motor Court, they found the motel had a new proprietor — Iva. She told the dispatched officer that Mildred signed the deed to her shortly before leaving on a trip. Iva even informed the law enforcement official that the 58-year-old was on an extended vacation in Mexico, as per her knowledge. By this time, Jay Arneson had also disappeared. According to the episode, he, Iva, and their two friends drove to San Francisco in late January 1962.
How Did Iva Kroeger Die?
The episode stated how the group stopped at Iva's former Ellington Avenue home, and she requested their help with some plumbing work in the garage. After one of them dug her a large hole in the floor, the group resumed their journey to a nearby hospital for Jay's doctor appointment. Iva escorted him inside the hospital and returned sometime later to tell her waiting companions to head home without them. She notified them it might take longer for the doctor to see Jay. The friends drove back to Santa Rosa, never to see him again.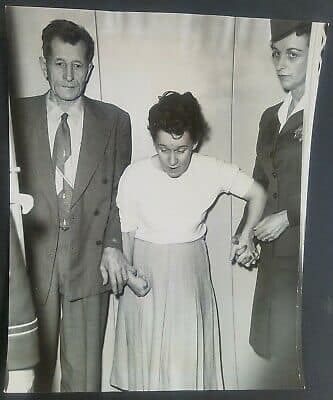 Around eight months after Mildred's disappearance, the police executed a search warrant on Iva's Ellington Avenue home on August 20, 1962. They discovered two uneven, gray patches on the light blue garage floor and dug them to find Jay's body first. The corpse still had the belt used to strangle him to death around his neck. Under the other patch was Mildred's body, stuffed into a trunk. She had also been choked to death. Authorities issued three search warrants against an absconding Iva — two murder charges and one for assault.
According to the episode, Iva had pulled a gun on a water company worker who came to the motel demanding unpaid bills worth around $4,900 a few months earlier. He alleged a furious Iva waved around a pistol and threatened to kill him. As the officers mounted a search for her, they found her two grandsons wandering the Oakland streets two days later. When the officers took them to their parents, they learned a shocking tale — Iva had recently shown up at their door after years of almost no contact.
On September 9, 1962, Iva was spotted at a San Diego church. She was eventually arrested in San Diego on the following day, where she was using the name "Julia Schmidt." According to the episode, she had taken refuge in a home under her newly-assumed identity, but the family called the FBI after recognizing her from a police advertisement. Meanwhile, her then-husband, Ralph, was arrested almost immediately after the bodies were discovered and claimed he did not know about them.
During their highly publicized January 1963 trial, both defendants testified, claiming to be innocent and denying most of the incriminating evidence introduced against them. When Iva realized she would be convicted, she started pulling one theatrics after another as she cleverly wanted to lay the foundation to plead not guilty on the grounds of insanity. Nevertheless, three court-appointed psychiatrists examined her and testified she was perfectly sane when she committed the offenses.
One of the psychiatrists testified, "She lies with ingenuity, cruelty, wickedness, cool calculation, and evil conduct and intent — like a devil."After nearly two months of courtroom antics, the jury returned with guilty verdicts for Iva and Ralph. The latter died of cancer at Folsom Prison in 1966. After the court was notified that Iva was losing her sight and learning braille to cope, she was granted parole in 1975.
Yet, authorities soon learned it was false after Iva was arrested in Cape Coral, Florida, in 1987, for allegedly threatening to murder a man she blamed for the tragic drowning of one of her grand-nieces. She was detained, and records state she died of cervical cancer in a Boston prison in 2000.
Read More: Marcus Boyd Murder: How Did He Die? Who Killed Him?