ABC's '20/20: Secrets of the Lake' depicts how a 42-year-old airplane mechanic Thomas Erndt met with an accident while boating with his family in Lake Mead in Nevada in August 2002. The family remained hopeful Thomas would somehow manage to survive over the years till his remains were discovered more than two decades later. The episode features interviews with his family in the aftermath of the heart-wrenching discovery. If you're interested in knowing what happened, here's what we know.
Who Was Thomas Erndt?
Thomas "Tom" P. Erndt was born to Nicholas and Annemarie Erndt in Las Vegas in Clark County, Nevada. Talking about him, his sister, Julie Erndt, recounted, "Tom was a single dad who worked very hard as an airplane mechanic. He loved his kids dearly and was also lending a helping hand to others." According to the Kentucky resident, her brother went missing after a family and friends boating trip in August 2002. The Friday night of August 2, 2002, was a night that would forever change the Erndt family.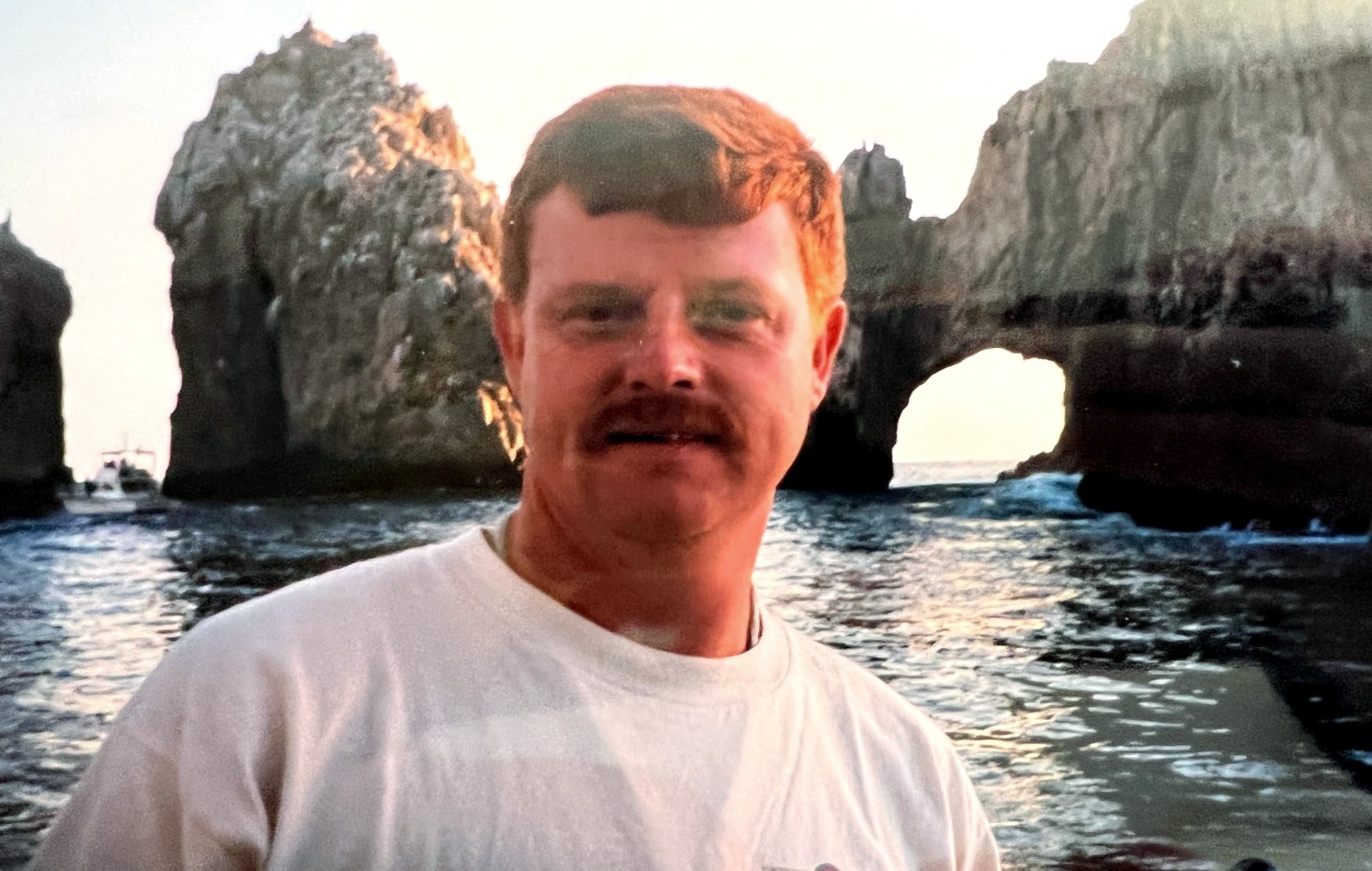 Reports state Tom was on a boat with his two children, Tina and Tom, and some friends and family members as they were out on a midnight cruise in Callville Bay — a waterway on the northwestern side of Lake Mead in Nevada. Tom had jumped in the water "like he always did." Julie recounted her brother dived into the water at times before boarding the boat again and watching the kids swim. According to Tom Jr., then only ten, it was late, and nobody else was prepared to go in the water.
The son recounted how his father took his shirt off and jumped into the water. Recalling the fateful night, he said, "My father was a big joker and stuff too. At first, it was like,' Oh, I'm drowning, hahaha!' kind of thing, right? And it turned into screaming and yelling, and 'I need help!'" Due to the late hours, it was pitch black, and the waves were picking up. Tom's panicked family could not start the boat, and his trembling sister failed to get a call out on her cell phone due to network issues.
By the time the panic-stricken family got hold of a 911 dispatcher and requested help, it was too late. That was the last time anyone saw 42-year-old Thomas Erndt. Julie said, "They weren't really that far from shore, but something must've happened. We don't really know, and he ended up missing." Despite search and rescue efforts and SCUBA divers investigating the waters near where the boat had been, no corpse was ever recovered. An erstwhile County spokesman stated the Las Vegas resident was presumed dead after drowning at Lake Mead on August 2, 2002.
How Did Thomas Erndt Die?
Lake Mead's water levels dropped to historic lows in 2022, bringing the nation's largest reservoir less than 150 feet away from a "dead pool" — when the reservoir is so low that water cannot flow downstream from the dam. According to the Bureau of Reclamation, the lake's elevation dropped about 20 feet from 1,067.09 feet to 1,047.69 feet between January and May end 2022. The Clark County coroner's office reported Tom's remains were found on May 7 near a former marina at the shrinking Colorado River reservoir behind Hoover Dam.
Reports state the authorities contacted Julie for a DNA test in the following weeks after going through reports of all the incidents that happened in Lake Mead. They also reached out to Tom Jr. and sent a mouth swab testing kit. The Clark County Sheriff's Department declared the remains belonged to Tom on August 27, 2022, more than two decades after the incident took place. A spokesman said, "The identification was based on investigative information, DNA analysis, and reports from the original incident."
Tom Jr. recounted how he started at the test kit for a week before his fiancé convinced him. He recalled, "I couldn't get myself to do it because I didn't know if I was ready for the answer. So I finally got up the courage and my fiancé helped me push through it. And I sent out the sample." The confirmation came as both a solace and heartbreak for the family. Tom Jr. said, "I've always thought something would pop up, but just knowing that in my head, I guess it kept me from hoping that maybe there's a possibility that I would see my dad again."
He added, "Now that I got this news, I know that I'm not going to. So it's been very hard." However, he wants his father to be remembered as a person, and not just another set of human skeletal remains found on the lake. He was also angry with the suggestion that these bodies were part of mafia murders. He clarified, "I don't want my dad affiliated with any of that. And it's hard just seeing on the news." A memorial service was held on August 9, 2002, at Prince of Peace Catholic Church.
Julie said, "We appreciate all the effort that the county and the park recreation center have done for our family by keeping the case open." The family believes Tom is at peace, though Tom Jr. stated he still can't find full closure for himself. As a tribute, he had proposed to his fiancee at Hoover Dam and then took engagement photos at Lake Mead. The family also released balloons in Tom's honor on the shoreline. The discovery of his remains marked the second of five times since May 2022 that human remains have been found in the Lake Mead area.
Read More: Mary Lou Rodriguez Murder: Where is Enrique Perez Now?